Curated Libations: Nardis from Angel's Share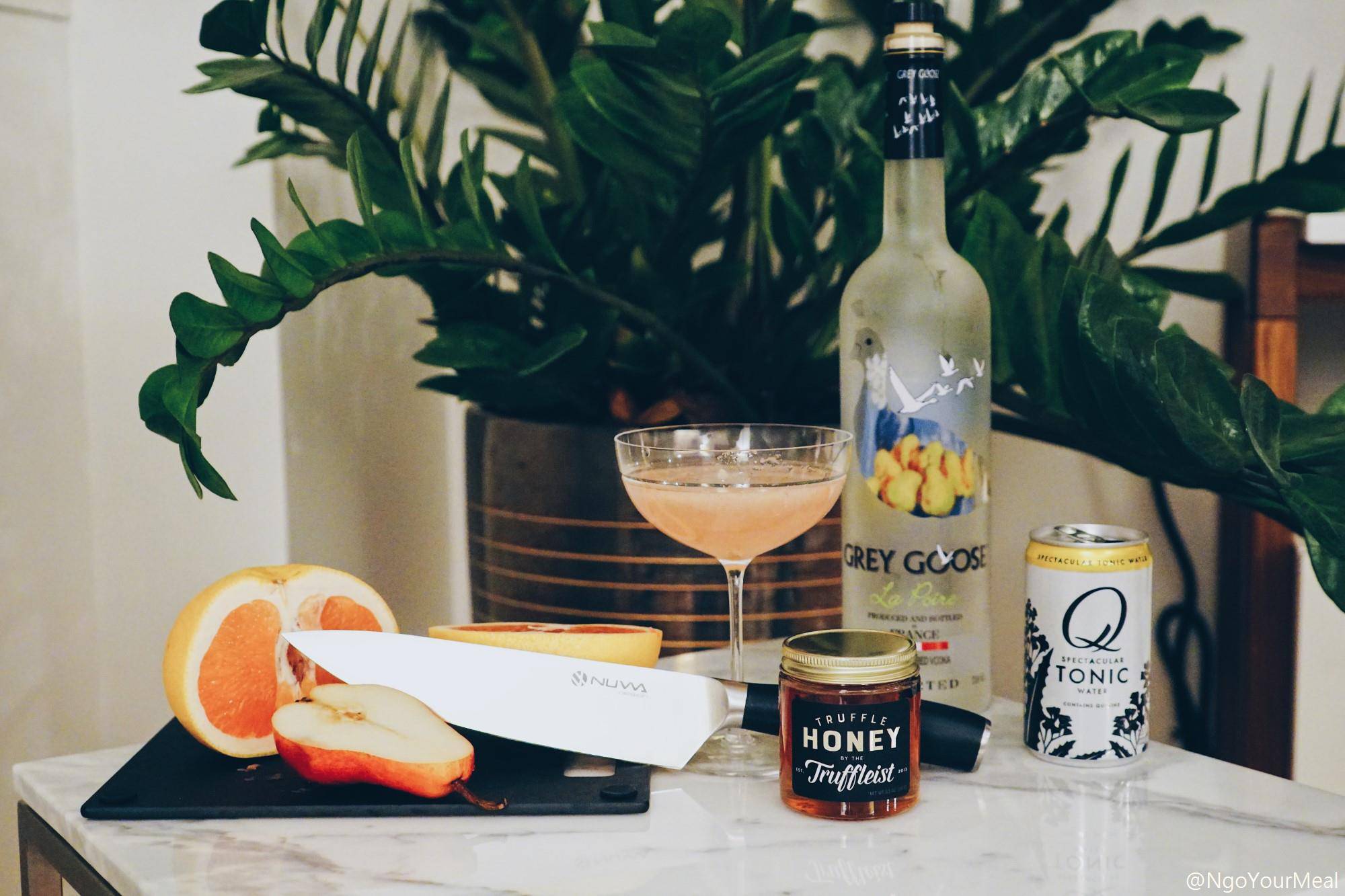 This is a respectful attempt to recreate the stunningly addictive Nardis cocktail from Angel's Share in New York City. It's sweet, boozy, and alluring. The inviting truffle flavor will leave you speechless. Trust this!
1 serving:
1.5oz Pear Vodka (Recommendation: Poire Grey Goose)

1.5oz Fresh Grapefruit Juice

1 tsp. Truffle Honey (sold at Whole Foods)

.5oz Pear

Purée

1oz Tonic Water

Ice
Instructions:
Prepare the fruit extracts. If possible, juice a fresh grapefruit for best results. Use a blender or a grater to make the pear purée.

In a shaker, combine above specified amounts of vodka, grapefruit juice, truffle honey, and pear purée. Add ice.

Shake vigorously for 15 to 20 seconds. Strain with fine mesh into a glass. Top with about an ounce of tonic water.
Strength: Medium
Difficulty: Medium-High
Date created: Cocktail Club NYC - April 14th, 2018