Ootoya: Special Japanese Meal Sets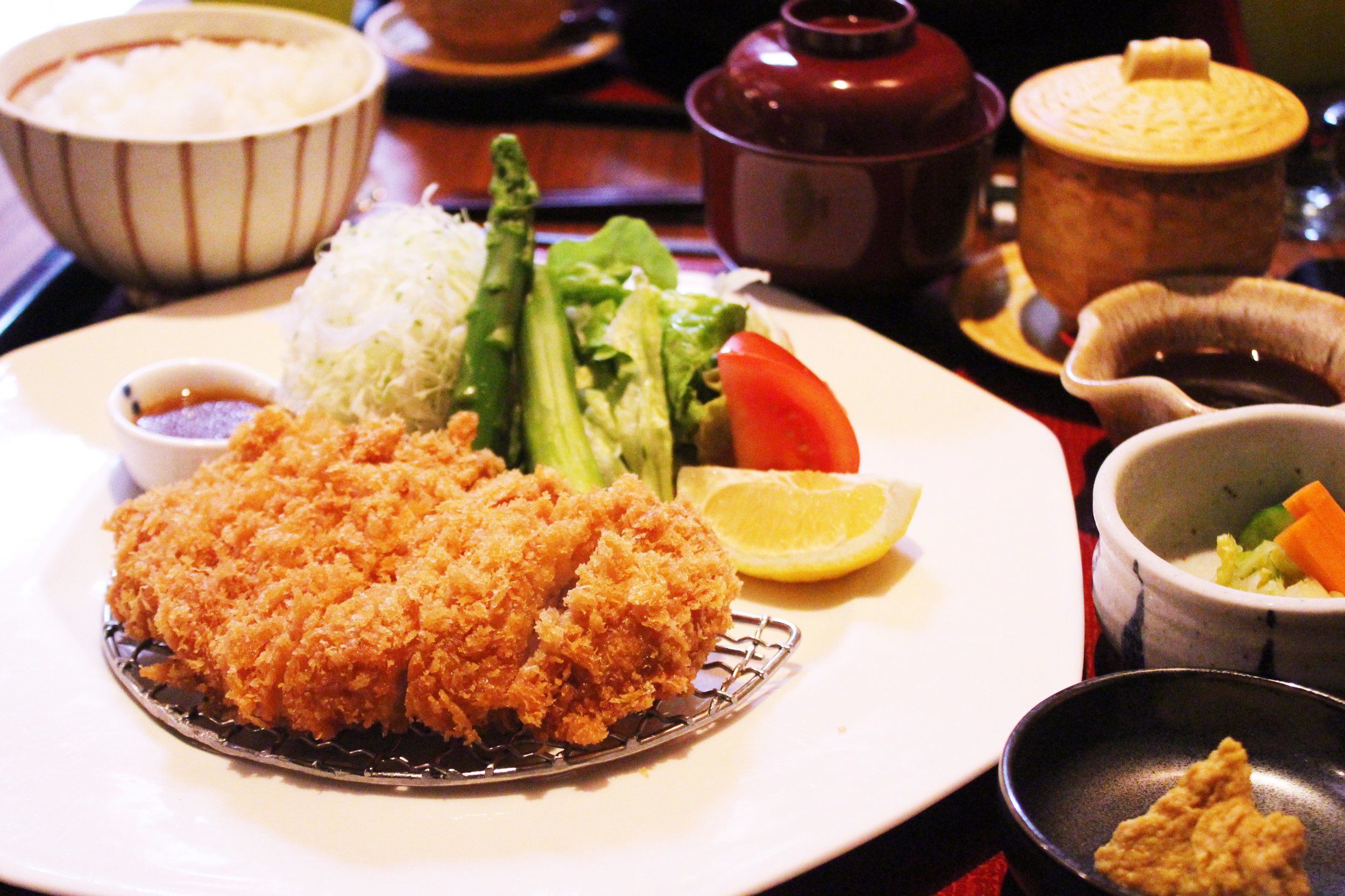 Ootoya has grown to be my go-to Japanese restaurant for lunch. One reason I like eating here is because it reminds me of a restaurant I eat at with my parents in the Philippines (Senju). Besides the nostalgic feels train, Ootoya is delicious, authentic, and it's a Japanese restaurant that doesn't make me feel like I'm spending my life's savings. They've got a decent amount of seating but this place does get really packed at night. Ootoya is actually a chain-restaurant, which is surprising given its quality of food. Ever wish you had a Japanese mom to make you Japanese food?
Go to Ootoya. They aim to replicate ofukuro no aji, or the comforting taste of mom's home cooking through teishoku (meal sets). Since its founding in 1958, Ootoya has expanded to Taiwan, Indonesia, Hong Kong, and Thailand. The Chelsea location is their first branch outside Asia. Known as the "50 yen diner", Ootoya has maintained its affordability even in the New York branches.
Check out the recommendations below. I've heard good things about the katsu toji, which is essentially similar to the tonkatsu but it's served in broth with a layer of custard.
Address: 141 W 41st St, New York, NY 10036
Recommended:
Shima Hokke: Grilled Atka Mackerel

Saba: Grilled Salted Mackerel

Tonkatsu: Breaded and Deep Fried Silky Pork Loin Cutlet with Original Tonkatsu Sauce

Katsu Toji: Breaded and Deep Fried Silky Pork Loin and Onion topped with a layer of Custard-like egg. Served in a soy sauce infused broth

Gyu Shio Koji: Grilled Sliced Washu Beef marinated with Ootoya Shio Koji (Salt Marinaded Rice Koji). Served with Wasabi

Kaisen Don or Mini Kaisen Don: Assorted Sashimi, Blue Fin Tuna, Amberjack, Scallop, Salmon, Uni, Simmered Sea Eel, Salmon Roe, and Egg on top of Sushi Rice

Homemade Seiro Soba: Cold Soba with Original Dipping Sauce
Steph ordered the Saba, or grilled salted mackerel. Saba Shioyaki is a very common Japanese dish. Mackerel is an awesome fish. Not only does it taste amazing but...
FUN FACT: It's one of the oilier fishes, which means that it's a nice creamy fish with tons of omega-3 fatty acids. These acids help fight against risk of heart disease, Alzheimer's, depression, and joint pain. So if you ever want to feel healthy, eat some fish or... look at pictures of me. Either way, you'll feel great! :) As you can see from the picture, it wasn't that big of a portion but it was also part of a set that came with rice, miso soup, homemade pickles, and chawanmushi (steamed egg custard).
The mackerel was soft but still tender. It wasn't too salty but it was still flavorful. The one complaint that Steph had was that it had a lot of bones so it was difficult to eat. Nevertheless, it was good overall and the whole set fills you up quite well.
The chawanmushi was made really well. It was savory and flan-like in texture.
My order was the tonkatsu. Ootoya provides you with 140 grams of pork loin. The pork is encrusted with their signature panko (breadcrumbs). I was content with my tonkatsu because it wasn't fatty or overly fried.
The pork was fried enough so that it was crispy on the outside but still juicy on the inside. It was pretty good but I would still rate it as a B/B- if I compare it to layered tonkatsu. Based on the average tonkatsu (non-layered, basic pork), I'd probably rate it a B+. Is it still worth ordering at Ootoya? Definitely!
Steph approves of this restaurant! In the picture to the left, the next best thing besides my girlfriend is the iced green tea. Ootoya makes their green tea in house and it's super refreshing.