Le Cinq: Indulgence in Paris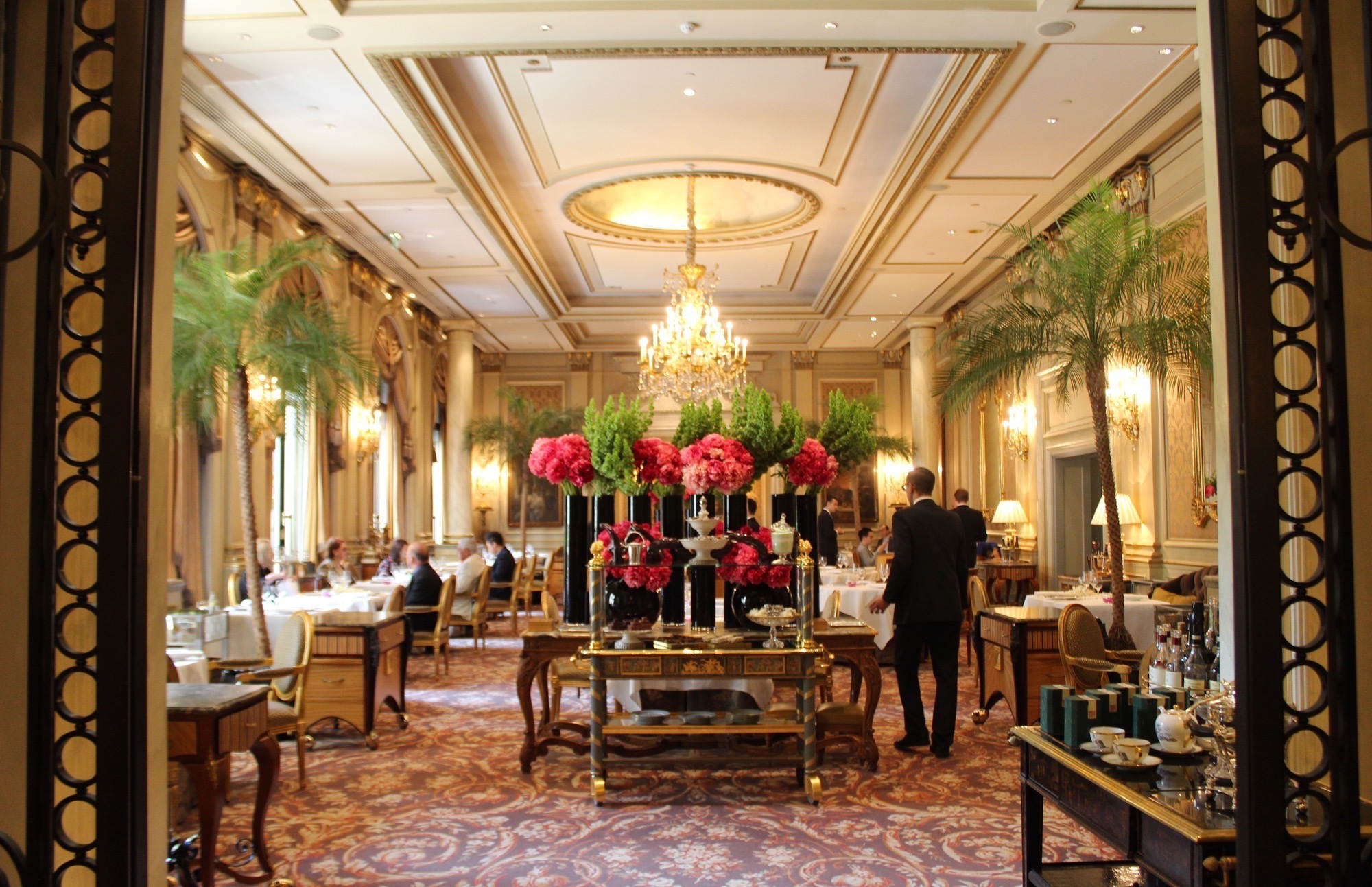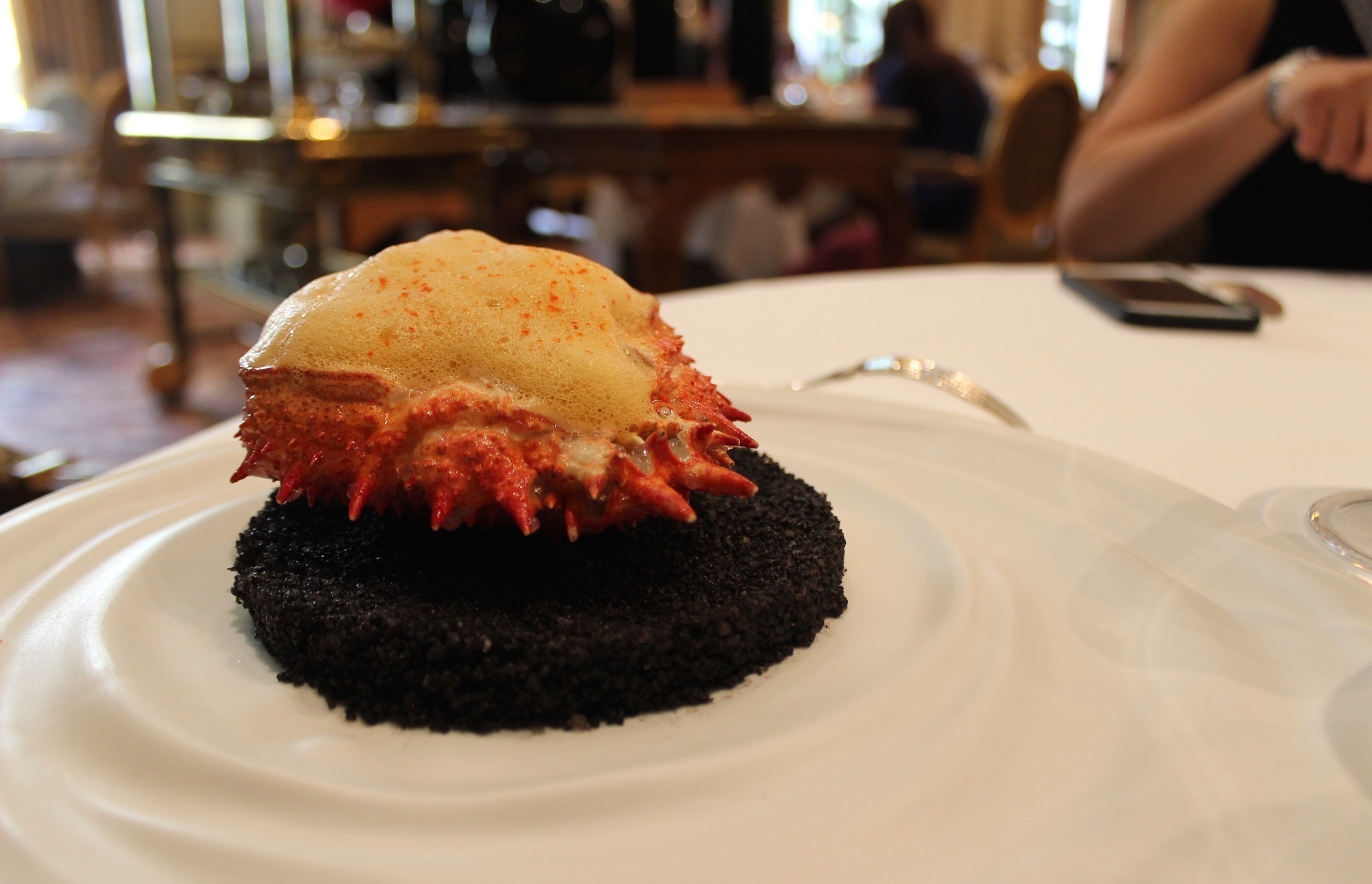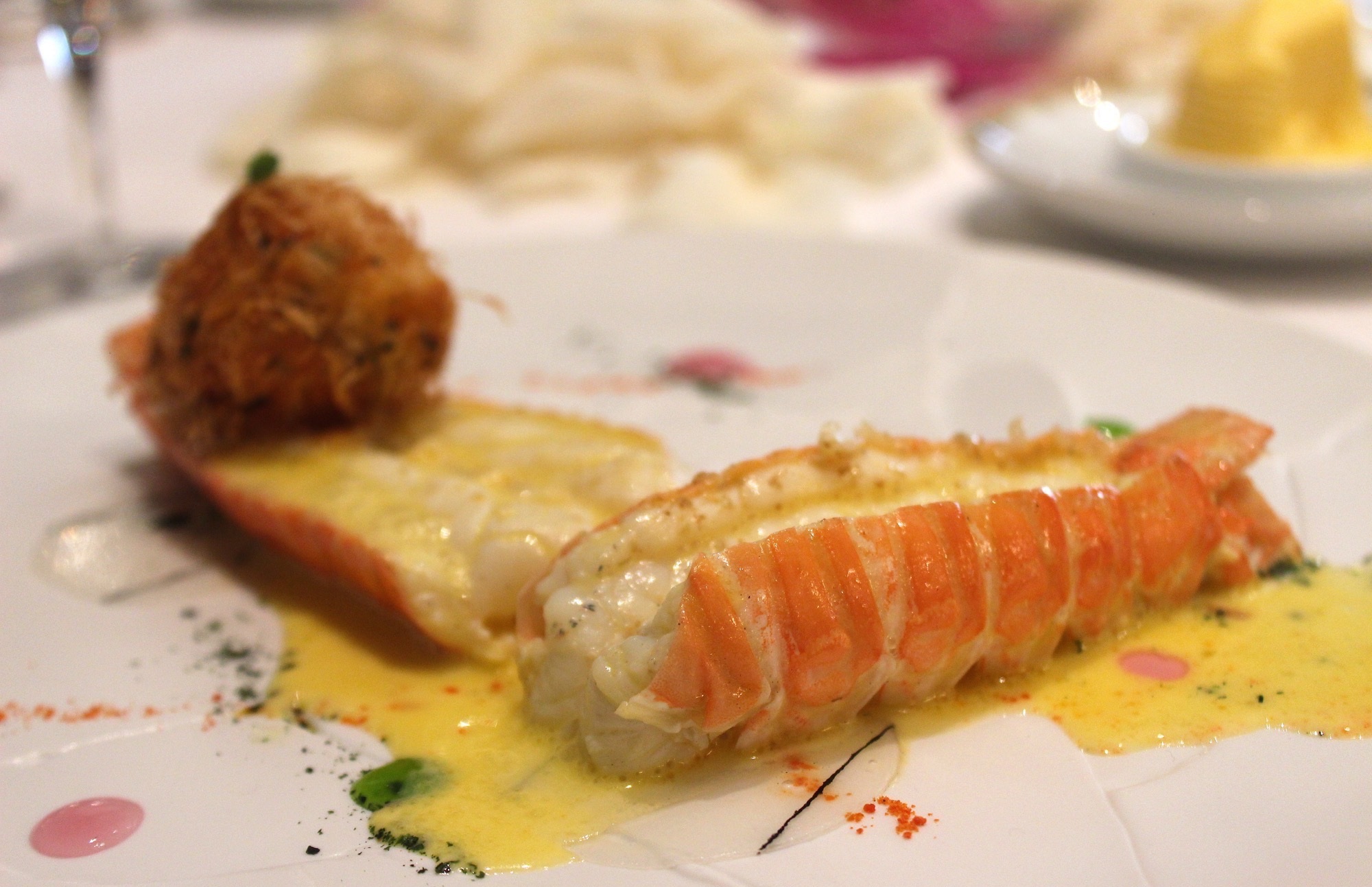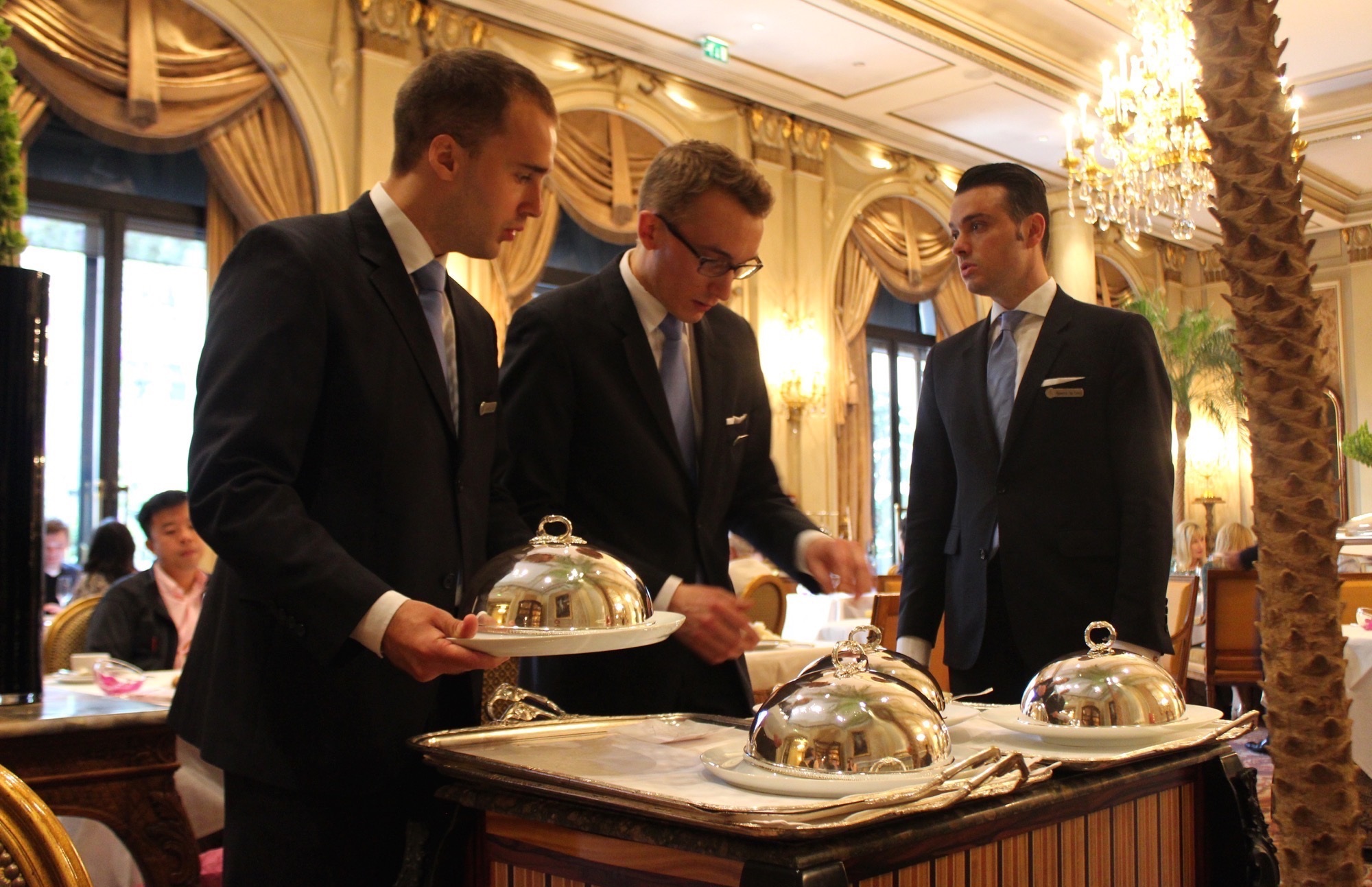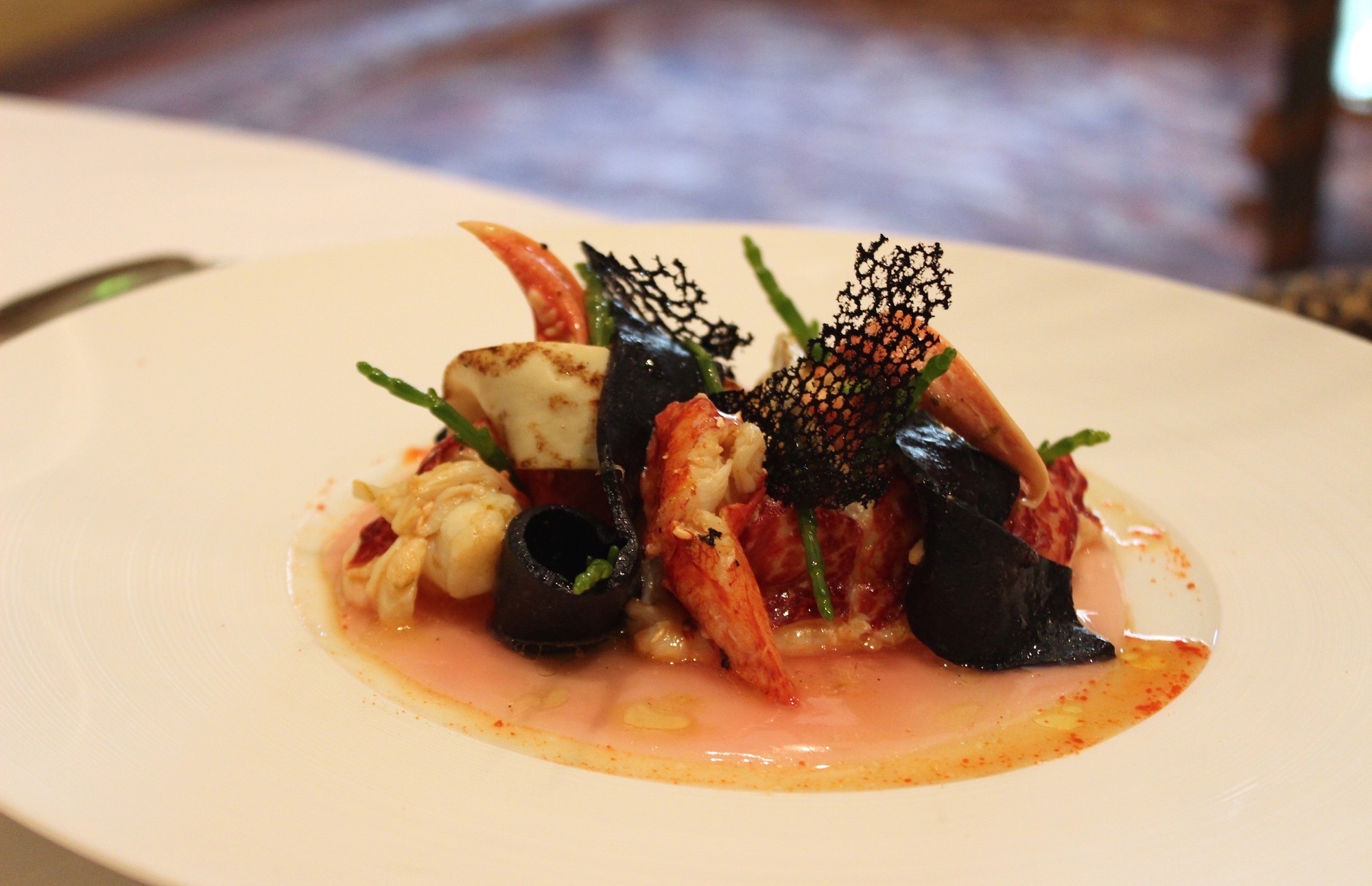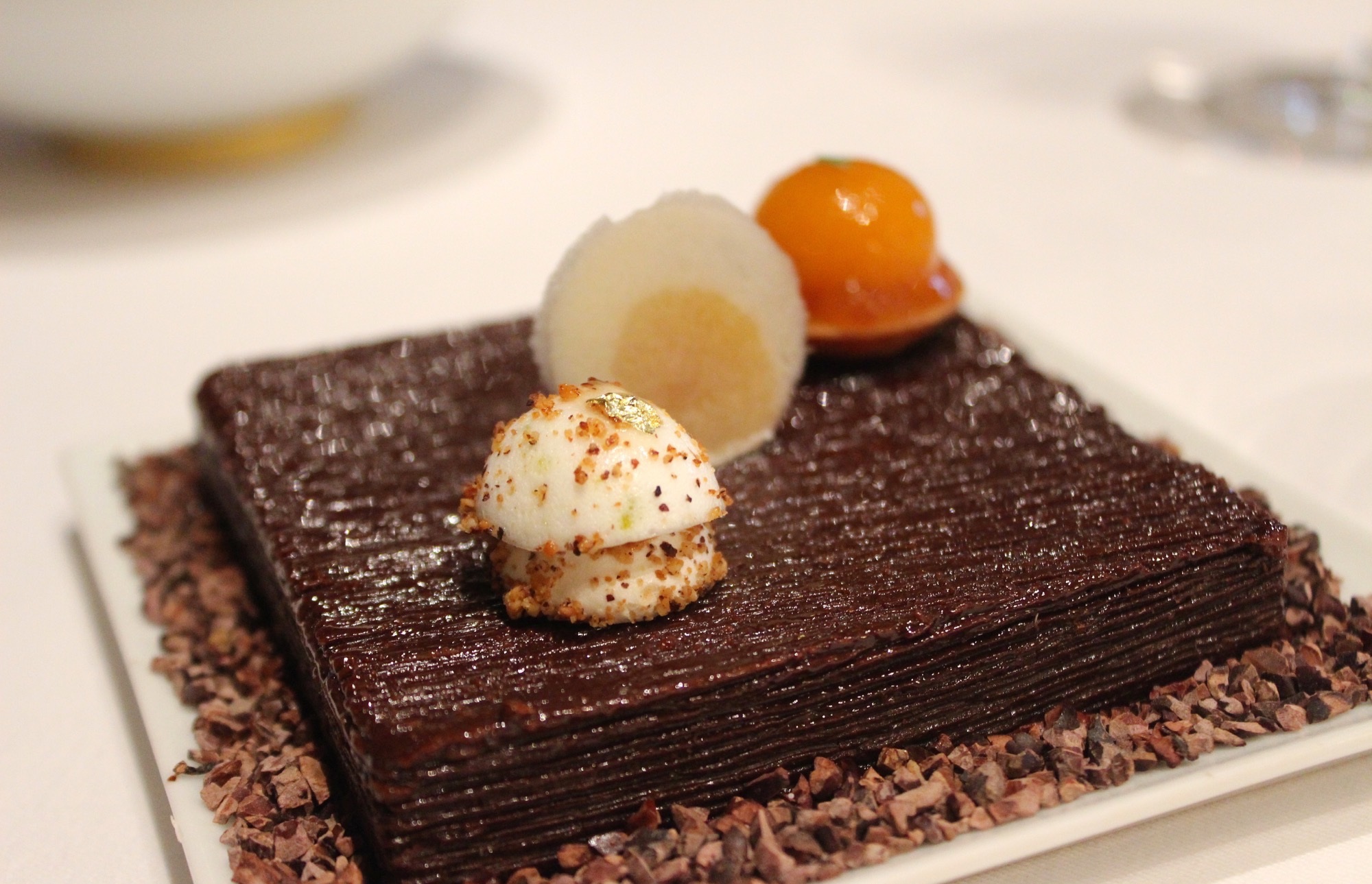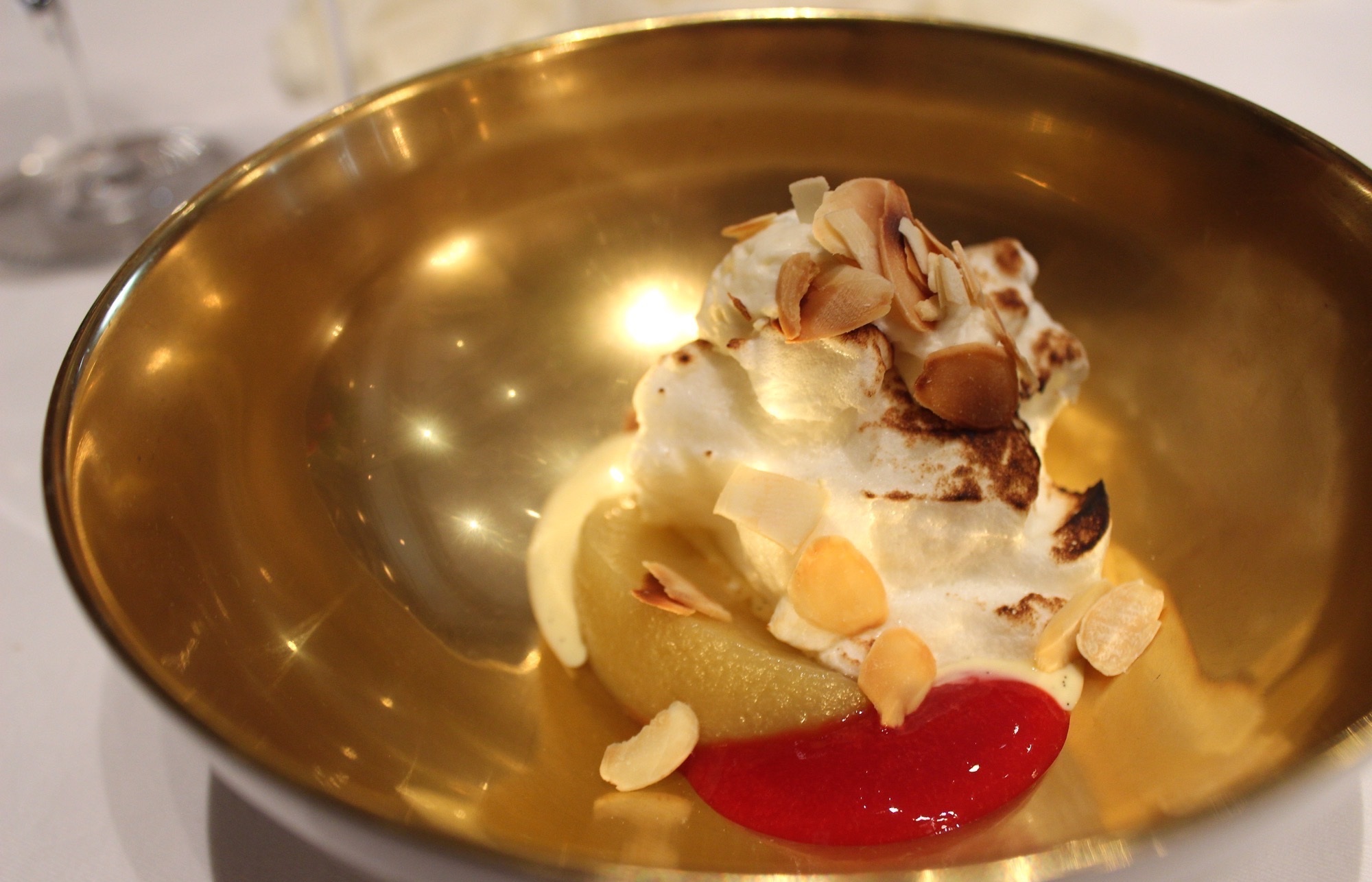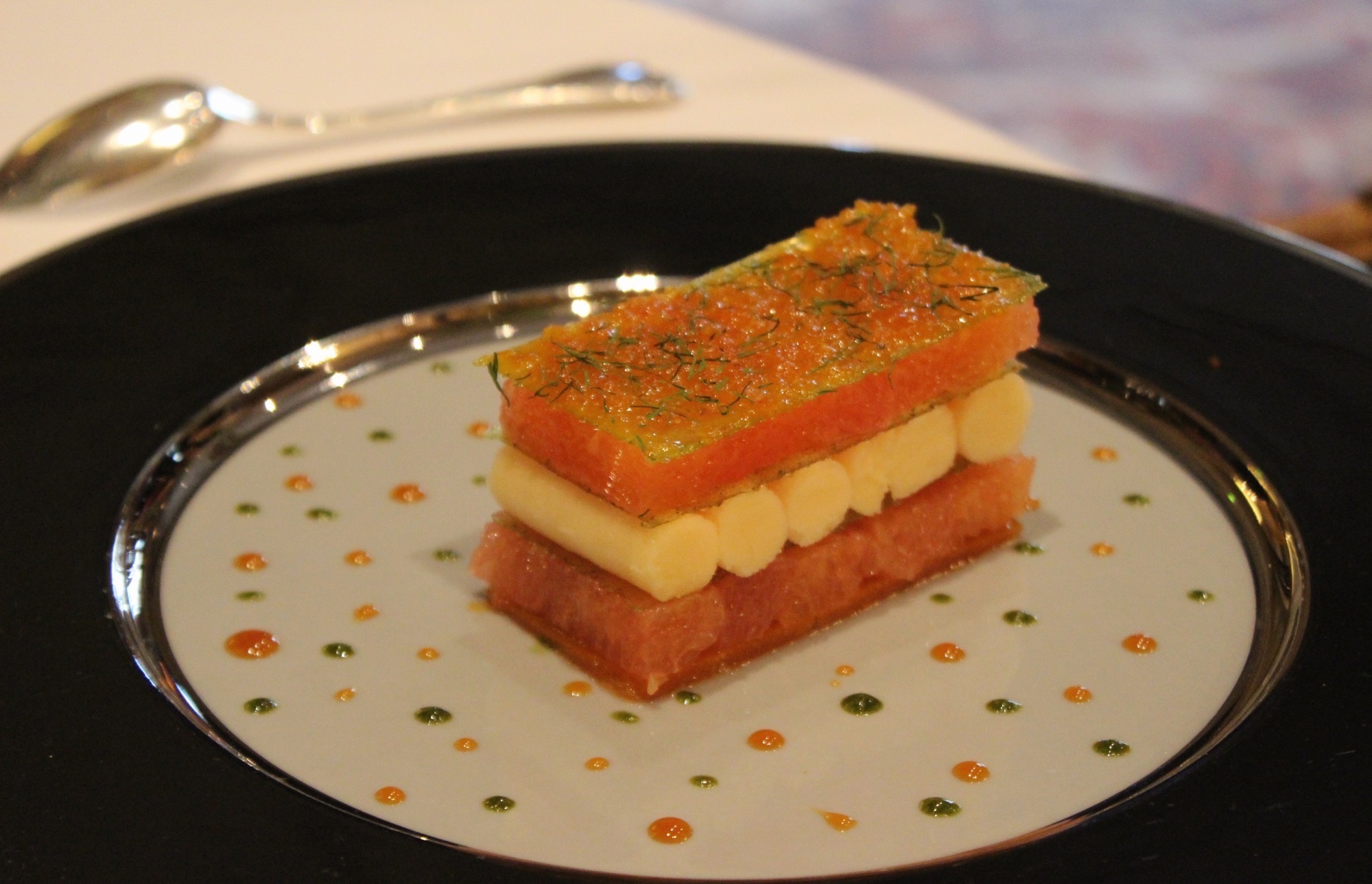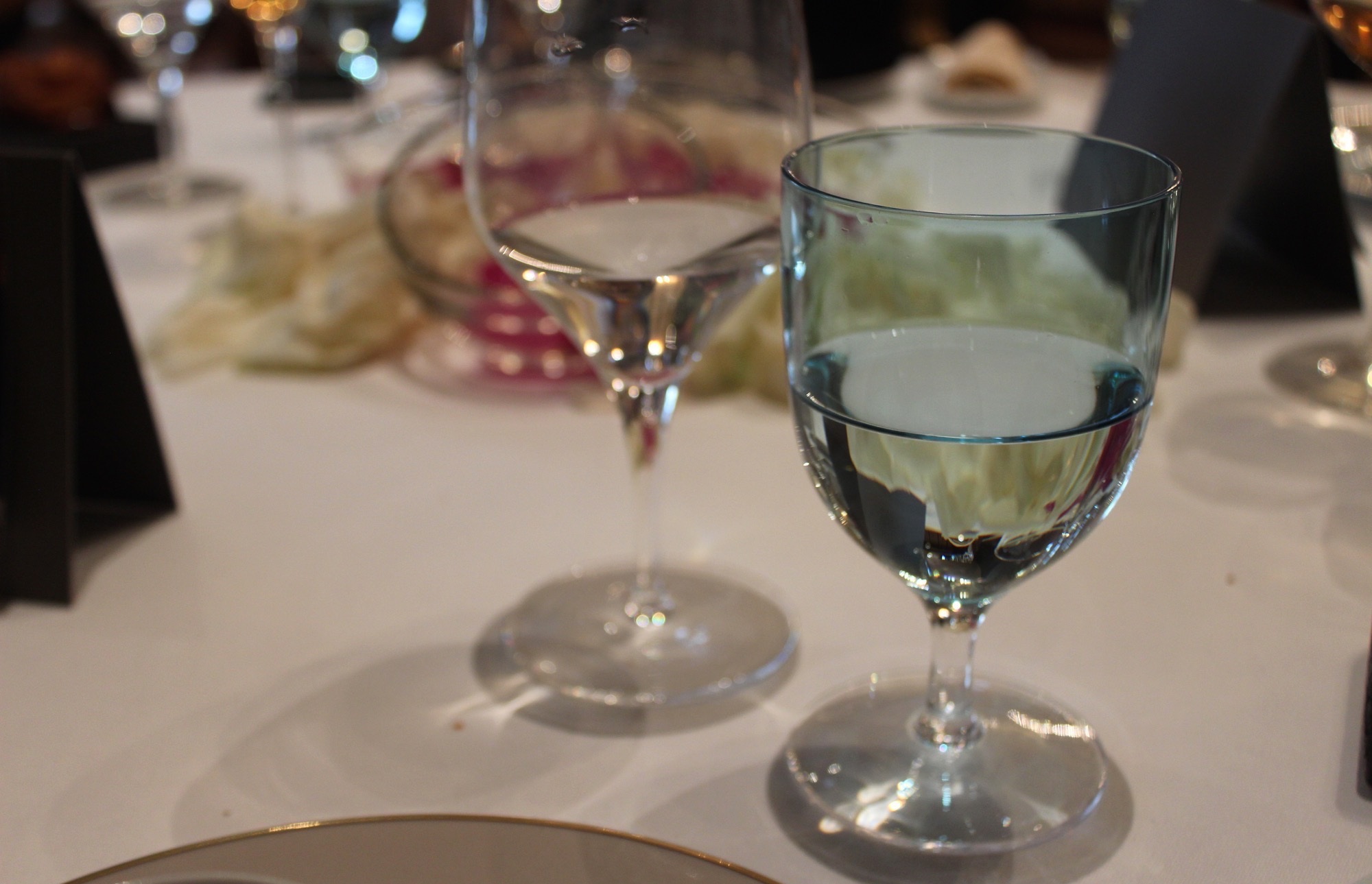 Hi! This review will be on Le Cinq in Paris. I came here for my birthday with my parents and Steph. There was so much food that I think Steph almost fainted. Le Cinq really treats you like a boss. It starts off with champagne, three courses of amuse bouche, fresh bread, choice of meal (we each got an appetizer, an entree, and a dessert), then ends with a dessert cart, petit fours, fresh pastries, and a final glass of Wattwiller Zero Nitrate water.
The whole meal takes place in the most elaborate dining room I've ever seen. We sat on these gloriously cushioned dining chairs. Even our bags had their own stools. It's exactly how you'd imagine a luxurious French meal to be. My favorite part, despite the stereotypes surrounding these types of extravagant meals, is that Le Cinq lacks pretentiousness. The service is amazingly welcoming and lighthearted.
For this review, I'll only be talking about my own dishes just because there's so much to talk about. For my appetizer, I got the Spicy Foie Gras with Passion Fruit Jelly brewed with Coffee just because foie gras is life. Foie Gras is a popular French delicacy made of fattened duck or goose liver. It is usually prepared seared or in some sort of pate or terrine.
I actually prefer enjoying foie gras seared because the flavor explosions are absolutely breathtaking. It reminds me of when I was young and looked into the mirror for the first time. Just kidding :) I feel this way every time I look into the mirror - Just kidding again! On the other hand, a foie gras pate will be creamy and will mimic the consistency of butter. This preparation technique goes well with fresh, warm bread (particularly the flaky kind).
Foie gras, whether prepared seared or as a pate, usually goes well with a fruity flavor. Some good examples are foie gras with caramelized apples, apricots, pear, passion fruit, or berries. The dish had the perfect balance between rich/savory and light/acidic. The flavors were so enjoyable that I took my time to finish it. I just wish it had come with some bread that I could spread the foie gras on.
For my entree, I got the Grilled and Glazed Pigeon with Truffle, Olive, Steamed Turnips, and Onions. When my dish arrived, I was immediately confused as I was unaware that I had ordered a work of art. Look at it! I didn't even want to touch it because it was so gorgeous. I know what you're thinking. Pigeons are WEIRD. They're urban pests! But, people still eat them.
Historically, pigeons have been consumed for thousands of years by several different cultures due to its economical nutritional value. Pigeon, to me, is a mix between duck and lamb. It is tender with a nice fatty skin. It's very tasty but it does have a mild gamey taste. The reason this dish makes sense is because truffles go well with the gaminess of the pigeon. The olives, which give off a nice wine-like flavor, compliment the earthy flavor of the truffles. Then, the steamed turnips and the onions balance out the rich, savory flavors of the dish.
Overall, the meal was a super enjoyable experience. The food was top-notch and the service felt genuine and personal. These guys know how to feast!