Jungsik Part 1: Haute-Korean At Its Best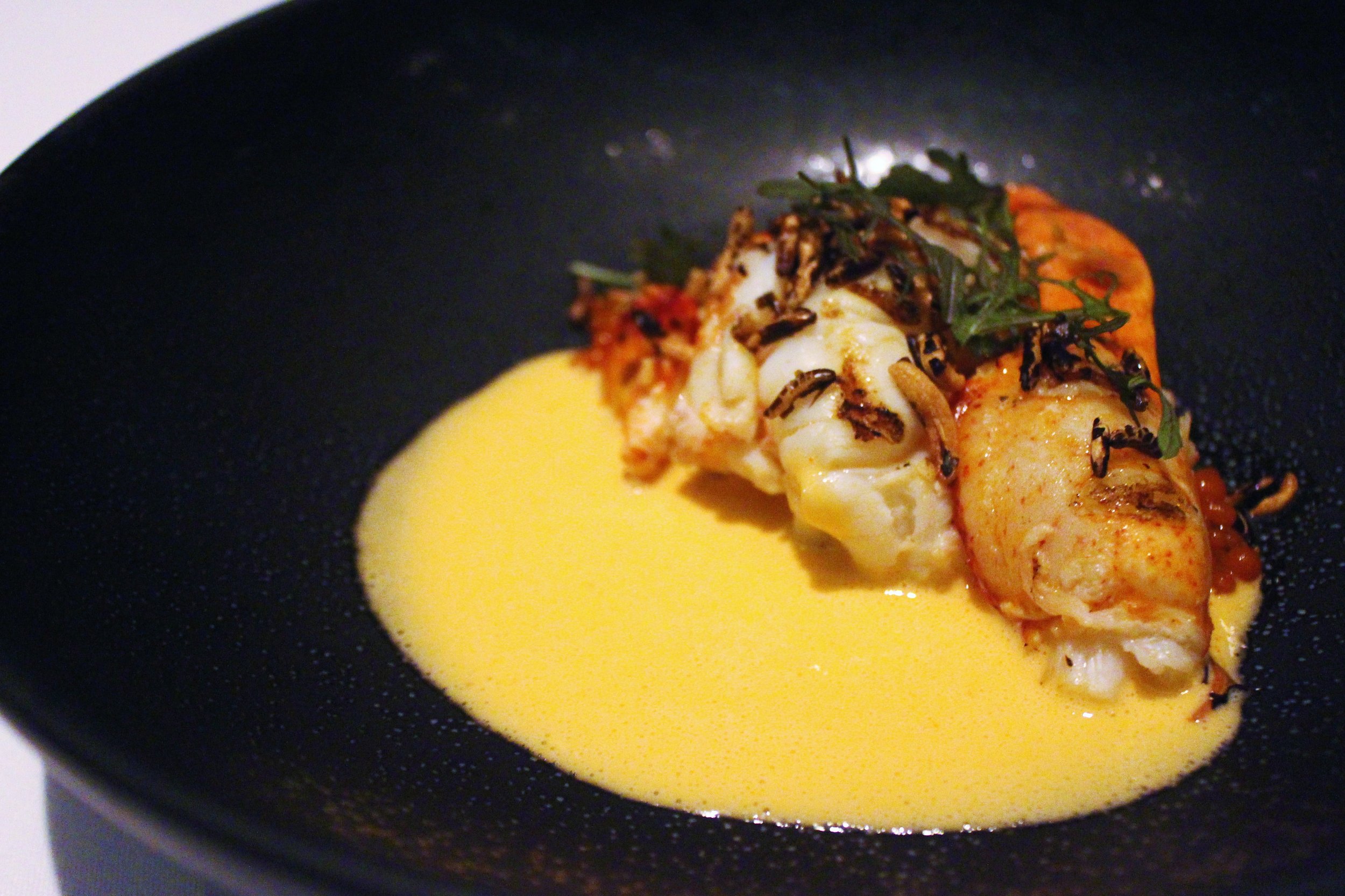 Hi Everyone! Today, we're going to talk about Jungsik. We came here for Alex's birthday (Steph's brother) in September 2015 and Jungsik is officially our favorite restaurant in New York for 2015! This review will be part of a two part series just because there was so much food to talk about. Steph and I came here for the first time in 2013. It was a pretty good meal. Fast-forward 2 years. We came here again with my parents. Little did we know, this place had undergone a serious transformation.
The service was more welcoming. The ambiance was more vibrant. And, the quality of food was tiers above our first visit. Notably, my dad ordered a black cod dish and I'm convinced that it was the best fish I've ever tasted. I still dream about it once in a while. There are five categories on the menu: appetizer, rice, sea, land, and dessert. Typically, each person will order 3-4 dishes from different categories but don't let that limit you.
Stay tuned for Part 2!
Our meal started with five or six different hors d'oeuvres (or banchan, small side dishes that are served at the beginning of a meal) that included sesame rice with kimchi, wagyu with aioli, smoked eel moose in puff pastry, and fried chicken lollipops to name a few. Each one had a different level of richness and contrast in flavor to get our tastebuds warmed up. For our appetizer, I want to talk about the Mul Hwe and the Gu Jeol Pan. The Mul Hwe is a fluke carpaccio with a gochujang gazpacho. It was delightful.
Carpaccio is an appetizer of thinly sliced meat or fish. Fluke is often used for carpaccio, crudo, or sashimi due to its pleasant and delicate flavor. It is mildly sweet and firm in texture. Therefore, it went very well with the sweetened Gochujang Gazpacho with hints of lime and vinegar.
Next, we also got the Gu Jeol Pan (above), which was a beef tartare over crispy seaweed. Gu Jeol Pan is a traditional Korean dish that is made of nine different foods. The name literally means "Nine Section Plate". They gave each of us a piece of crispy seaweed (about 7x5 inches), which we would use as a cracker for our toppings of assorted vegetables and the tartare itself. Any combination of toppings seem to work together in some mysterious yet harmonious amalgamation of flavors. The crispy seaweed was amazing by the way. It was deceptively crisp but did not awkwardly shatter upon handling due to the unprecedented strength of my man arms.
Lastly, I wanted to talk about the Truffle Bulgogi with White Truffle Pate and Wild Sesame. It was magical. I remember when Steph and I first had their Truffle Bulgogi Fried Rice and almost cried. Bulgogi is basically grilled marinated beef (usually sirloin or tenderloin). While this dish was likely prepared over a stovetop, traditional bulgogi preparation is kind of like a double-edged sword. It can be cooked over a stovetop or char-grilled over charcoal. Bulgogi cooked over a stove will gather fat and juices as it cooks. However, char-grilling will sacrifice the juicy goodness for an extra taste of burnt charcoal. Honestly though, I prefer char-grilled bulgogi. The charcoal flavor is addicting and full of KBBQ bliss.