Ganchan: Thrill of the Grill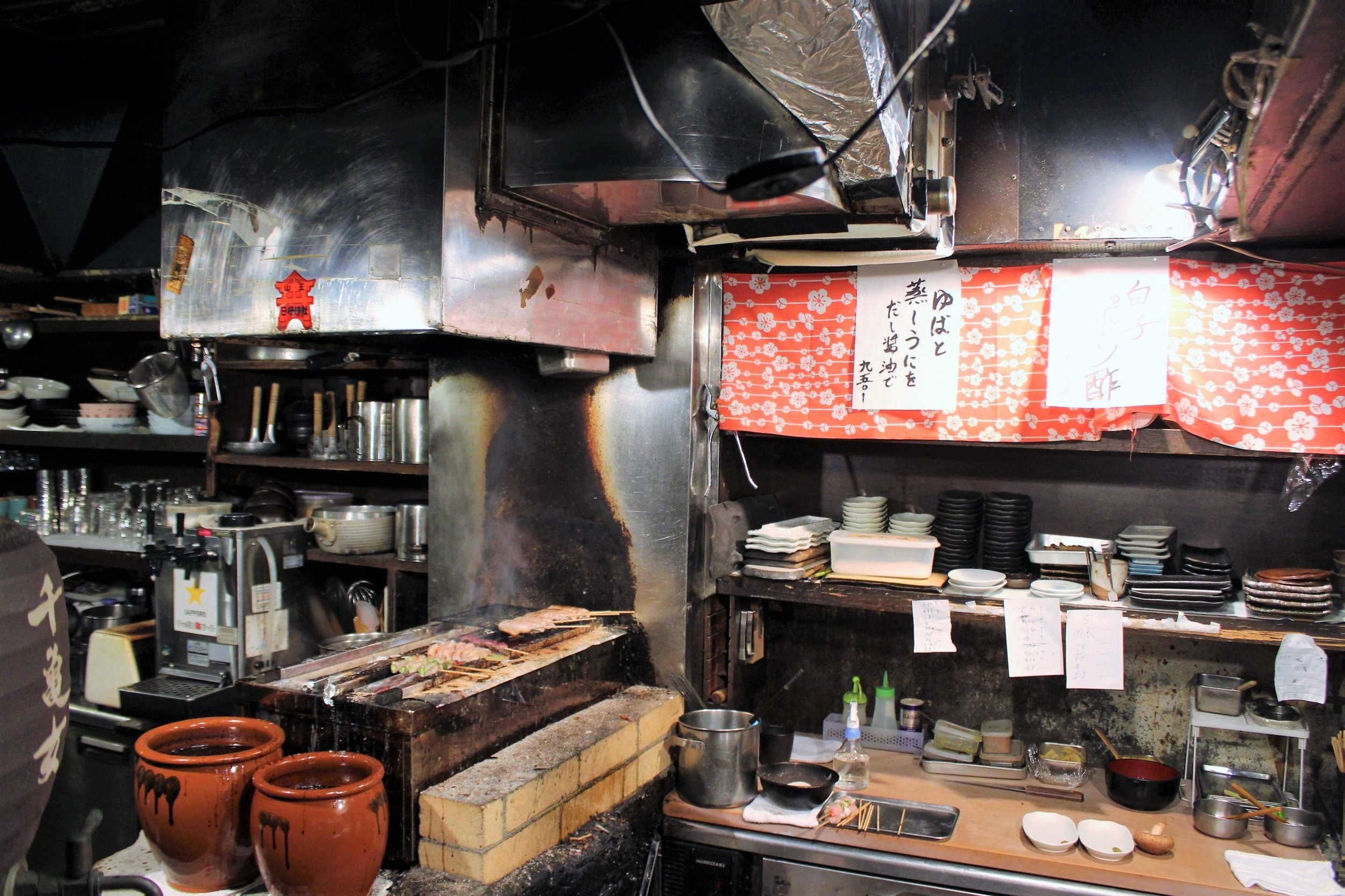 Hello Friends! Today's review will be about Ganchan. I think this is our first visit to (and review of) a legit Japanese Yakitori (Grilled Skewers) restaurant in Japan. There's something special about yakitori places that makes the experience so unique. To me, it's the way I can sit down, look at the menu, and order 57 different things so I can try it all while enjoying the company of six beautiful... bottles of beer.
Anyway, Ganchan is about as authentic as it gets. When you walk in, you'll notice there's basically only bar seating and the chefs also double as servers. It's a totally different style of dining than what we are used to in the states.
Thanks for reading! If you aren't able to get a table, try going to Jomon. It's on the same street about a 5 minute walk away.
Address: 六本木 6-8-23, Minato, 東京都 〒106-0032, Japan
Recommended:
Grilled Black Cod with Saikyo Miso

Mune Niku Chicken Breast with Japanese Green Pepper

Nankotsu Chicken Pieces with Soft Bone

Onsen Egg

Shiitake Mushroom

Deep-fried Spicy Chicken Wing

Tebasaki Chicken Wing

Tomago Yaki Japanese Style Omelet

Tsukune Chicken Meatball Ganchan Style
To start, we got one order of Shiitake Mushrooms. Thank goodness for the genius that discovered mushrooms. I don't know what kind of person it takes to just eat some fungus growing out of the ground. If it were me, I would decline it in a heartbeat. No thank you! So, I'm pretty grateful for that guy/girl that figured out mushrooms taste like freedom. Ganchan's Shiitake Mushroom was grilled over charcoal until the juices accumulated at the heart of the mushroom. The skewer also came with the stem, which is unusual to me. It all tasted so good though. The mushroom was tender and juicy, almost meat-like.
Now, let's check out two egg dishes. The one above is an onsen egg. These things are everywhere in Japan. You can find them at breakfast, lunch, and dinner. During our stay in Tokyo, I'm pretty sure Steph had four of these every morning. I don't blame her. These are delicious. An onsen egg is a traditional Japanese egg that is cooked at a low temperature. Traditionally, it was cooked in the water of the onsens (hot springs) in Japan. The result is a gooey yolk with a thin, silky casing of luscious egg white. It often comes in some combination of dashi (simple broth), mirin (cooking wine), and soy sauce. You can eat it by itself or you can use it as a dip!
The next egg above is of another infamous Japanese egg dish. This is a Tamagoyaki, or a Japanese Style Omelet. It's savory and just a little bit sweet. My favorite part about it is that it's so thick and fluffy! When we bought fresh tamagoyaki from stalls in the market, they came out steaming hot and the center was still a little bit uncooked, which I liked. Steph actually bought a Tamagoyaki pan recently and has been practicing her skills.
Next, the grilled meats started coming out. As soon as we saw the Grilled Black Cod with Saikyo Miso on the menu, we knew we had to order it. Black Cod is praised for its breathtaking flavor and texture. Each bite has its own dramatic transition from one flavor to another. At first, you taste the buttery fish, then you get the sweetness of the miso, and finally you're hit with the smokiness of the charred skin. This dish has enough flavor to make someone emotionally unavailable for several months.
We also ordered several yakitori skewers. Notably, the Nankotsu (see above) and the Tebasaki (the first picture of this post) were stunningly good. The Nankotsu skewer consists of Chicken Pieces with Soft Bone. You know that little bit of cartilage that at the ends of your wings? It's like that but you get a whole skewer of that crunchy goodness. The Tebasaki was a Chicken Wing on a stick. The ones we got were quite massive and were cooked well. The skin was just lightly browned but the inside was still perfectly juicy. We topped it with a bit of lemon juice and it tasted magnificent. If you really like chicken wings, check out our review for Yardbird in Hong Kong.