Shabusen: A Pit Stop for Shabu-Shabu Fuel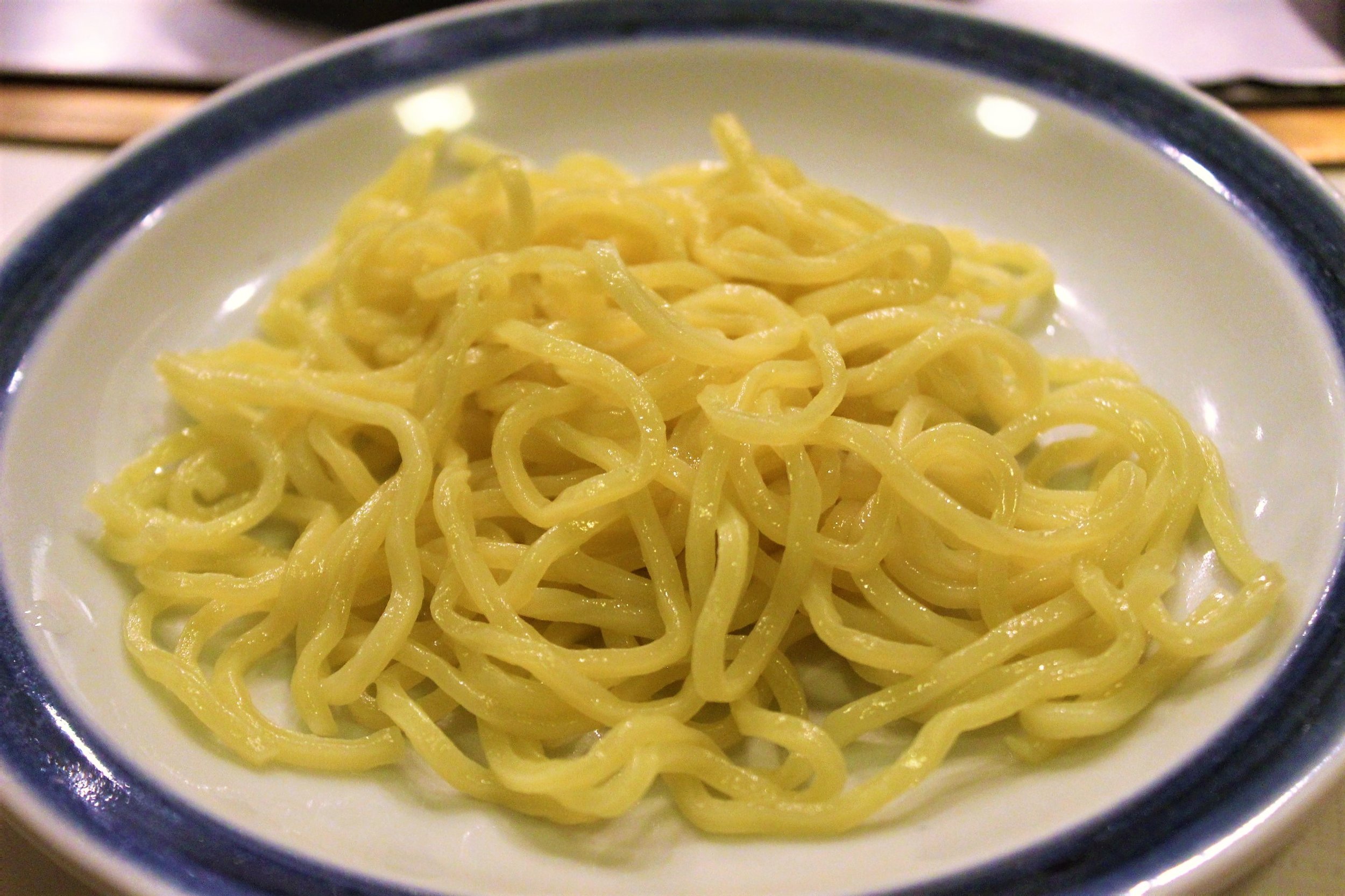 Hello!!! It's been a few weeks since I've written a post so I'm going to keep this one short and simple. Today, we're going to talk about Shabusen in Tokyo, Japan. I came here with my parents and Steph while we were walking around the Ginza district. The Shabusen we went to was located in Core Ginza, which is a mid-sized department store. There are two Shabusen restaurants in this department store. They are both the same but we went to the one in the basement.
At around 830PM, we had to wait about 20 minutes for a table. Most, or maybe even all, of the seating is counter seating (see above). I like being able to see the chefs at work while they prepare the food. Also, counter seating is conducive to both large groups and solo diners. The seats are quite close together so even if you're by yourself, you don't feel like you're eating alone. Unlike other Shabu-Shabu restaurants, Shabusen provides individually-sized boiling pots as you will see shortly.
Overall, Shabusen was fun but I think there are probably better places out there. I think that Shabusen sets the stage for standard but generic Shabu-Shabu. Thanks for reading!
Address: 銀座5丁目8-20, 銀座コアビル B2, Chūō, 東京都 〒104-0061, Japan
Recommended:
Shabu-Shabu - Kuroge Wagyu Beef Sukiyaki Set
To start, I got some beer! It wasn't humid in the restaurant but you could definitely feel the heat from all the boiling pots of soup. Shabusen's menu relies heavily on set meals. I'd suggest going with this because it's just the right amount of food.
We got the Kuroge Wagyu Beef Sukiyaki Set (see above).
Kuroge Wagyu is not like Kobe or Matsusaka. It's broader than that. Kuroge represents one of the four main wagyu breeds: the Japanese Black Cattle. This breed of wagyu has several types of "strains", one of which is the Tajima strain, which is the only strain that can be used for Kobe beef. Kuroge is the main breed of wagyu in Japan. Its quality is decent even without the Kobe or Matsusaka certification.
The Kuroge Wagyu was sliced thinly and presented totally uncooked (see above). It accompanies the Sukiyaki, a Japanese dish served in a hot pot. Usually, sukiyaki will consist of a variety of uncooked meats and vegetables. Your job is to cook them!
When your meat or vegetables are properly cooked, it's recommended to dip the ingredients in a small bowl of raw egg. In Japan, this is a very traditional style of eating and enjoying hot pot dishes. Steph loves it!
The Sukiyaki comes with some ramen noodles. You have to cook the noodles on your own too. These come pre-cooked but they are not hot to prevent the noodles from overcooking.
Shabusen's set also comes with an appetizer and a dessert. For the appetizer, you can choose between a Tomato Salad (see above) or Tofu with Asparagus. These are pretty average. But, it's nice having variety.
Finally, for dessert, you have an option of doing either Matcha or Vanilla Ice Cream over Red Adzuki Beans.