Island Creek Oyster Bar: Embracing Nature and Sustainability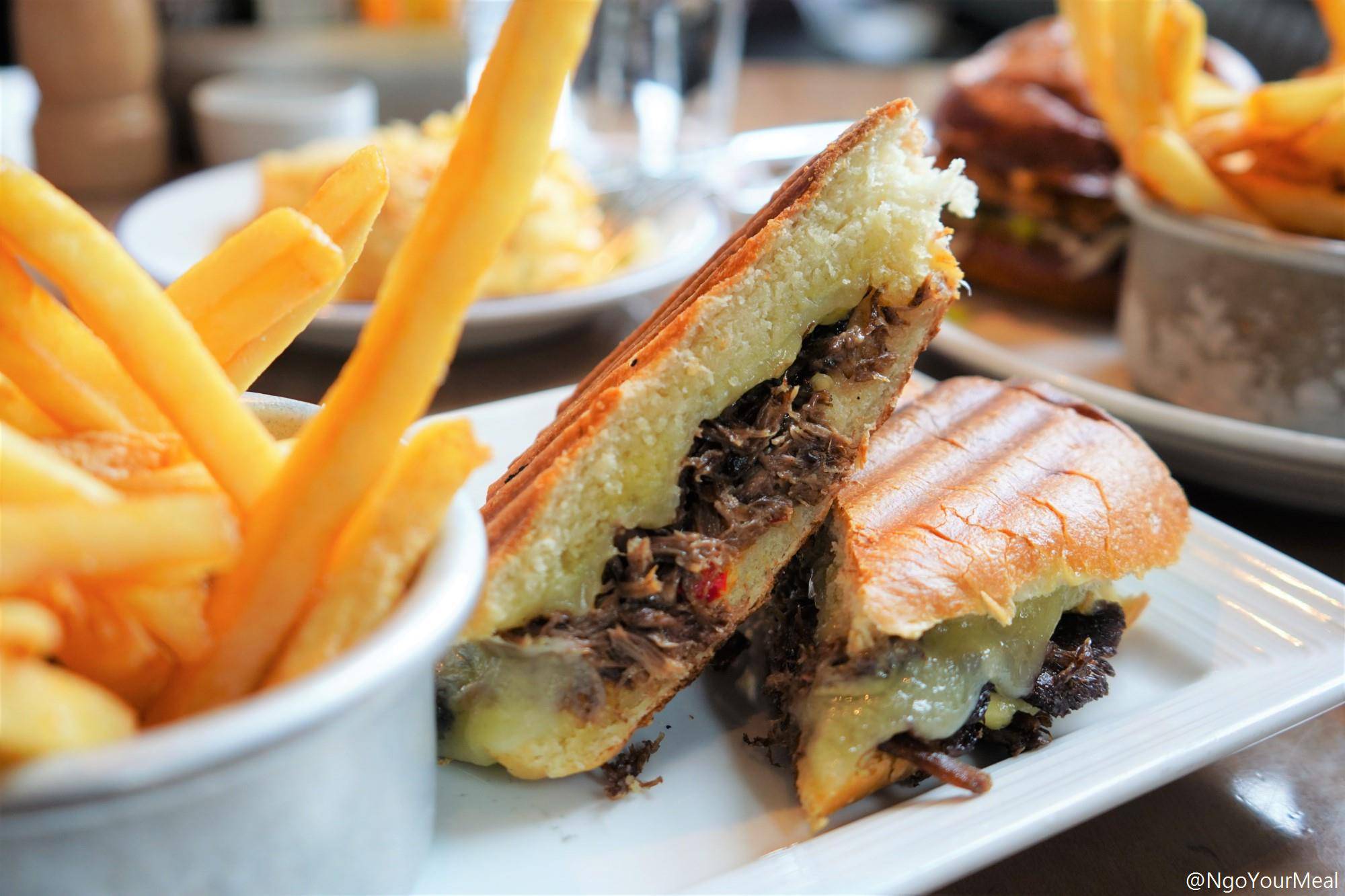 In 2017, Steph moved to Boston to get her MBA. That made me sad. But, when I went to visit and found out she lived across the street from this sweet neighborhood gem, I was very excited to make this my go-to spot for drinks, oysters, and all things seafood. My kind of silver lining!
Island Creek Oyster Bar is the first restaurant of the Island Creek Oysters company that operates out of Duxbury Bay in Massachusetts. While writing this post, I read about their growing process and, honestly, it's quite amazing and I want to go take a tour of their farm. You can check it out at this link.
FUN FACT: Island Creek Oysters, Inc. sells over 200,000 oysters per week! But you know what's more important than that? The fact that many shucked oyster shells around the world are ending up in landfills. As a result, Island Creek Oysters company is involved in a few oyster shell reclamation projects to get those shells back in the oyster reefs. This helps reduce landfill waste, restore oyster reefs, and improve water quality and acidity.
Anyway, besides saving the environment, Island Creek Oysters company also saves us from prolonged oyster cravings right in Kenmore Square in Boston! First of all, the restaurant is pretty damn beautiful. I'm a fan. The high ceilings and expansive bar selection have me seduced.
For a solid variety of oysters, a rotating menu, and exciting cocktails, Island Creek Oyster Bar is the place to be. You'll also feel good supporting a brand that looks out for Mother Nature.
Cuisine: Seafood, American
Average Price per Person: $40 USD
Address: 500 Commonwealth Avenue, Boston, MA 02215
Recommended: Fried Fish Sandwich, Soups, Oysters
Overall Rating: 4

Taste: 4.5

Authenticity/Creativity: 4

Service: 4

Atmosphere: 4

Value: 3.5
Here's a look at the bar. This is the first thing you see as you walk into the restaurant.
If you keep walking past the bar, you'll find that there are more tables available. This is a huge restaurant! That back wall is made up of oyster shells!!!
Here's the raw bar where they shuck the oysters FRESH.
This is their Buttermilk Biscuit. It is doused in honey and I was very excited about that. The biscuit itself was buttery and perfectly dense. [$6 USD]
Island Creek Oyster Bar's rotating soup is honestly very impressive. During our visit, they had a Cauliflower Soup with Brown Butter Lobster Knuckles.
First of all, the lobster tasted dope. There wasn't much meat but it was fine. The most valuable part of this is actually that dank soup. I was tired before drinking this. Afterwards, I was reborn. [$10 USD]
This is Steph's Fried Fish Sandwich. The sauce oozing out is Spicy Tartar sauce. I like this one because the fried part isn't too oily or thick. The slice of fish is very generous and the meat tastes great.
Get this if you want something fried but don't want to feel gross afterwards. [$17 USD]
Oh yeah, the Fried Fish Sandwich also comes with...
OLD BAY FRIES. These golden brown treasures are made very well. Old Bay fries are seasoned with Old Bay Seasoning (or similar). Basically, it's just a ton of different spices that might include, pepper, cloves, cardamom, paprika, ginger, dry mustard, allspice, red pepper flakes, or salt.
I got the Pressed Short Rib Melt. It was nicely pressed. The bread was crispy but not hard. The short rib could have been juicier or oilier but that's just personal preference. As for the accoutrements, it came with Pickled Jalapeño and Dijon Aïoli.
On the side, there was a tiny bucket of REGULAR fries. [$15 USD]
This is my kind of line-up. Check out all these sauces at our disposal! I suggest the Row 34 Hot Sauce and the Kitchen Garden Farm Sriracha (Chili or Habanero). Both of these products are produced out of Massachusetts using conscientiously grown produce.