Milkweed: The Key To A Successful Morning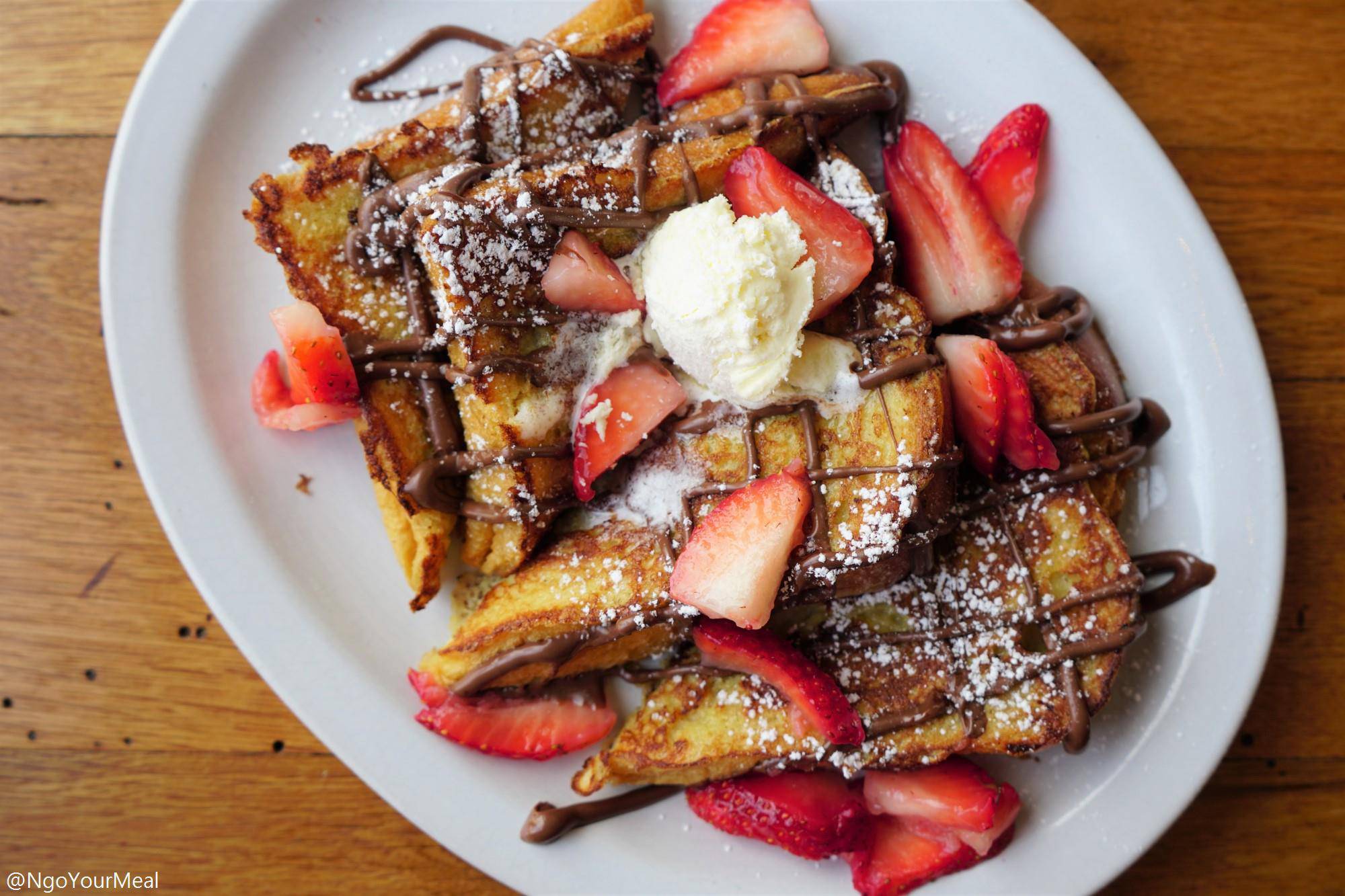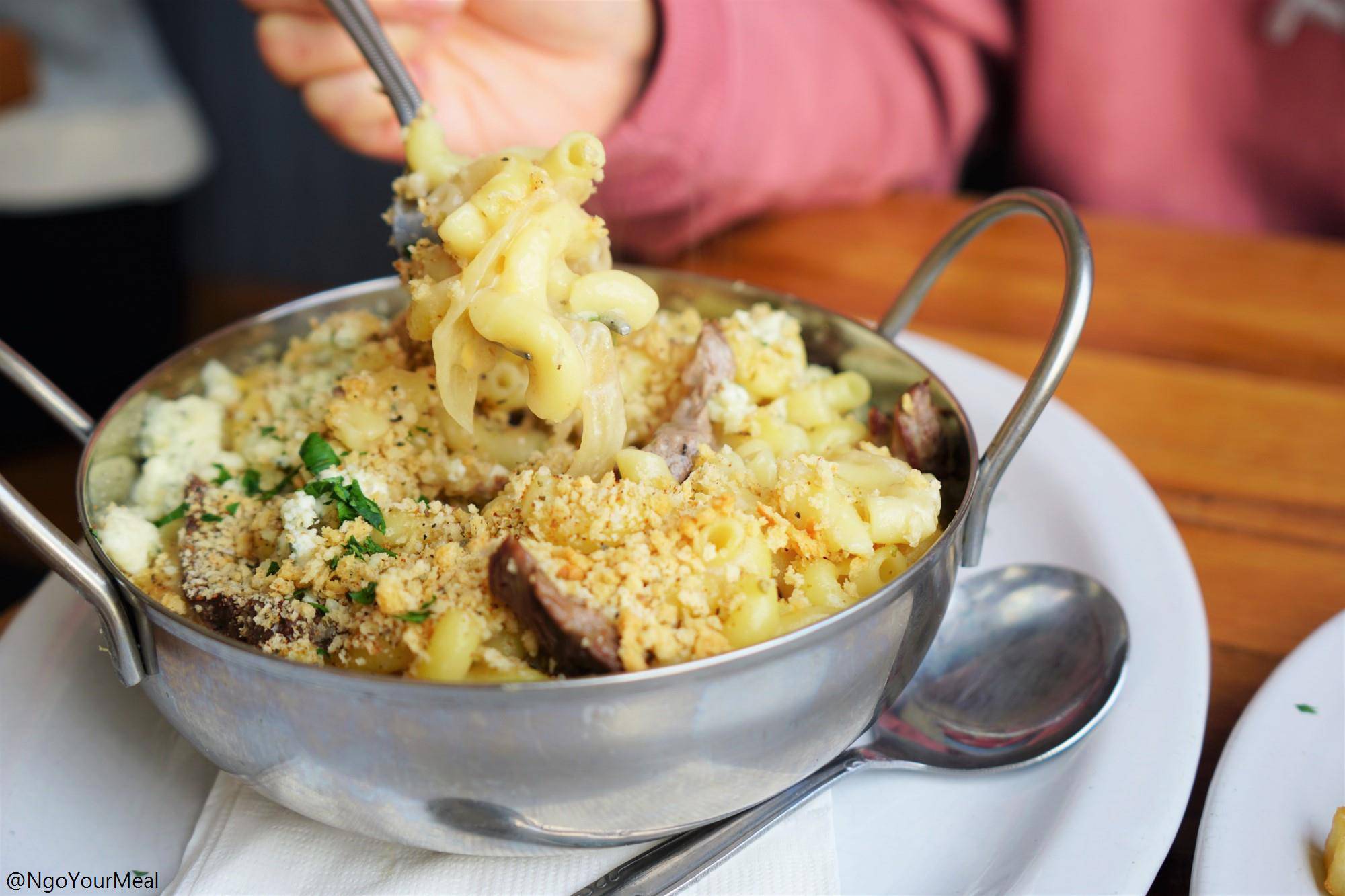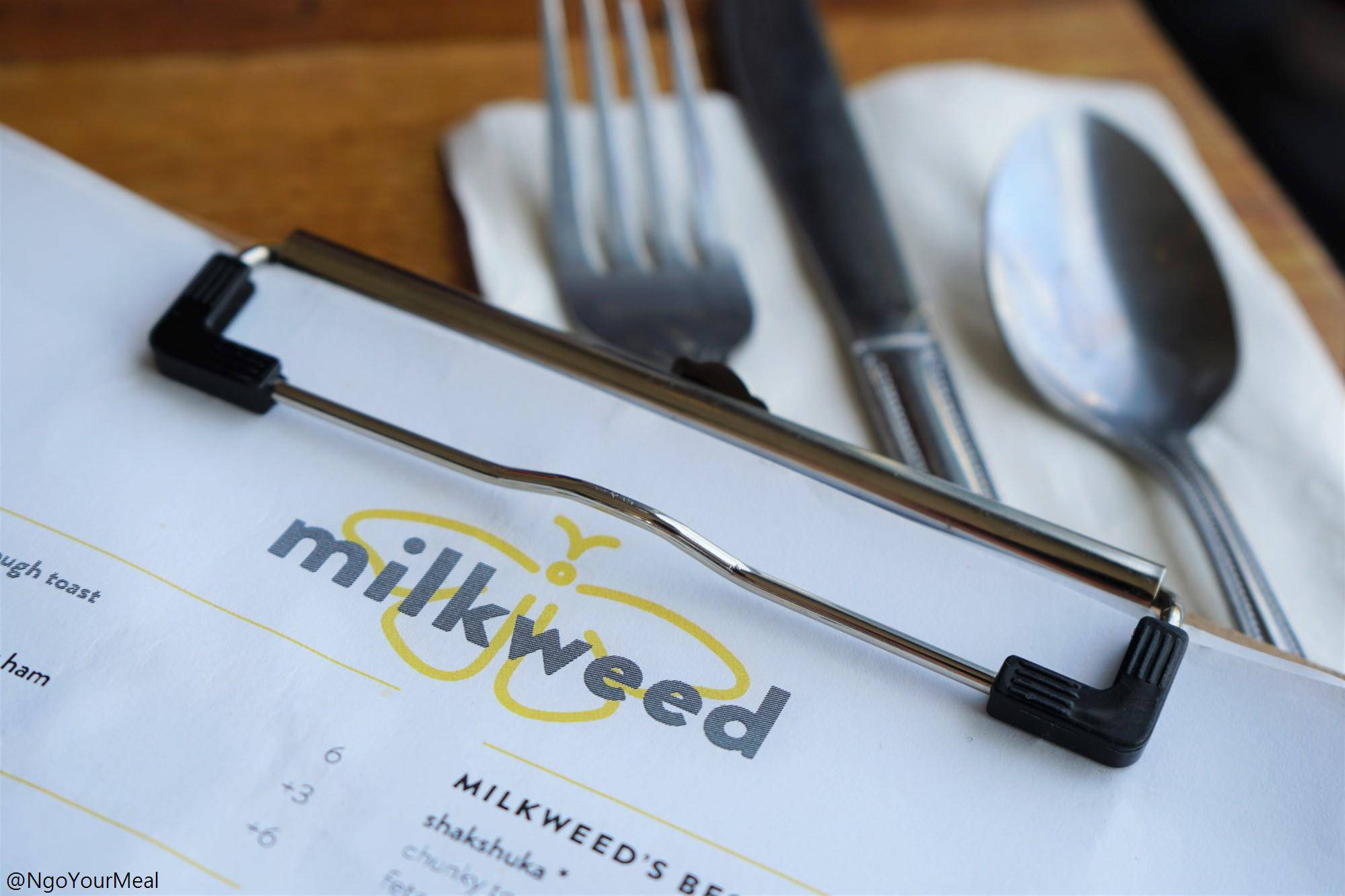 What better way to start your weekend than with plates and plates of food? On one fine Saturday, Steph and I decided to stop by Milkweed for some hearty brunch.
The restaurant itself is a bit small and there is usually a short wait. Try to go early if you want to get seated right away. The restaurant has pleasant natural lighting and a friendly atmosphere. Milkweed is a good place to eat if you just want to be in a great mood.
I'm not a big fan of typical brunch menus consisting primarily of eggs benedicts and avocado toasts. So, when I saw that there was not ONE of those items on their breakfast and lunch (available after 12pm) menus, I was ecstatic.
Some of the breakfast menu highlights include a heart-warming shakshuka and a sick variety of pancakes and french toasts. Steph and I delayed our order for 10 minutes until 12pm so that we could take advantage of some of the lunch items as well. My favorite dish was the Sirloin Mac and Cheese. Steph preferred the Buttermilk Fried Chicken.
Overall, I think Milkweed is really nice. I could see myself coming back once in a while.
The Buttermilk Fried Chicken was fine. I think the chicken could have been more juicy but that's okay. The taste was good and the Chicken Sausage Bourbon Gravy made up for it in flavor. That gravy is unreal.
The fries were alright but they're perfect for soaking up all the alcohol leftover in your system from the rough night before. I'm speaking from experience. [$17 USD]
There's an unspoken rule among children when it comes to macaroni and cheese. When it's available on the menu, all children have collectively agreed to order it every single time.
Often abbreviated as "mac and cheese", this beautiful snack was always, at some point, every kid's favorite meal. As adults, we should continue to respect this simple commandment for the love of mac and cheese. If you find that you've stopped loving this glorious snack, you should see a doctor and/or go to church more often.
Anyway, Milkweed's mac and cheese was stuffed with meaty chunks of beef sirloin. It was also topped with Mornay Sauce (béchamel sauce with grated Gruyère), a Blue Cheese Crumble, and Parmesan Herbed Breadcrumbs. You can't beat that. [$16 USD]
The child in me also wanted the Nutella and Strawberry French Toast. Before I had a chance to even say anything, Steph blurted out that she needed it. I held back my excitement and quietly agreed.
Look at it! It's amazing. The french toast was nicely moist, soft, and yolky. You actually don't have to add any syrup to this but if you do, you won't regret it. [$8 USD]
Look at how happy she is!