The Aviary: Booze on the Loose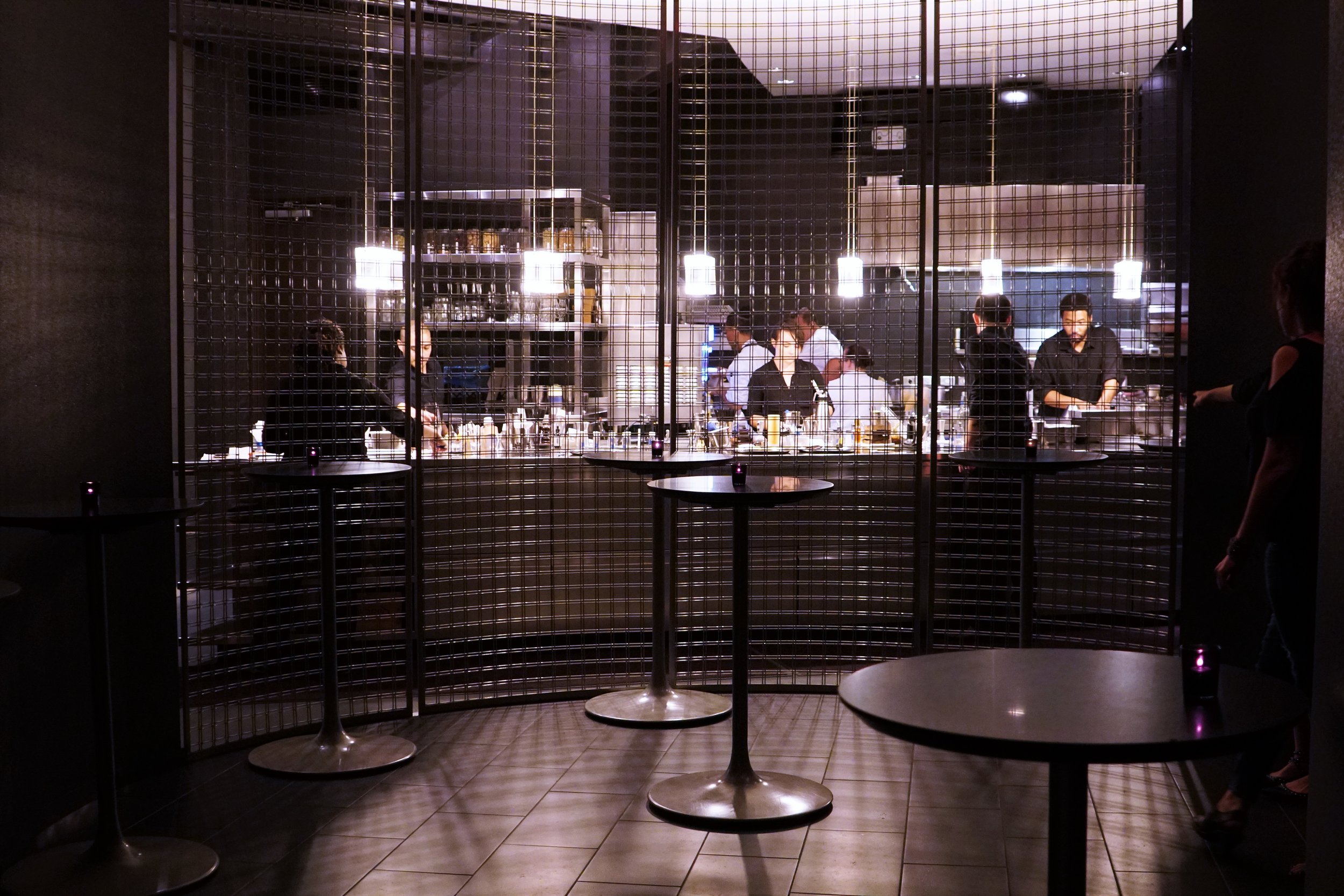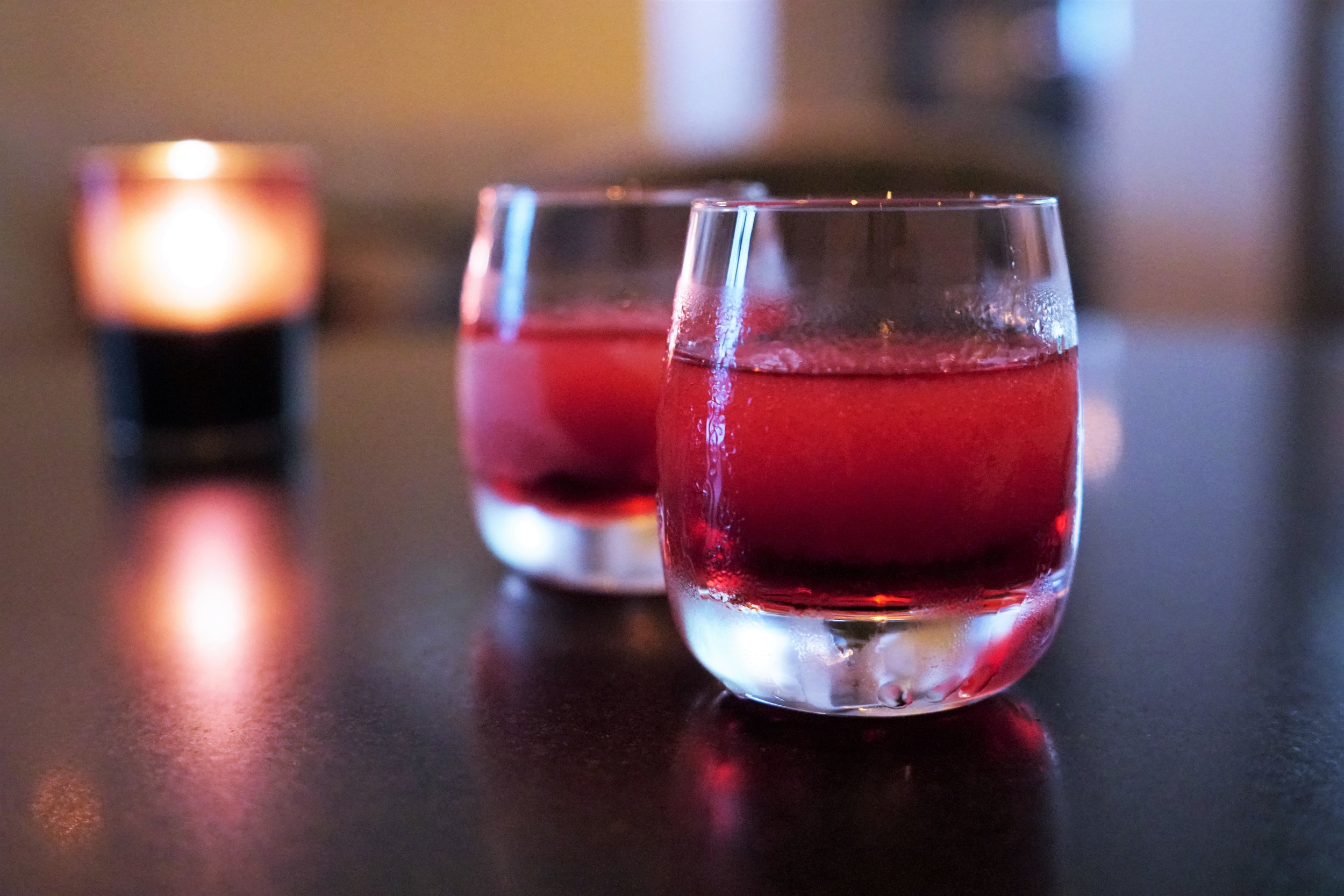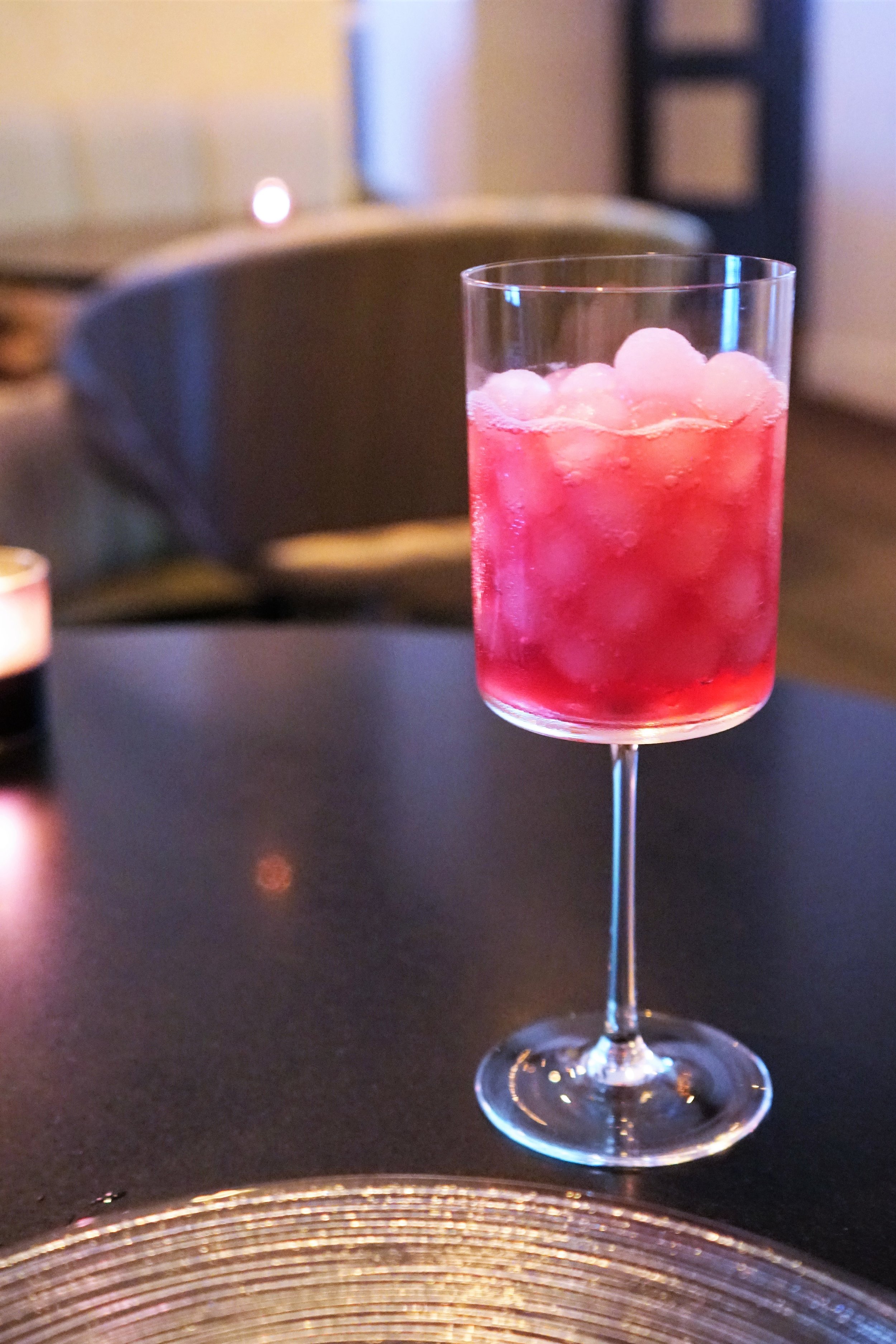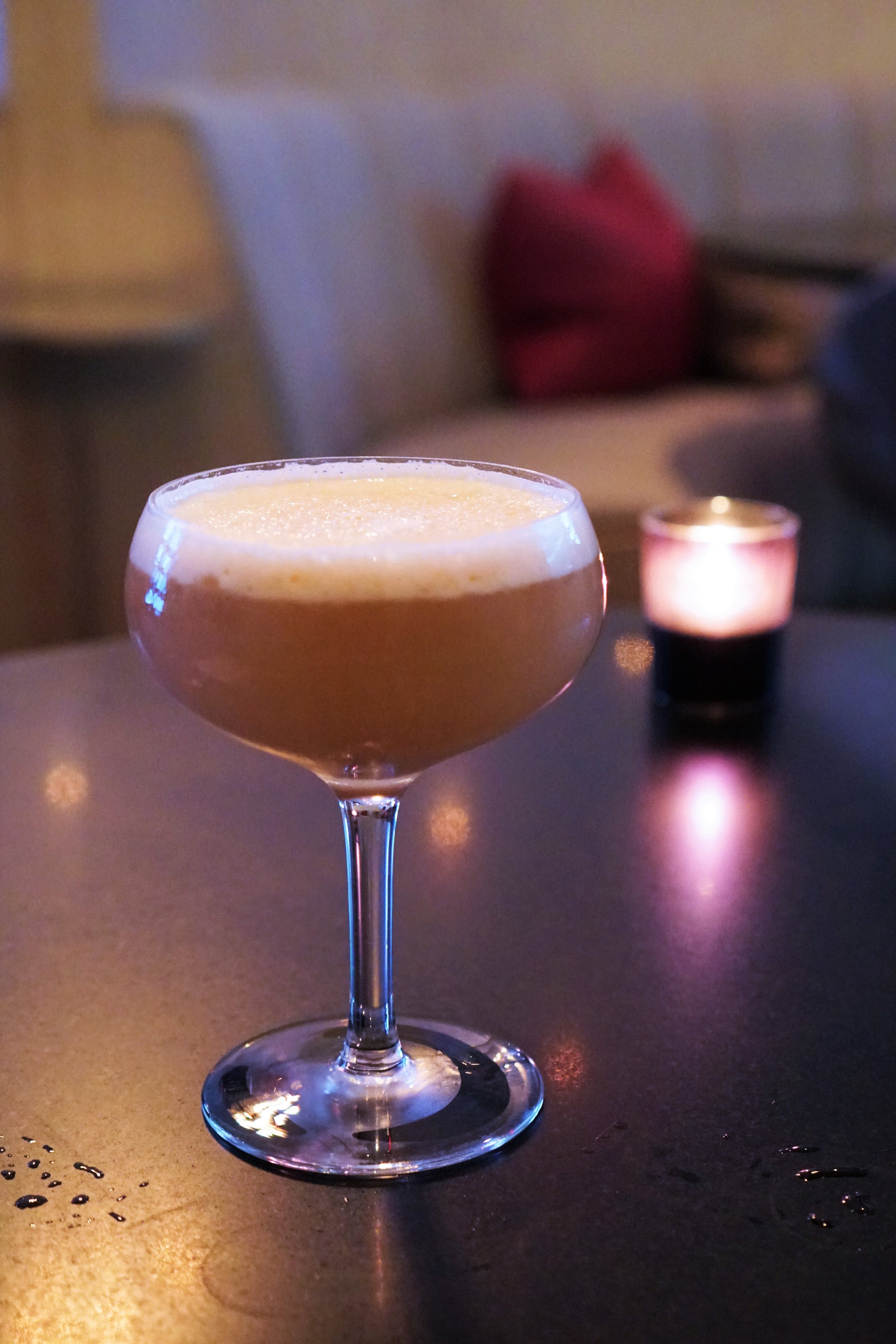 The Aviary is located next door from NEXT, which is the Alinea Group's molecular gastronomy-focused restaurant. So, Steph and I (semi-foolishly) decided to do their 3-course cocktail tasting before our dinner at NEXT. It's not that we didn't enjoy ourselves. Maybe we even enjoyed too much. But, three boozy cocktails per person on an empty stomach was perhaps a bit ambitious. By the time we got to NEXT, we were totally wasted.
Three cocktails per person (for $65 USD each) is actually a pretty good deal. Some cocktails even cost up to $29 USD and these aren't just regular cocktails. My favorite one was called Jungle Bird. It was made with two rums, pineapple, and campari. It was served in a highball glass with a thick glass straw. It seemed pretty extra until I realized that the drink was inspired by bubble tea. There were "bubbles" filled with RUM. I swear I had at least two shots worth of rum with just those bubbles. The vibe here is pretty cool. It's definitely got an upscale aura but the service is pretty chill.
You don't really feel any pretentiousness here. The seats and tables are spaced far apart from each other so you don't feel cramped. It's a great place to take a date.
Anyway, I really enjoyed my visit. These cocktails are pricey but, if you know what to order, I'd say they're 100% worth the price. If Chicago's too far, you can go to The Office or The Aviary in New York City.
Aviary has a few interesting items on the menu. Since Steph and I we're waiting for our dinner reservation, we ordered a few small bites. The Black Truffle Explosion was cool. It was a single bite of Black Truffle, Romaine, and Parmesan. It was flavorful but unsatisfying. [$15 USD]
Steph also wanted to try the Kampachi Ceviche. Why not? It seems to go well with cocktails. The Aviary's cocktails came with Thai Green Curry, Coconut, and Heart of Palm.
This one was really good. It's a bit overpriced though. [$19 USD]
Complimentary Raspberry Ice Shots were also provided. It was a nice gesture!
Above, on the left, I got the Jab and Right Cross. It was made with Seville Orange, Meringue, Jamaican Rum, and Cherry Brandy. The top layer is made with allspice and a rum granita. [$19 USD]
Above, on the right, Steph got the 15¢, a Nail, & a Shell. This cocktail was herbal, floral, and super refreshing. It was prepared with Thyme, Absinthe, Elderflower, Rhubarb, and Gin. If I remember correctly, the ice was made with Elderflower so the taste of the cocktail changed over time as the ice melted. [$22 USD]
Next, Steph got the Cawberry Strobbler. This rich and fruity cocktail was made with Fig, Black Pepper, Cantaloupe, Strawberry, and Sherries. I thought it would taste heavier but it was actually quite light and well-rounded. [$24 USD]
I got the Jungle Bird. This was my favorite cocktail! It was inspired by bubble tea. The Jungle Bird was made with two rums, pineapple, and campari. It was actually a bit dark in the bar so I didn't notice the "bubbles" filled with straight up rum but that was my favorite part.
The Jungle Bird was crazy boozy though. After this drink, I was pretty wasted. [$29 USD]
Lastly, I got the Doppia Bevande. It contained cognac, oregano, milk punch, amaro, and cold brew coffee. The cocktail had an odd sense of clarity thanks to the milk punch. The flavors that you would think overpower the drink were actually quite subtle.
I sort of regret getting this one because I don't like mixing caffeine and alcohol. But, the Doppia Bevande is still intriguing. [$22 USD]
Steph's last drink was called (719)26-OATS. I have no idea why.
Anyway, her drink was boozy. It was made with sherry, bourbon, and oatmeal. The drink actually came in a big plastic bag filled with some rich oatmeal scents. You can see Steph enjoying her plastic bag in the picture below. [$23 USD]