Charlie Bird: A Fresh Vision of Italian Cuisine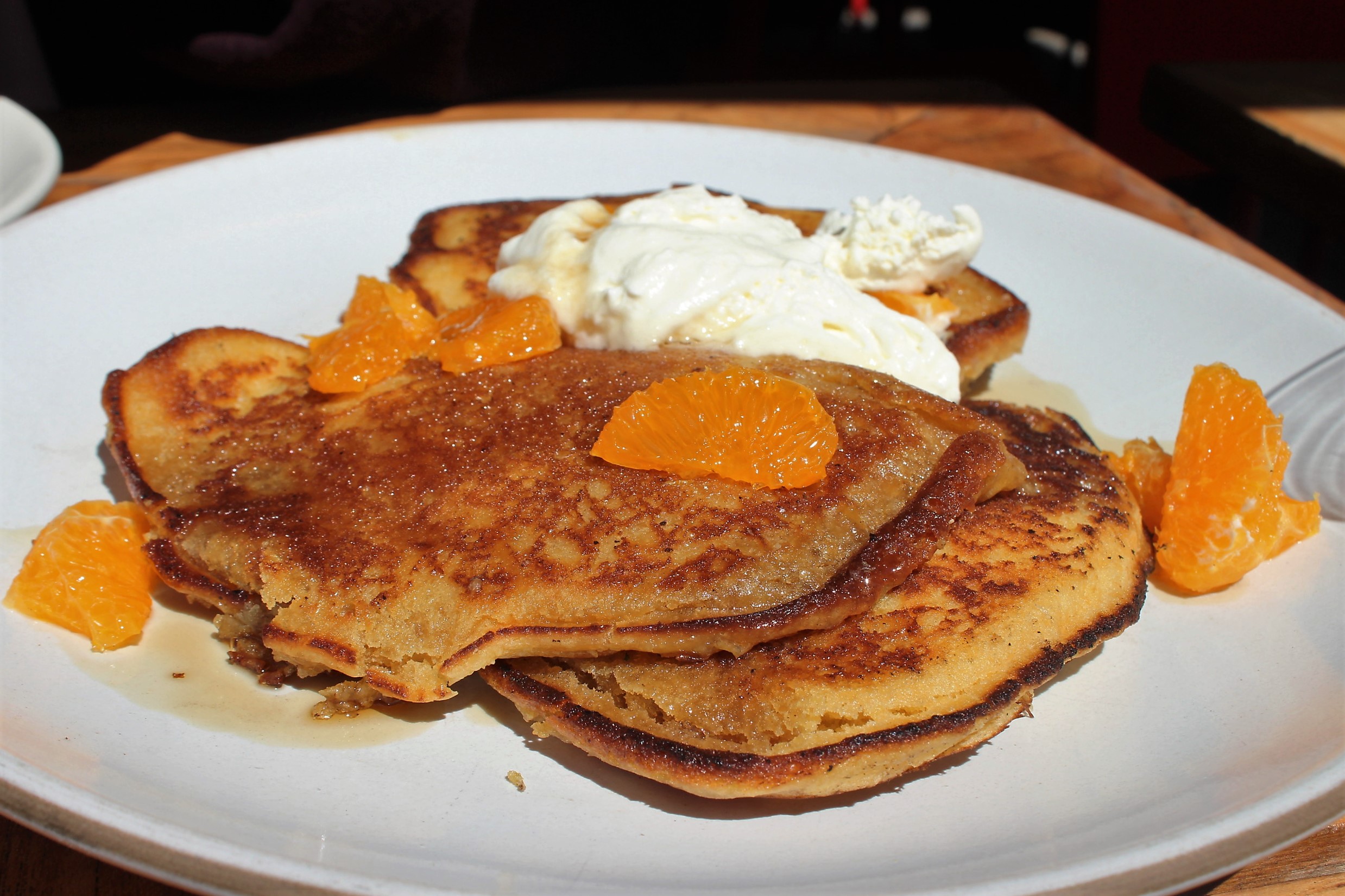 Hi Everyone! If you're hungry, get ready to be starving. This post is about Charlie Bird, a recommendation from one of my friends, Jason (Thanks, Jason). I came here with Aileen back in April and was decently pleased with the food we received. Also, the menu was respectably enticing. I wanted to try at least 10 of the things on the BRUNCH menu.
For those that know me, I don't even like brunch that much. At most places, all you get is a bunch of overpriced egg benedicts or boring pancakes. Maybe I like their brunch because it's more like a hybrid of lunch and brunch. Anyways, Charlie Bird is an Italian restaurant in the South Village. What attracts me most about Charlie Bird is their menu. It's not boring. Have you seen their drinks menu? I want it all. Their dinner menu? Even better. It's got stuff ranging from Fresh Spaghetti with Uni to Tripe Toast in "Lovely Style".
Important: The servings are a bit small so be prepared to order a lot of things to share.
Thanks for reading! :)
OK. Time to talk about the food I actually ate instead of the food I want to eat. We shared the Montauk Fluke Crudo. It was seasoned with lime, basil, and olio nuovo. Fluke is a white fish, lean in texture, and mild in flavor. It's more sweet and less fishy. It's really nice and refreshing, especially with the basil and lime. The olio nuovo is pretty cool. It's the first extra virgin olive oil batch each season.
Usually, olive oil is stored for a few months before being bottled so that the flavor has time to relax. You can notice from the picture above that the olio nuovo is a bit brighter and greener in color. The flavor is
robust and intensely pungent. You don't see this very often, which makes it fairly unique. Share this with your friends and immediately become the coolest kid in the group.
Aileen got the Quinoa Pancakes with Clementines and Pennsylvania Maple. This was pretty interesting. The pancakes had a very distinct taste. It felt a little more earthy and mild in flavor. It was still fluffy but it felt a bit more dense than regular pancakes. Most people think quinoa is a grain but it's really just a seed. It's often treated the same way a whole grain would be prepared though, which makes it misleading. Quinoa is also super healthy with tons of protein, fiber, iron, magnesium and no cholesterol or gluten.
FUN FACT: In the ancient times, the Incas considered quinoa to be a sacred plant, often depicted in religious ceremonies as offerings. These days, quinoa is still somewhat "sacred" among health conscious or gluten intolerant people. Regardless, I, neither health conscious or gluten intolerant, still enjoy eating this seed.
I got the Sweet Fennel Salsiccia. I saw a few pictures online and it looked absolutely divine. No lie though. When it came, I was a little upset. I was expecting a huge serving of meat but instead I received an underwhelming serving that could fit in the palm of my hand. That being said, size did not matter. The sausage was fantastic. Typical Italian sausage is usually made with pork and seasoned with fennel or anise. This seasoning gives the sausage a solid, herbaceous aroma with a slight licorice flavor.
FUN FACT AGAIN: Fennel helps with digestion and eliminates bad breath! So, if you're ever stuck on a farm in India (almost a quarter of the world's production comes from here) with no access to toothpaste, have some fennel. You're welcome. The sausage was pretty good though. It was a bit spicy and very flavorful. I could probably devour several of these. It came with some salad and croutons, which were drenched in pan drippings (the oil/juice that is leftover after cooking meat).