Yakitori Torishin Part 1: Serving Yakitori Blessed by Michelin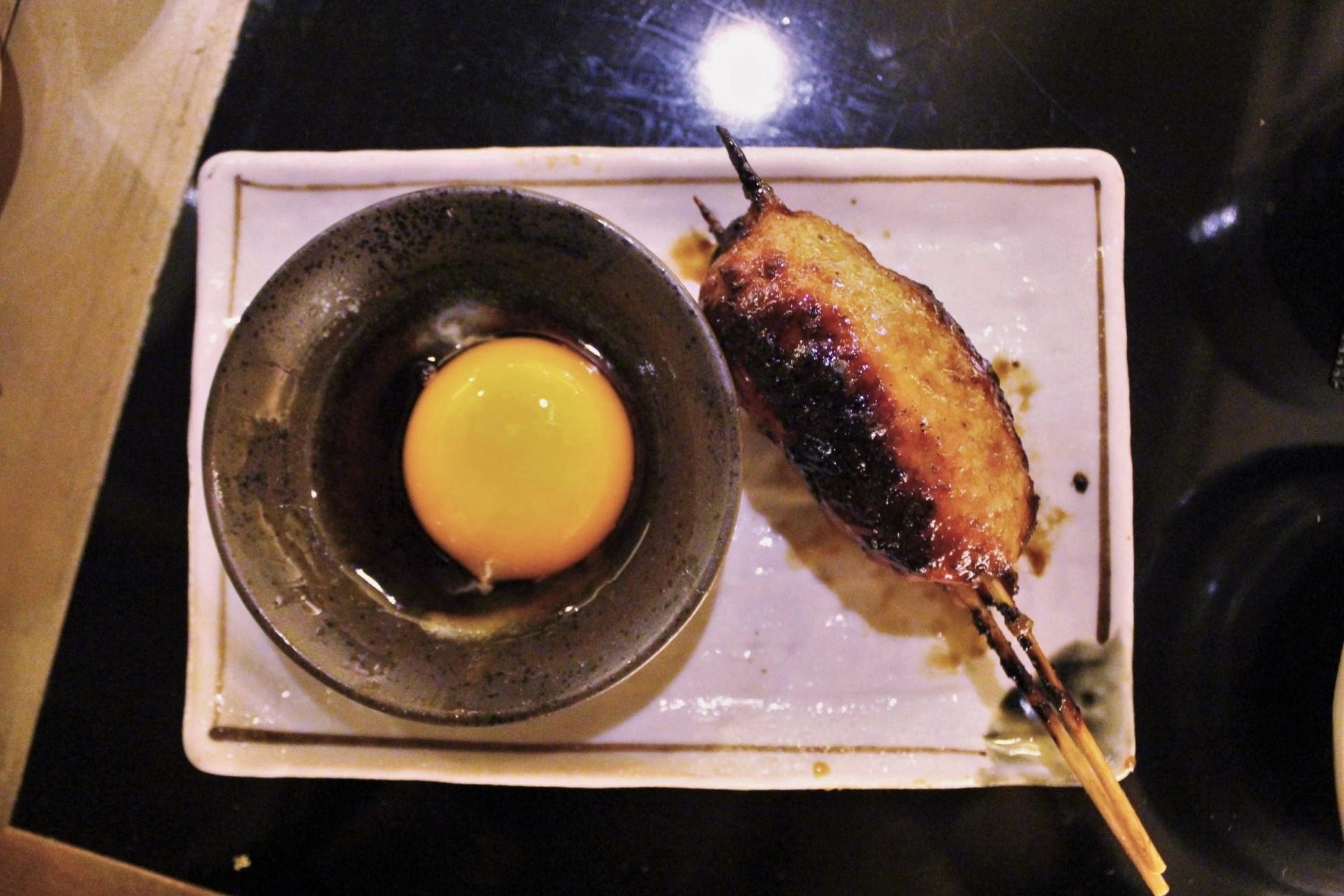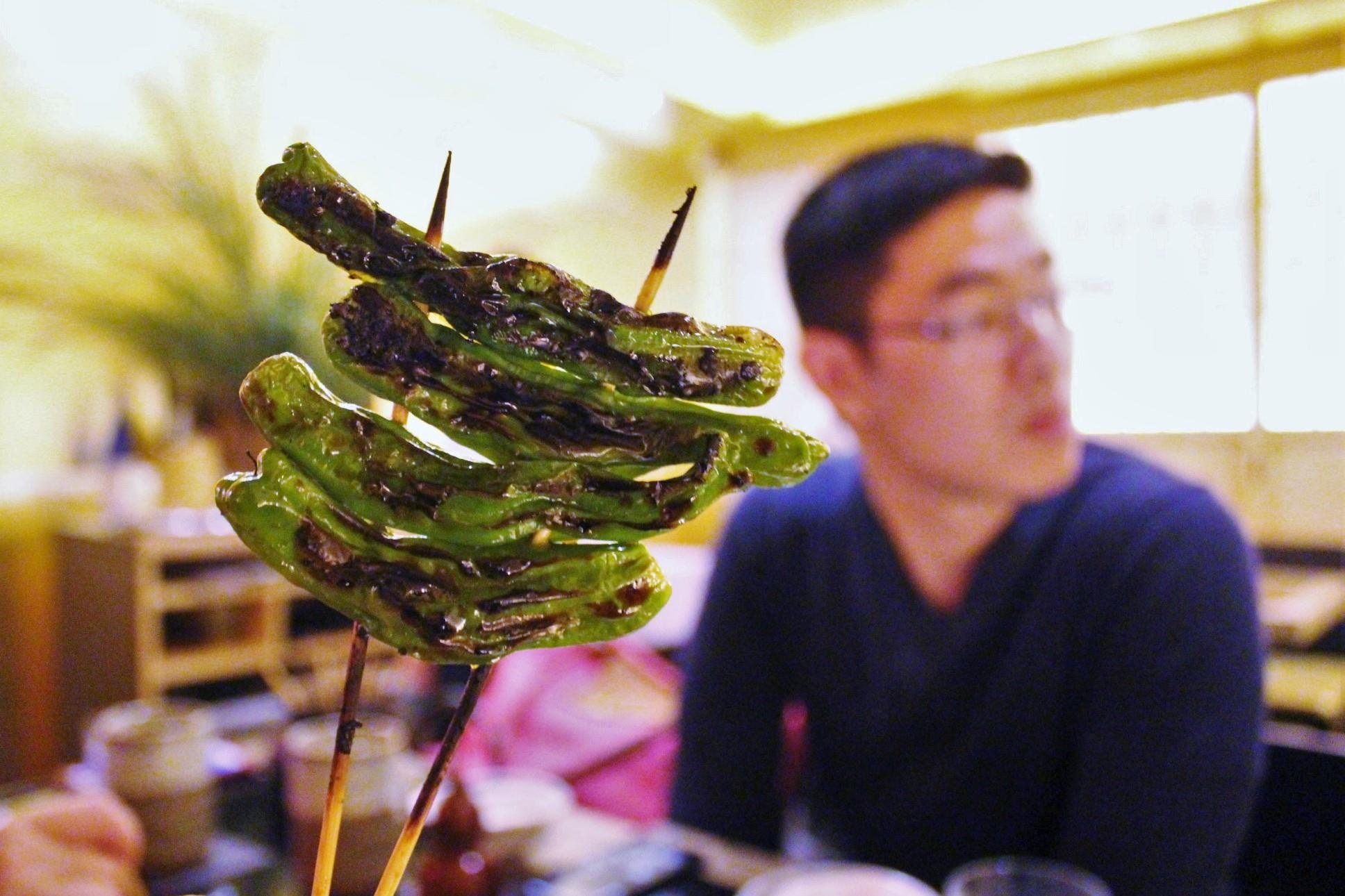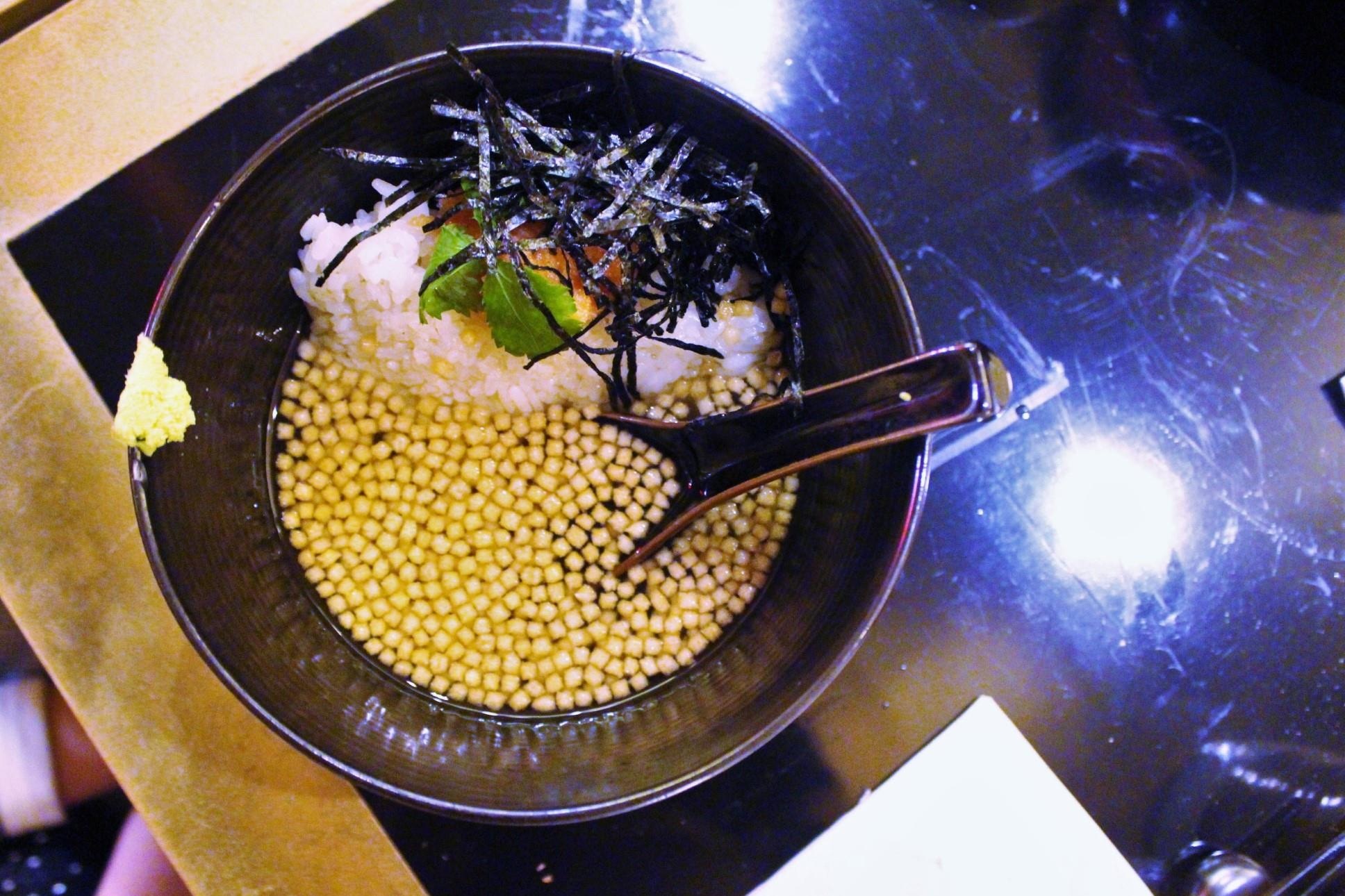 Hi Everyone! Today, we're talking about Torishin, a Japanese Yakitori spot owned by Chef Shu Ikeda. It is widely considered to serve some of the best and most authentic Yakitori in NYC. Since 2007, Torishin has been sharing high quality grilled meats, which has materialized into a prestigious Michelin star.
The preparation involves skewering the meat with bamboo sticks then grilling the meat over a charcoal fire. More specifically, Torishin uses a Kishu "Binchotan" charcoal that prevents the meat from drying out while also making the meat crispy on the outside. Delectable! Steph and I came here with her mom, Alex (brother), and Margaret (fiancé). Naturally, we ate a lot. Therefore, I will be splitting this post up into two separate posts so... look out for our next review :)
We got the Chef's Omakase Course (a set menu curated by the chef), which includes Japanese Pickles, Grated Daikon, some Seasonal Dishes, 6 Skewers of Meat, 2 Skewers of Vegetables, a Rice Dish, some soup, and a Dessert.
STORY TIME: Ever since I ate the yakitori at Yardbird in Hong Kong, my yakitori life has changed. I feel like the only other time I will have yakitori as good at the ones at Yardbird are the ones in Japan. Their yakitori made me want to learn how to make yakitori. That being said, I've got some pretty high expectations when it comes to yakitori.
Anyway, thanks for reading! If you want to read about the rest of the meal, check out Part 2.
Then, our first real appetizer came. It was Chicken Thigh topped with Moro Miso and Shiso Leaf along with Fava Beans and a piled concoction of Seaweed, Shungiku, Bonito Flakes, and Chicken Skin. The Moro Miso was apparently soy beans marinaded in sake and mirin, which explains its rich and full taste.
Having Shiso leaves throughout our meal was delightful. It's kind of like cilantro but without a strong edge and with slight hints of basil, fennel, and anise. All in all, the chicken thigh was a savory explosion of herbaceous and tangy flavors. It was nice because it was light enough to get our taste buds working but not heavy enough to subdue our appetites.
In addition to our omakase, we got the Broiled Sea Urchin with Garlic (shown above). It was very photogenic kind of like... me (jk). The bread could have been a lot better but the uni was good. The uni was marinaded in yuan sauce, which consists of soy sauce, sake, mirin, and citrus juice. The marinade infuses the uni with bold flavors.Then, the uni is broiled with garlic oil and topped with shiso and pink peppercorn. Unlike black peppercorn, pink peppercorn is lighter and less sharp in flavor. Adding pink peppercorn was a cool, subtle way of giving the uni a fruity and peppery twist.
Then, our yakitori started to come. Each stick came with 3-5 bites of meat, depending on how ravenous you were. First, we got the Chicken Breast wrapped in Shiso Leaf and topped with Plum Sauce (pictured above - left). It was surprisingly juicy but cooked throughout. The plum sauce was nice and simple. It was kind of sweet, sour, and tangy all at once. Nothing too fancy but I liked it that way.
Next, we got Chicken Gizzard with salt and pepper (pictured above - right). It was very tender, juicy, and chewy. Gizzard is a part of the chicken's digestive tract that helps the chicken breakdown its food. The texture is almost kind of crunchy. It's very good but don't eat too much of it. While it is high in protein, It's also high in cholesterol. 3.5 ounces will contain 23% more cholesterol than the recommended daily intake.
Next, we got the Pork Belly with Garlic Miso. The pork belly was ridiculous. I could have eaten 73 of these. It had the perfect balance between fat and meat. The outside was delicately charred as to provide a slight crunch with each bite. I loved the Garlic Miso! It not only gave the pork belly an earthy, spicy twist but it also helped bring out the smokey flavors of the meat.
We also got some buttered potatoes and an Asparagus and Crab Meat Egg Tofu thing but those were not as memorable as the Yakitori.