Balzem: Mediterranean Plates in a Rustic Nolita Spot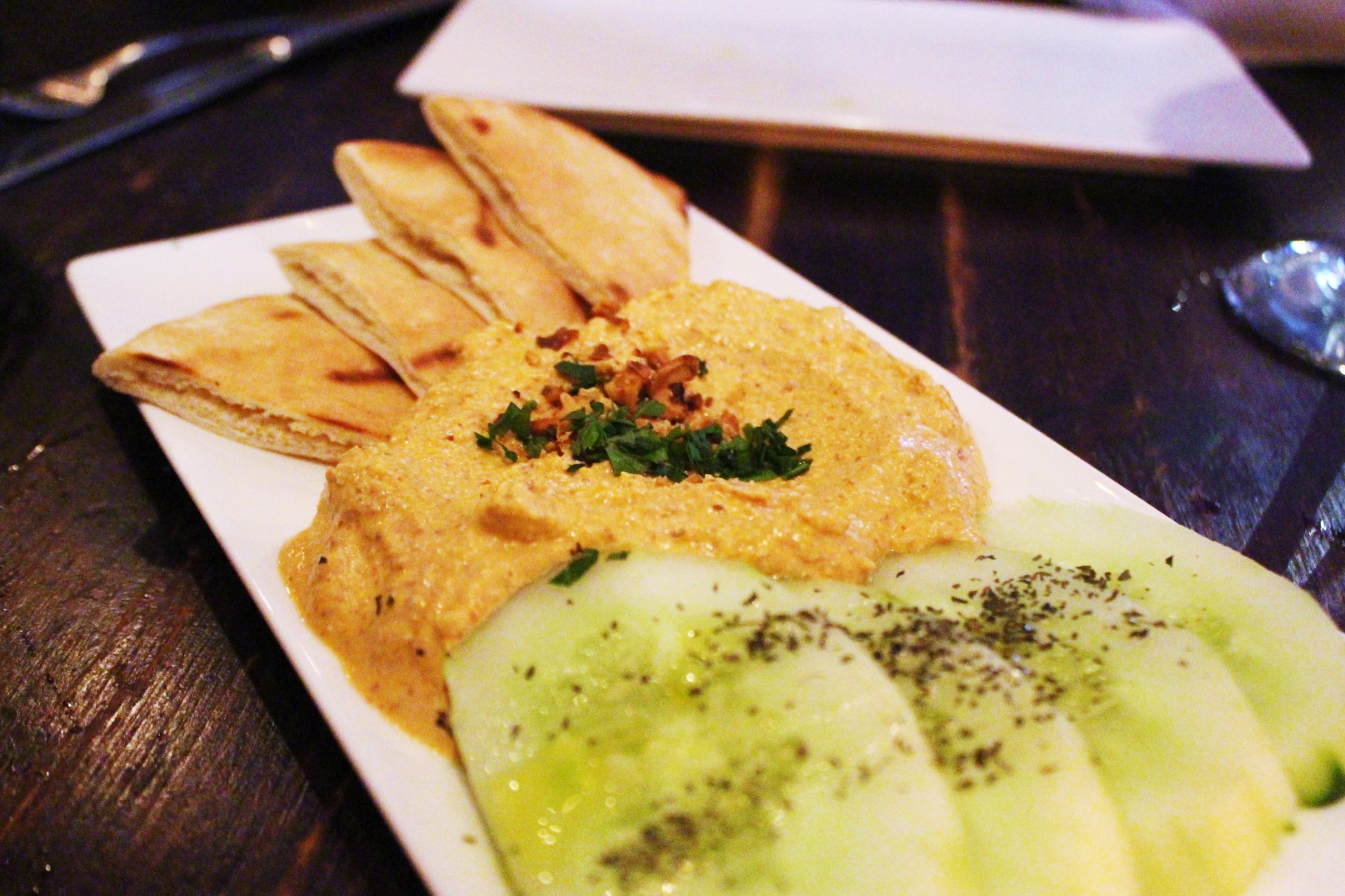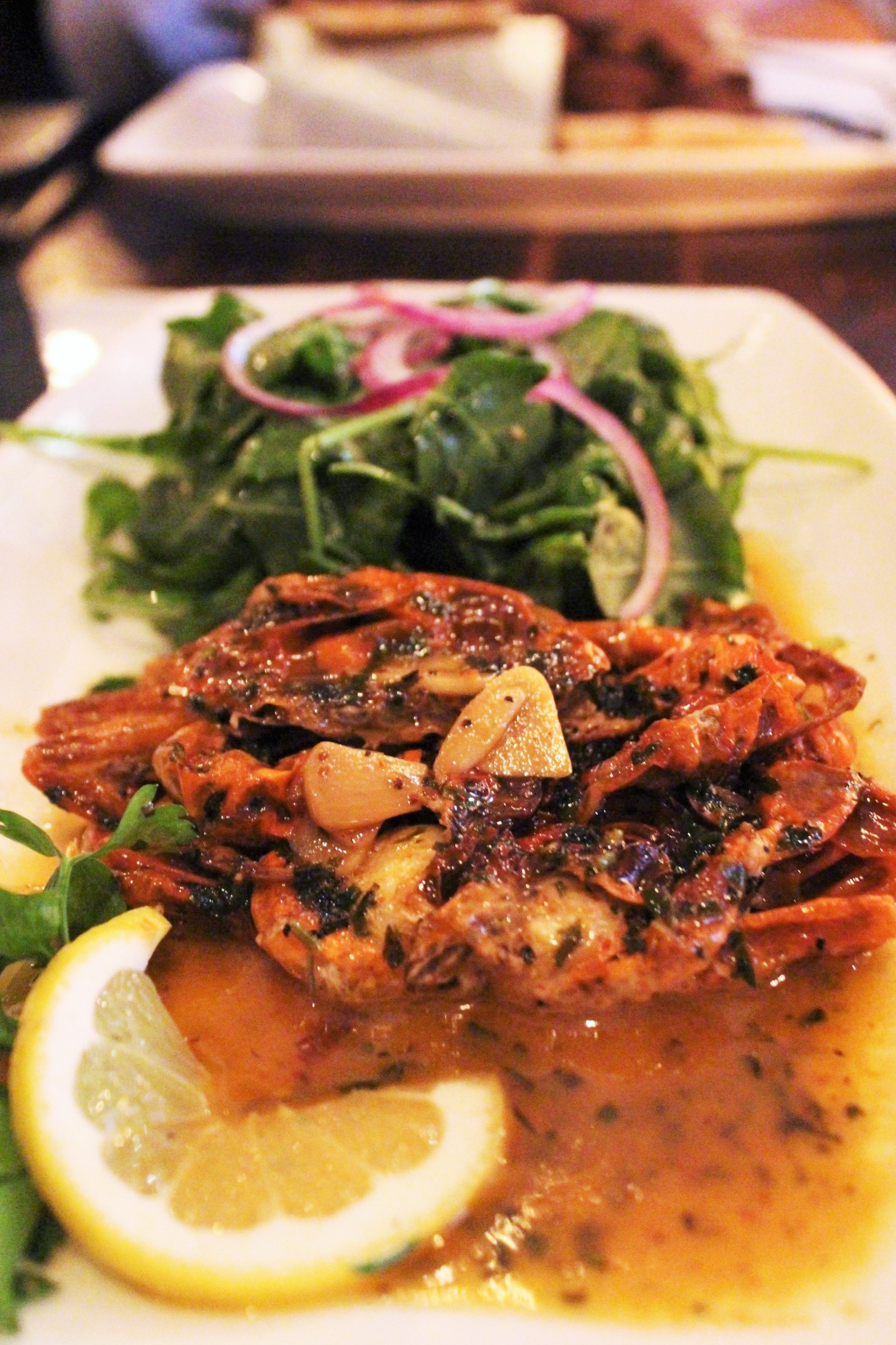 Hi!!! I took a short break from writing posts but here's a new review on Balzem in Nolita, NYC. If you're looking for a chill place to eat some small, good quality Mediterranean plates with a bottle of wine... or two... or three... Why stop there? In the wise words of Shia LaBeouf, "Don't let your dreams be dreams". Anyway, it's got a relaxed atmosphere with an outdoor-ish vibe. The windows open up so you get a lot of fresh air and light. When it gets later in the night, the setting mellows out with an ambiance of table candles illuminating the collection of wine bottles against the rustic brick wall backdrop.
To start, Steph and I got some Rose Sangria. Not bad. It was super refreshing and it put us in the mood to order more food than we could actually fit in our stomachs. On a side note, I want to learn how to make some really badass Sangria one day. That stuff is absolutely delightful. When I'm old, I want to just sit on a patio eating chicken wings and drinking sangria.
Anyway, I'll end the review here. Looking forward to coming back!
OK sorry. I'll stop getting distracted. First, we ordered a few appetizers, which were all very good. The Spicy Feta Dip didn't even stand a chance to our voraciousness.
Feta is a magical Greek cheese. It is definitely Greece's most famous cheese with at least 70% of the market share for cheese consumption in the nation. Traditional feta is made with goat's milk and sheep's milk. But, you will more commonly find feta made with goat and cow's milk. Depending on the region it was made, you'll get different tastes. Overall, the texture is soft and the taste is salty, nutty, and tangy.
Next, we got the Phyllo Rolls and the Manti. The Phyllo rolls were practically like cheese sticks but better and more... Mediterranean. Phyllo, or filo, is a thin, layered dough that is commonly used for making pastries.
Basically, they are made by stacking several thin sheets on top of each other and separating them with a brush of olive oil. After baking, they become fluffy and crisp. These Phyllo Rolls are stuffed with Feta and Parsley. This is what love is built on: Cheese and Dough. You may recognize its not-so-distant cousin... Pizza. And, we all know that Pizza was sent down from the heavens.
Next, we got the Manti. It was pretty interesting. Manti is a Turkish dumpling that is usually made with a spiced meat mixture of lamb or beef. Balzem's Manti (see below) was made with Beef, Yogurt, Butter, and Dry Herbs. The result was a creamy mixture of meaty, yogurty, herby goodness. And, yes, I know that two out of three of those adjectives are not real. It was also bathing in a little pool of hot sauce that seemed to resemble olive oil. I liked it a lot. Would definitely order this one again.
For our entrees, I got the Grilled Ribeye Brochettes with an Herb Dip and a Yogurt Dip. My beef skewers were cooked very well since they were still juicy and evenly cooked throughout.
Steph got the Soft Shell Crab with Butter, Wine, and Arugula. The Soft Shell Crab was good but we were way too full to finish all the food. We went too hard on the appetizers.