ABaC: A Playful Approach to Fine Dining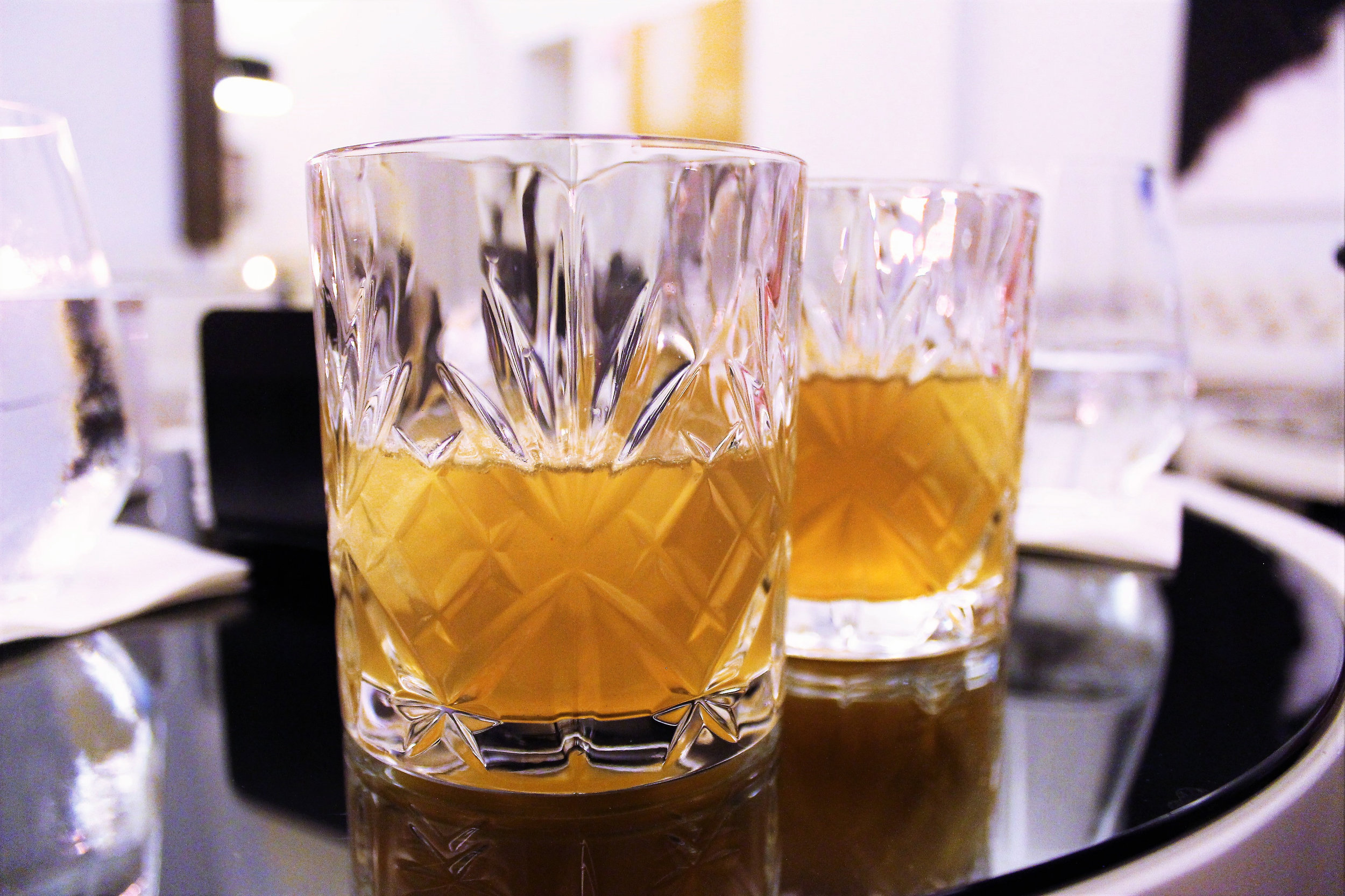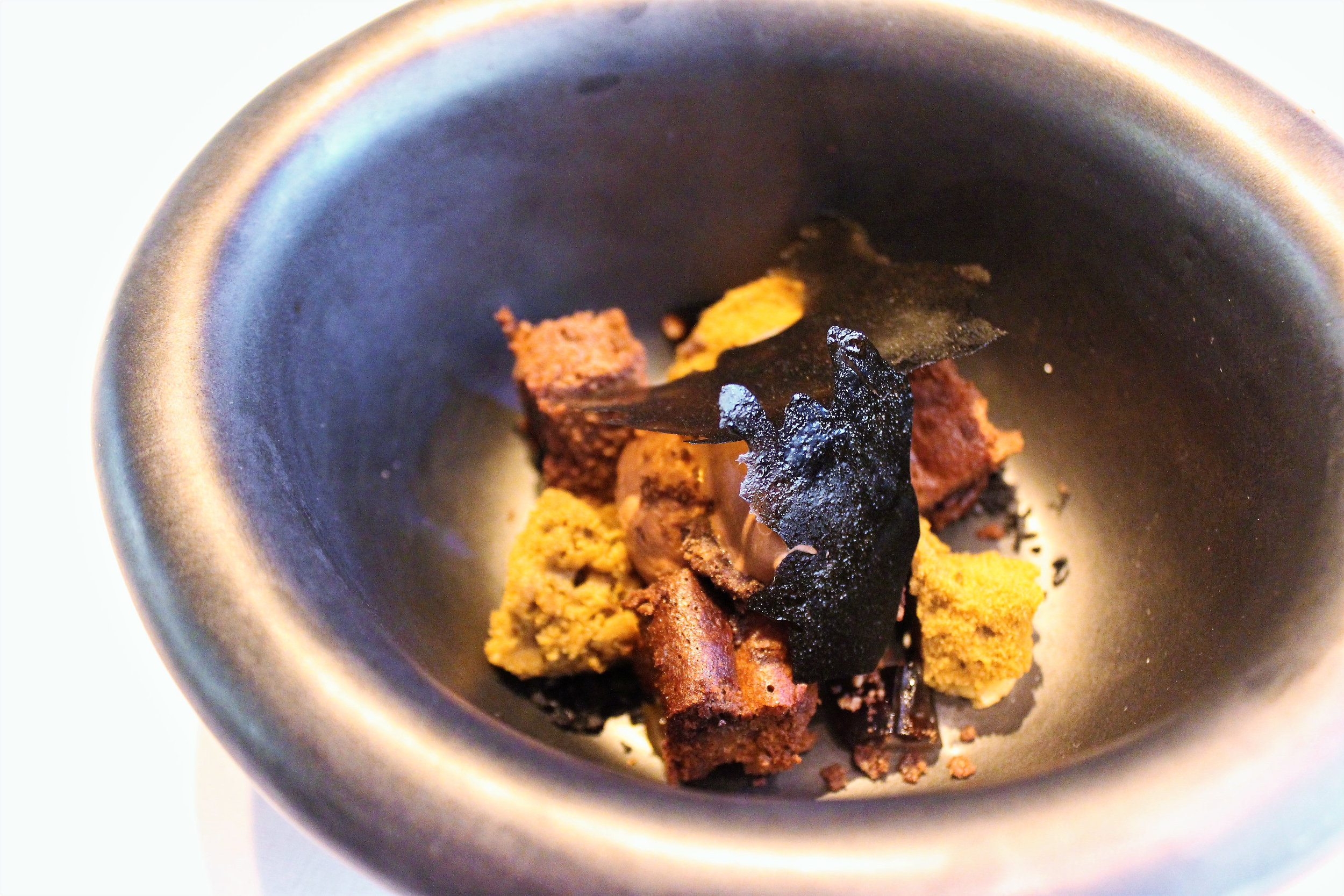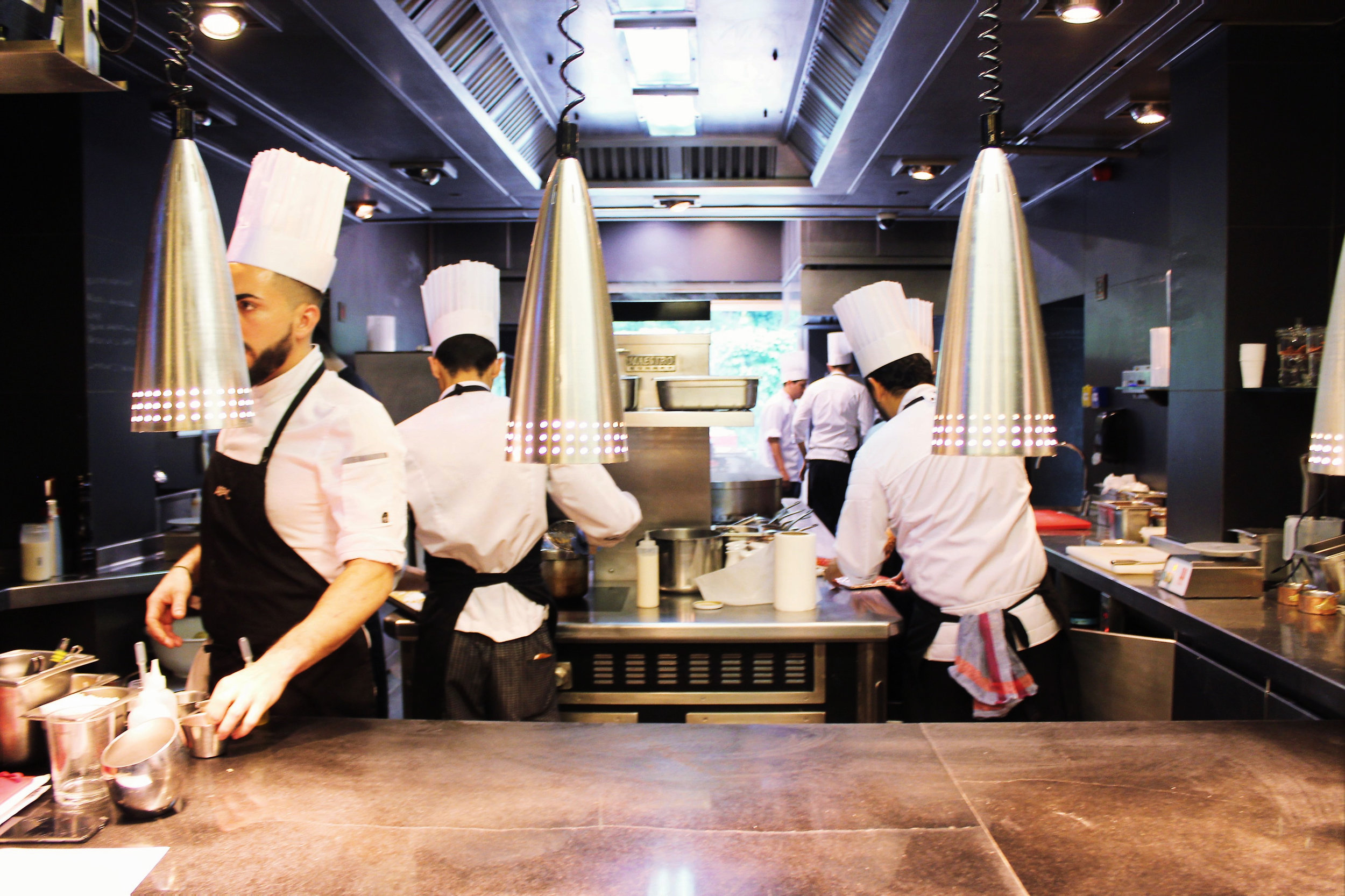 Dining at ABaC was impressive, to say the least. From the time of our visit, ABaC has since been awarded three Michelin stars for its unique and youthful approach to fine dining and modern European cuisine. ABaC has been in operation for almost 20 years. At the helm of it all, Chef Jordi Cruz guides this establishment's culinary vision to new levels. Notably, he was the youngest chef in Spain and the second youngest in the world to receive a Michelin star.
Upon arriving, guests are entertained with some amuse-bouche that may include items like Bloody Mary on the Rocks or a bite-sized profiterole of Lime Cactus, Tequila, and Green Leaves. Then, guests are guided to the dining area through the kitchen. Just before leaving, you might be fortunate to enjoy a snack of Galician Salmon, Cured Egg Yolk, Trout Eggs, Soya Butter in a Nori Taco.
After the kitchen, the main dining area is expansive and can comfortably fit around 60 patrons. All tables are spaced out appropriately such that conversations at surrounding tables are blurred to a gentle murmur. The atmosphere is calm and pleasant, ideal for a blissful meal.
Overall, I'd love to come back to ABaC. For those visiting for the first time, try to anticipate a slower pacing of dishes here. For 15 courses, Steph and I were here for about three hours. Regardless, it was a really awesome three hours!
When we arrived, we were guided to a lounge area where we had a few small bites and drinks. Here, we have a waiter making some Bloody Mary on the Rocks.
The Bloody Mary was made with tomato juice that has been concentrated and filtered several times. The resulting liquid is crisp, refreshing, and pristine. The ice cubes are made with the same filtered tomato juice to prevent the drink from being diluted.
With the tomato juice, ABaC also added some vodka, lime, tabasco, celery salt, and pepper. I don't like typical bloody mary drinks but this one was perfect.
This Mini Oyster with Frozen Lemon Zest was nice. The Frozen Lemon Zest was cool because it was presented on a real lemon rind but the lemon itself was replaced with a frozen treat.
Here, we have the Blood Mary Macaron on the left. It had Bloody Mary ice cream on the inside. It was refreshing but a bit odd.
On the right, we had these little puffs of Lime Cactus, Tequila, and Green Leaves. This is my type of amuse-bouche!
After the snacks at the lounge, we were guided to the restaurant through the kitchen. We even got to see Chef Jordi Cruz!
Before leaving the kitchen, we were offered a snack of Galician Salmon and Cured Egg Yolk, Trout Eggs, Soya Butter, Nori Textures. It basically came in a little seaweed taco. At first, the taste is a bit standard because of the usual trout eggs and salmon combination but it eventually transcended into the perfect amalgamation of crispy, creamy, and fishy flavors. The nori seaweed was delightful.
The Calamari was nice but not a hit. It came with a creamy sauce made with squid. The squid tartare could have been more firm but that's okay. It went well with those little fried bits that gave this dish a little more texture.
The Carbonara Pine Nuts came with Parmesan Egg White, Rooster Crest, White Truffle. It probably smelled better than it tasted but that's alright.
These clams were VERY good. It had a strong, concentrated clam flavor. It wasn't overwhelming and it was quite clean tasting actually. It reminded me of the clambake from Eleven Madison Park.
ABaC's clams came with a white asparagus foam and gruyère sauce.
THIS was one of the best representations of foie gras I've ever had. This Foie Gras Taco was made with shaved foie gras and a taco shell of sweet corn.
The foie gras was cold, airy, fluffy, rich, buttery, and went well with the sweetness of the taco shell. The textures of the foie gras made it insanely enjoyable. When I have foie gras terrine, I don't love having a chunk of it at once. Even if you take a smaller slice of foie gras, it's just too dense! This shaved foie gras solved my first world problems and eliminated that semi-unpleasant portioning issue.
ABaC creates the Infused Prawn Bouillabaisse at your table. Within 10 minutes, it provides a delicious, seafood aroma for a premium sensory experience.
The Infused Prawn Bouillabaisse was packed with flavor. As you can see, there's actually not a lot of broth. The prawn was tender and juicy just the way I like it. The broth was flavored with orange, anise, and saffron.
The ABaC Chinese Bread came with Fried Brioche, Grilled Eel, Beech Smoke, and Wasabi. Thanks to the beech smoke, it smelled a lot like incense. The aroma lingered long enough for us to enjoy this little one.
The Grilled Monkfish was good. It was dressed with stewed and fermented garlic, almond cream, and frothed picada (a garlicky, nutty paste).
Presentation was 10/10 though!
Above, you'll see ABaC's cured, dried, and roasted suckling lamb with garlic compote, roasted aubergines, pine shoots, and caramelized jus.
The meat of the lamb had shrunk significantly. Given that this was a suckling lamb, it seemed like the meat was extra diminished. But, the flavor did not weaken.
Finally, it was dessert time. The "Fragile Crate" arrived at our table in what looked like a wooden shipping box. When they lifted the crate, the contents looked broken as if it were a sarcastic joke targeted towards shipping companies.
This dessert was actually addicting. It was so alluring because I honestly didn't know what flavors I was tasting. At the end, we found out it was flavored with chamomile, milk, biscuit rolls, and spicy citrus.
The second of the desserts was the Chaplin. It came with a one-page story that explained the meaning behind this dish.
The Chaplin contained different types of chocolate and licorice. It was topped with a touch of beer.
The Fossilized Red Fruit Tart looked just like fancy dippin' dots. But, this brought me straight back to my childhood when I would consume sick amounts of dippin' dots. In this dish, the flavors were of Vanilla Butter Chantilly Cream, Caramel, Oranges, Roses.
The desserts were quite refreshing. Not going to lie but the pace of the meal was quite slow. Steph was falling asleep at one point (I have a video!). When the dessert arrived, it was a pleasant surprise. These little bite-sized treats woke us up a bit, especially this Raspberry Sorbet "Lipstick".
Check out the photos below for more of the "Sweet Pumpkin" desserts. I don't think any of the desserts actually had pumpkin in it but the structure that it arrived in was shaped like metallic pumpkin plant.