ELDiset: A Star in El Born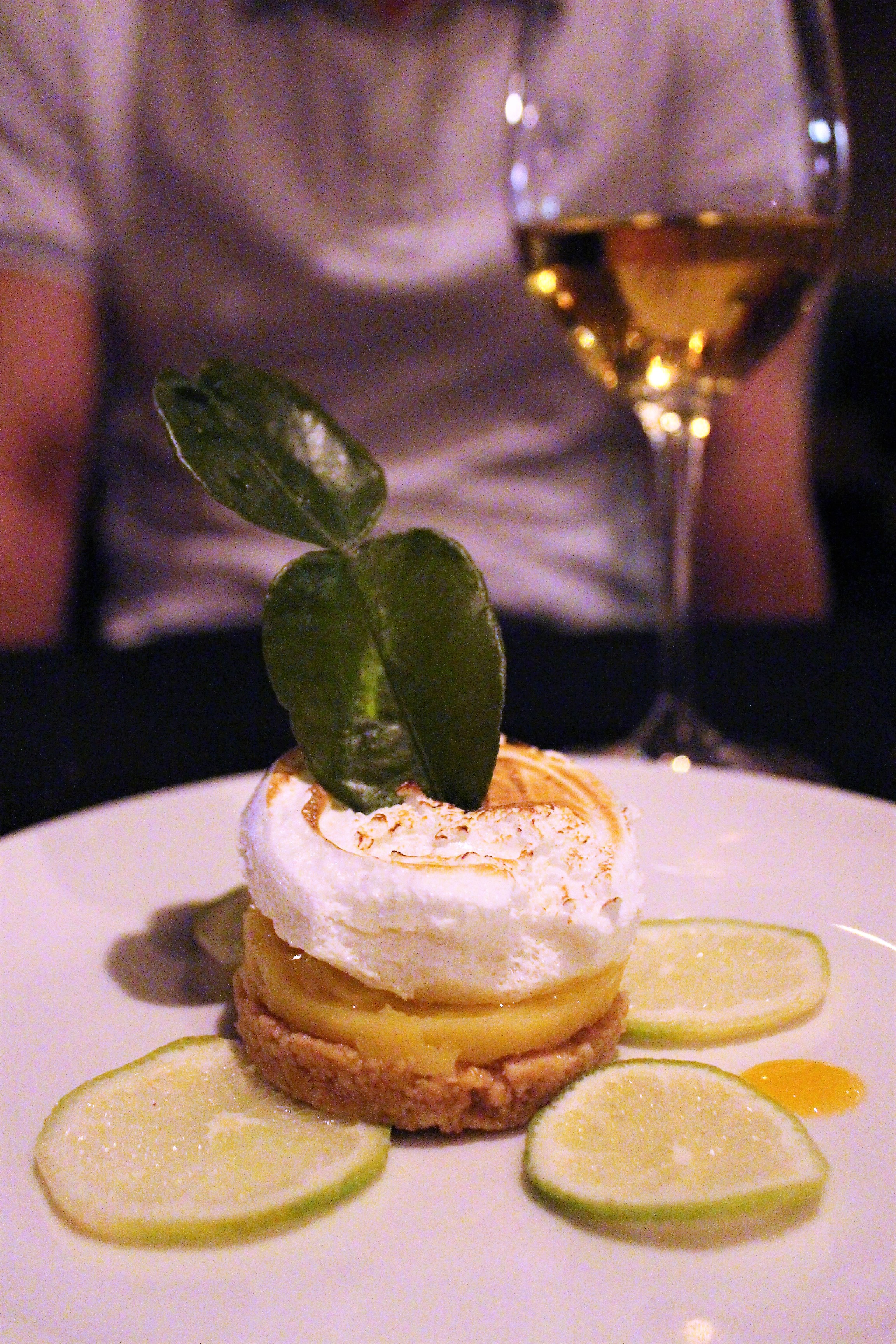 Just after our cocktails at Pax 49, Steph and I had dinner reservations at ELDiset, a tapas bar located in the heart of the El Born neighborhood of Barcelona. They specialize in Glassbread Torradas. These torradas are open-faced sandwiches with a variety of different toppings.To be exact, they have 17 unique torradas. Whether you're looking for something sweet, savory, meaty, or vegetal, you'll find the right one to satisfy your craving.
ELDiset is perfect for a date night or an evening with friends. The restaurant has a trendy vibe with dim lighting. It seems even darker given that the walls, furniture, and table setting are either dark brown or black. The ambiance is still quite good though. It gets busy after 9pm so go before then if you don't have a reservation.
They have a good selection of about 20 wines, most of which are available by the glass. Most of the wines are quite cheap but they are very drinkable. All torradas are 6.9 Euros and come with two generous servings. In addition to the torradas, there are a couple plates available for sharing. But, since ELDiset's specialty is their torradas, I'd recommend getting 3-4 different orders to split between two people.
Overall, I'm confident in their quality and authenticity. The next time I'm in Barcelona, I'd think about stopping by for a torrada or two with some wine then hop over to another restaurant or bar where I can sample more food!
Here's a look at the dining room of Eldiset in Barcelona. It's a bit dark but it's not too bad. It has a very trendy atmosphere and there aren't a lot of tourists here.
They have a ton of wines by the glass. Here's my Les Argiles D'orto from 2014. It's a cheap white wine but still very drinkable. [3.9 Euros]
Steph NEEDS to order Guacamole every time she sees it. It's a blessing and a curse. This appetizer came with Guacamole seasoned with Coriander, and Mild Chili Pepper. Additionally, it came with some Parmesan Torradas. [6.9 Euros]
On the other hand, I almost always need to order Ibérico de Bellota whenever I see it because it's so hard to find in the US. The meat was very lean and bright red in color. I usually prefer my cuts with a little more fat but the flavor was good on this one. It was also a sizable portion. [16.2 Euros]
The Ibérico de Bellota came with some Toasted Bread with Tomato (Pan Con Tomate). [Complimentary]
This torrada came with Sauteed Spinach, Artichoke Hearts, Sun-dried Tomatoes, and Toasted Almonds. Each order comes with two torradas. All the torradas we got were overflowing with ingredients. I like that. I don't mind when all the ingredients fall apart when I bite into it. It's kind of messy but kind of fun.
This torrada was really good. I had to eat it with smaller bites because the spinach and artichokes can be a bit dense. The toasted almonds were delightful. [6.9 Euros]
This torrada had Grilled Aubergine, Mozzarella, and Caramelized Onions with Basil Vinaigrette. The Basil Vinaigrette was my favorite part. I liked that it was easy to eat and the grilled aubergine (eggplant) was super juicy. [6.9 Euros]
OH MAN. This Spicy Sausage, Goat Cheese, and Honey Torrada made me wish I ordered more savory ones. It's great that each order came with two pieces but they were quite large so we couldn't really eat more than torradas each.
The goat cheese and honey combination was golden. [6.9 Euros]
To be honest, I can't even remember what this Cheesecake with Mango tasted like. But, I'm sure it was good. I didn't have anything bad during this meal. [5.5 Euros]
At the end of our meal, we got a shot of Crema d'Arros. It's a creamy liqueur made with rice. As you can see, the color is white (like rice), bright, creamy, and dense. It has great aromatics and the flavor is subtle but long.
This was a great way end to the meal.