Little Donkey: Boundless Flavors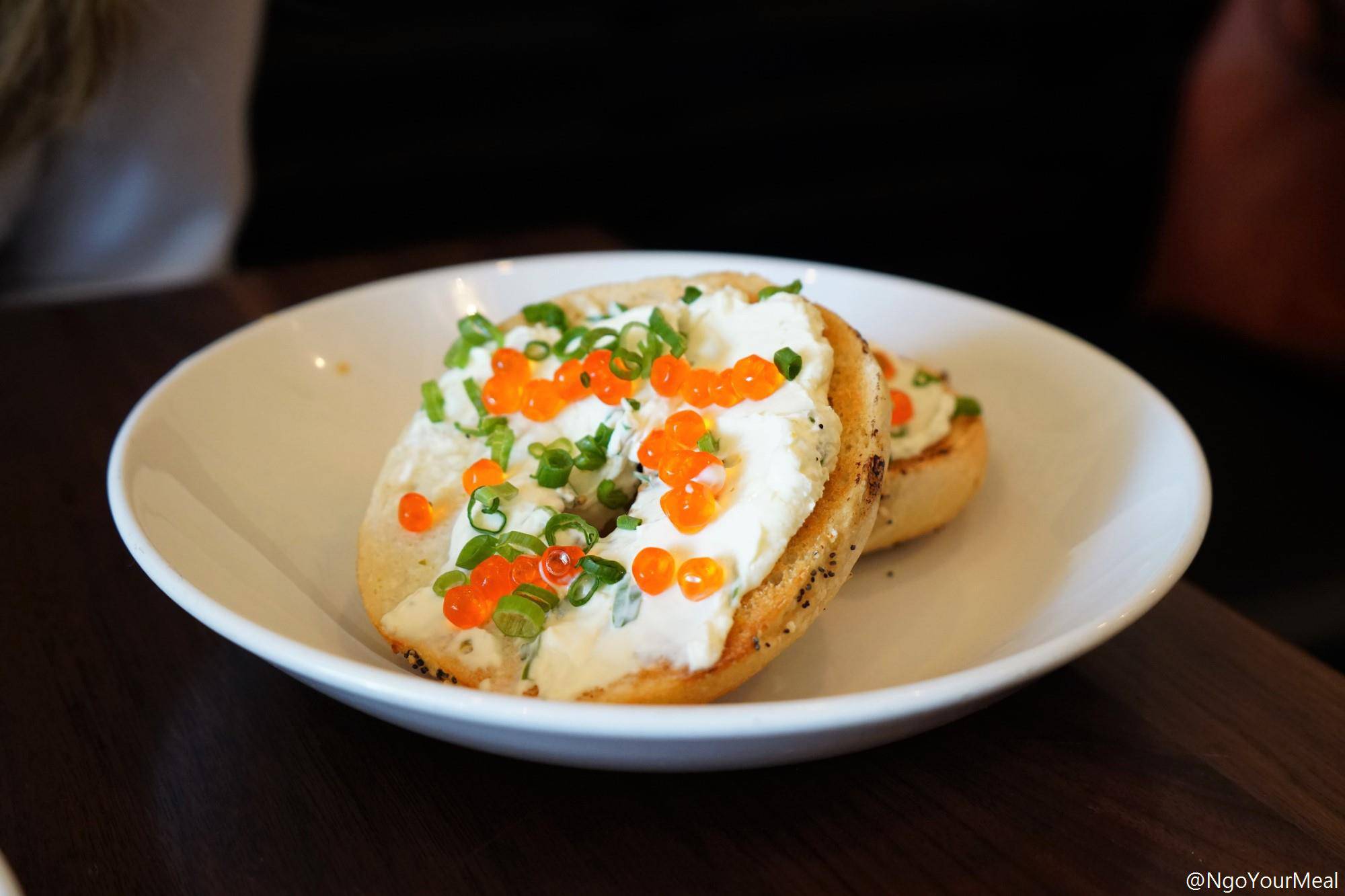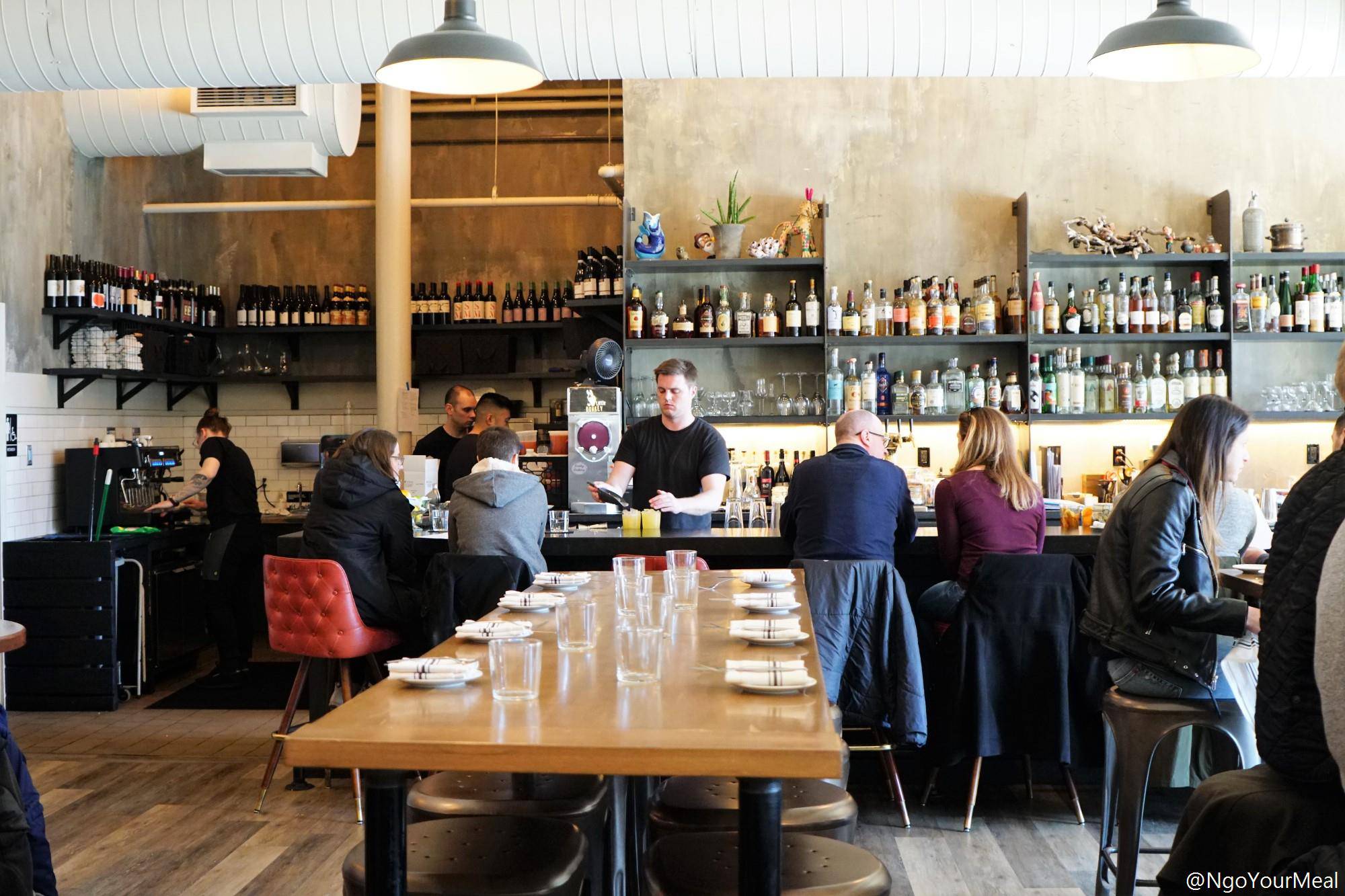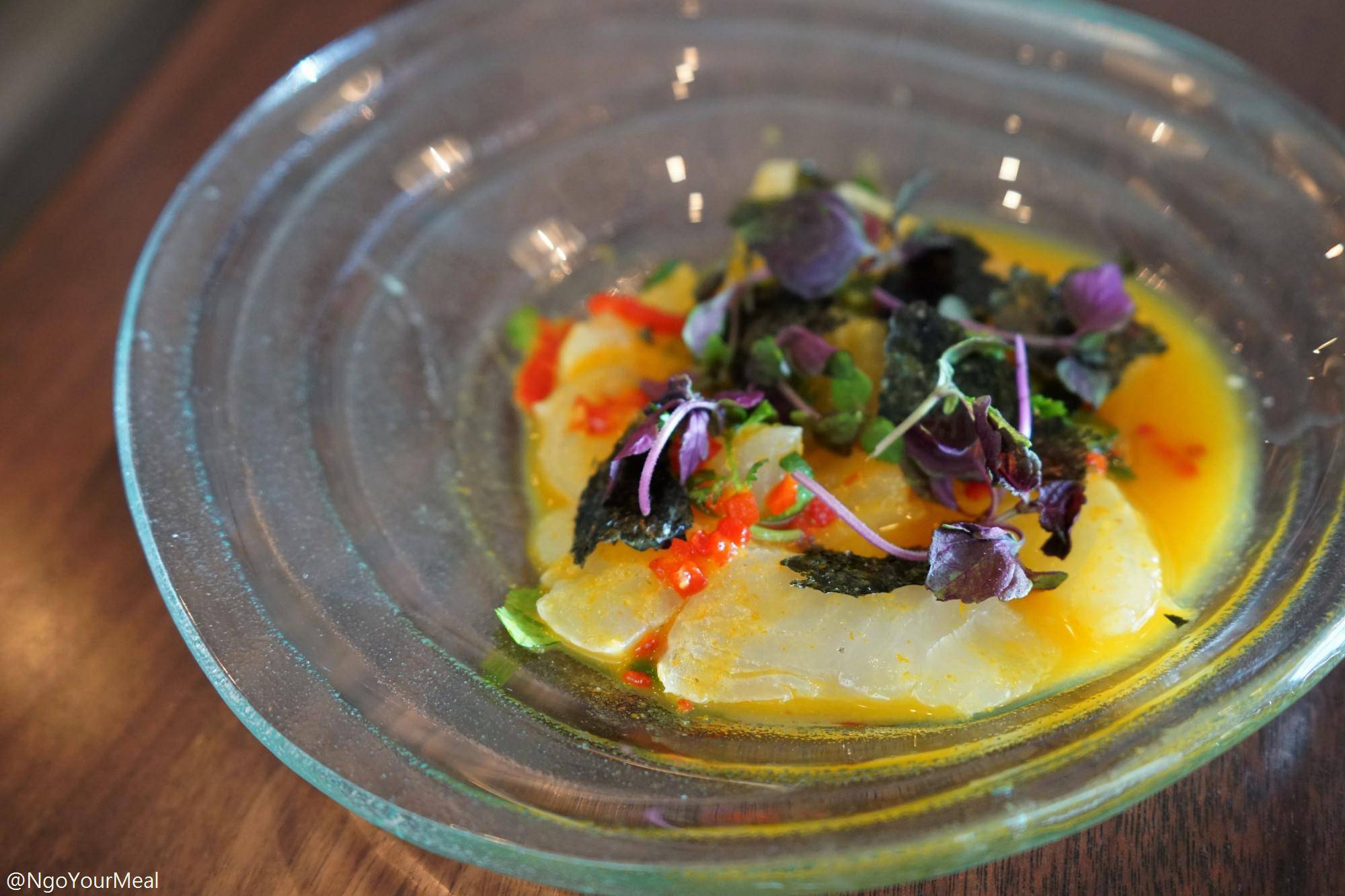 In the heart of Boston's Cambridge, James Beard Award veterans, Ken Oringer and Jamie Bissonnette, present an evolving menu showcasing flavors from around the globe. This casual yet trendy spot is among several other notable establishments owned by Oringer and Bissonnette. Some of their other restaurants include Uni, Toro, and Coppa.
The restaurant is actually quite spacious. It seats over 90 people in addition to the bar seating and communal high-tops. This no-frills joint is casual with a light, upbeat atmosphere.
Most of Little Donkey's menu is meant to be shared tapas style so order a bunch of things to share with friends. They serve a variety of different items but they have a commendable seafood selection. Steph and I went for brunch and ordered some of their raw seafood options including the Fluke Ceviche and the Ikura. I highly recommend the Ikura as it comes with maple butter and corn bread.
One day, I dream about having their Donkey Platter [$135 USD] which is their grand Plateau de fruits de mer. With three levels, it comes with uni, king crab, ikura, snow crab, scallops, shrimps, tuna, razor clams, raw oysters, and clams. To pair, I'll get one of their creative cocktails, maybe the Yellow Daisy (Arette tequila, Xicaru Mezcal, Aji Amarillo, and Luxardo Bitter Blanco).
Even though the servings are quite small, the quality of the ingredients is fine and the execution is impressive. Overall, I can't wait to go back.
As you can see, the dining area is awesome. There's almost too much natural light because the building across the street reflects the sun straight into your eyes but there's nothing that could really be done about that.
Let's start with my favorite dish. The Ikura was everything I dreamed about and more. It was laid carefully on top of some moist corn bread and brushed with a little bit of maple butter. It was briny, rich, and substantial all at once.
Apparently, this dish also had kosho, which is a Japanese condiment made with chili peppers and citrus. I didn't taste any of it so that was a little disappointing but it was still my top choice at Little Donkey. [$16 USD]
Our next favorite was definitely the Bagel & Shmear. Coming from New York, we've got pretty high standards when it comes to bagels. This one was fantastic.
This Everything Bagel was topped with Salmon Roe, and Yuzukosho Cream Cheese. Again, I kind of wish we got more of a kick out of the yuzukosho but it was still really good. I could seriously have this every morning before work and it would make my morning every single day. [$8 USD]
The Breakfast Salad was alright. We just needed a little bit of vegetables because we had a late night. This one came with Shaved Fennel, Crunchy Veggies, Sumac, Baby Kale, and Cauliflower. [$9 USD]
Finally, the Fluke Ceviche was pretty good. In terms of freshness, we could tell we were eating good quality fish. But, in terms of sizing, this dish was TINY. There were only about 4-5 pieces of fluke in there.
The aji amarillo was an ideal wake up call. This South American chili pepper has a decent amount of heat. The fluke was topped with a little bit of nori (seaweed). [$14 USD]
For Steph's main course, she got the Pickle Brined Fried Chicken Sandwich. If you get this dish, you have the choice of getting it "Hot and Messy". In other words, it will come with a generous plop of Gochujang sauce, a savory, sweet, and spicy fermented Korean chili sauce.
The chicken was very good. The brine helped keep all the moisture in. The sandwich also comes with Green Papaya Avocado Ranch and Jalapeño. All in all, it is quite messy as you eat it... unless you're a professional eater like Steph.
This sandwich actually reminds me of the Fuku fried chicken sandwiches in New York. But, I have to say that Little Donkey's is a little bit more interesting. The chicken was also a lot juicier. [$12 USD]
I got the Porchetta based on the waiter's recommendation. It was pretty good but there were some parts of the pork that were dried out. What is porchetta? It's a savory and fatty pork roast with origins in Italy. The traditional version will include all the fattiest parts of the pork (e.g. liver, pork belly, pork loin, etc.), which is then stuffed back into the pig's carcass with a variety of ingredients like garlic, fennel, rosemary, etc.
Little Donkey's porchetta was topped with Aged Provolone, Broccoli Rabe, Calabrian Chile, and Sunny Egg. The fatty and crispy bits of pork tasted amazing with all that flowing yolk. [$14 USD]
And, finally, here we are enjoying our meal!