Myers & Chang: Fusion Done Right in Boston's South End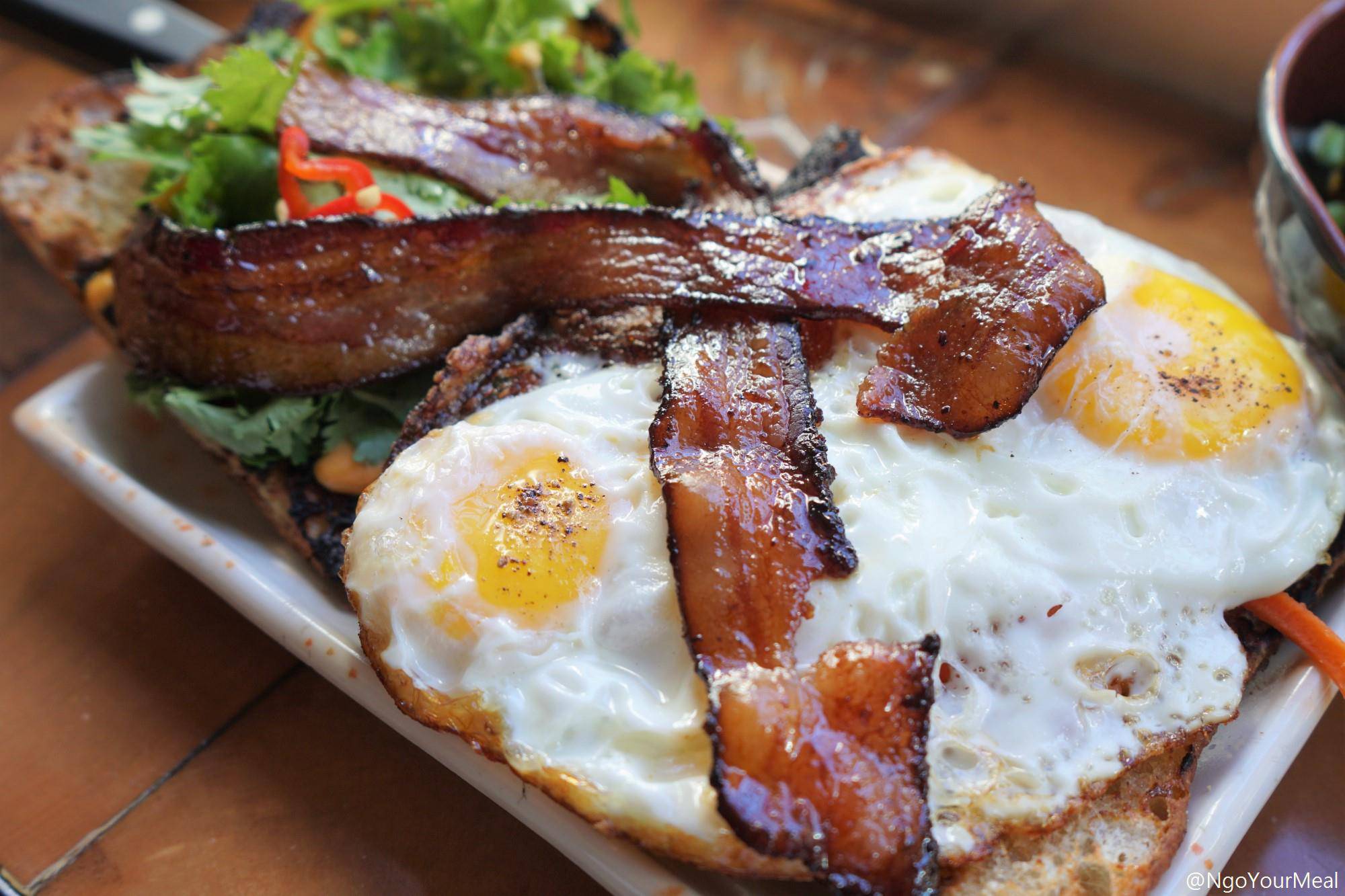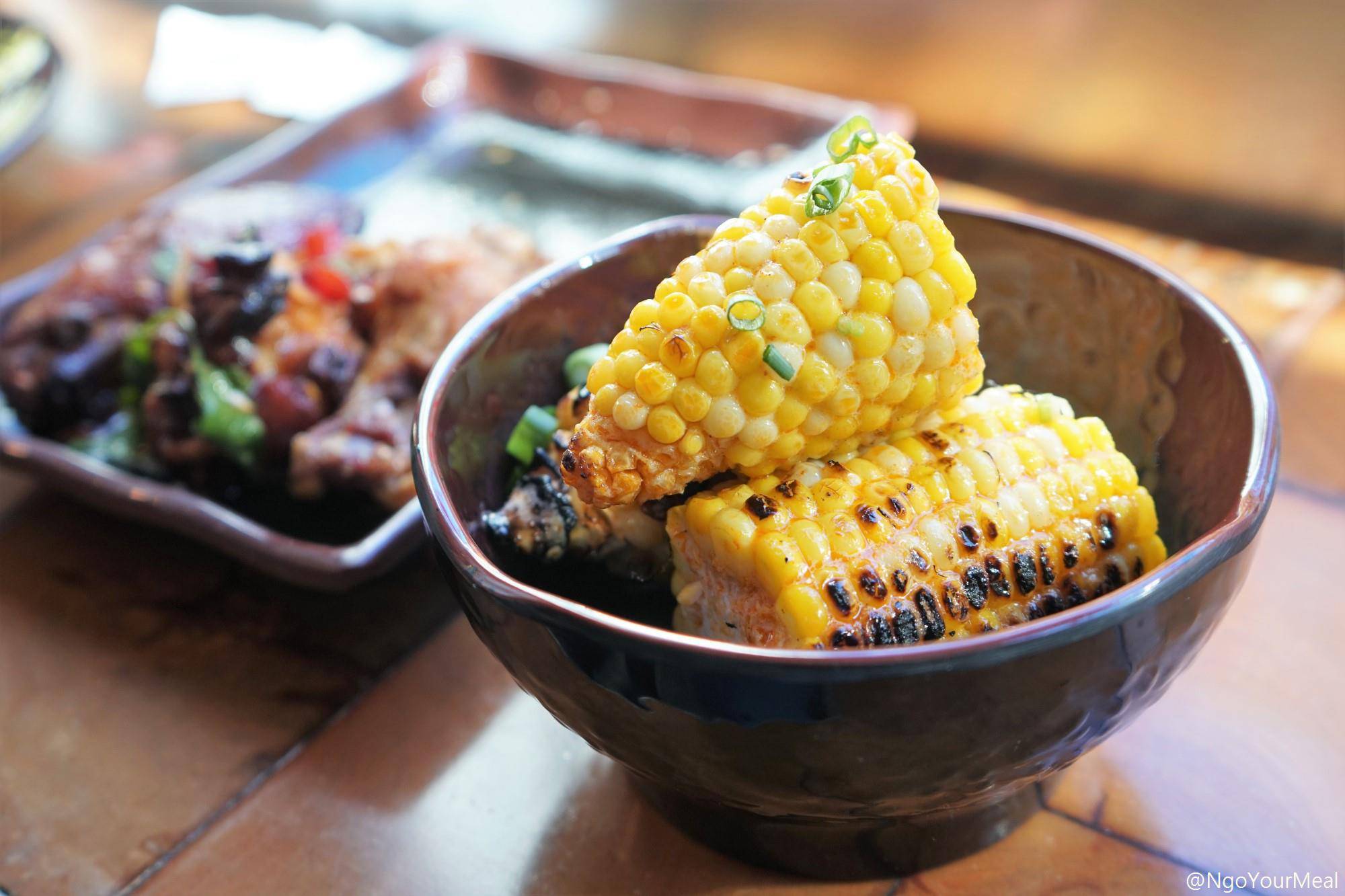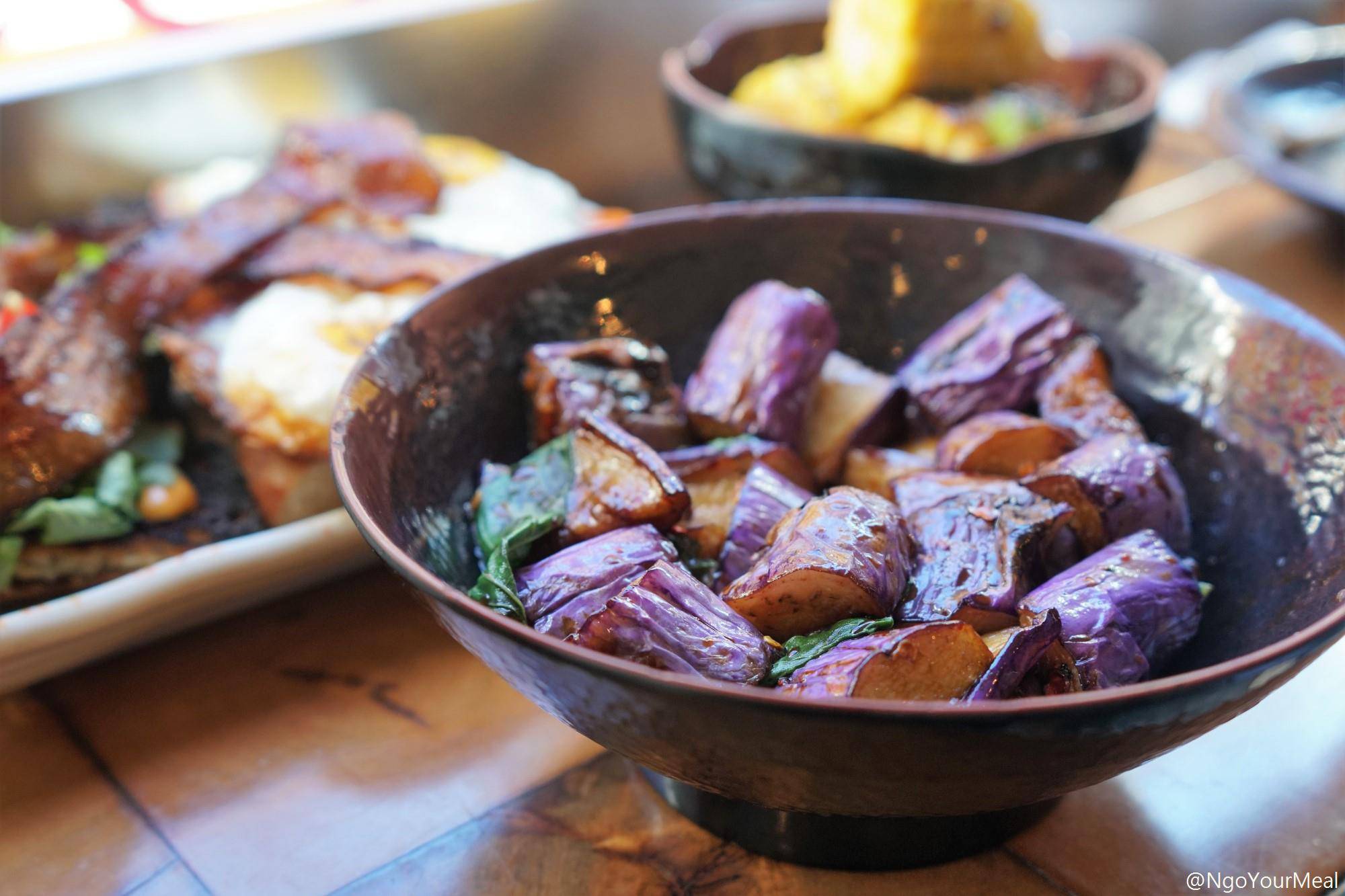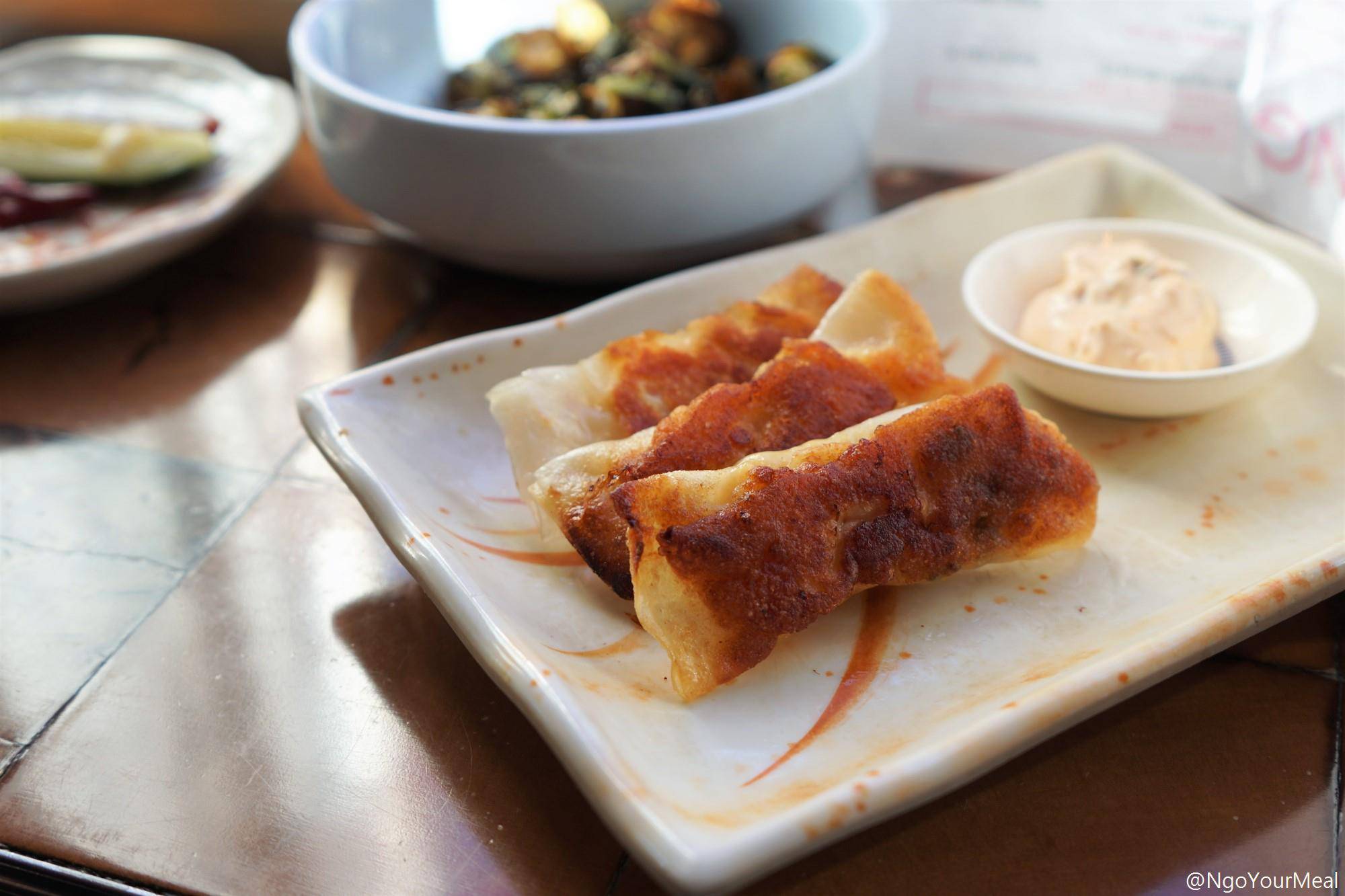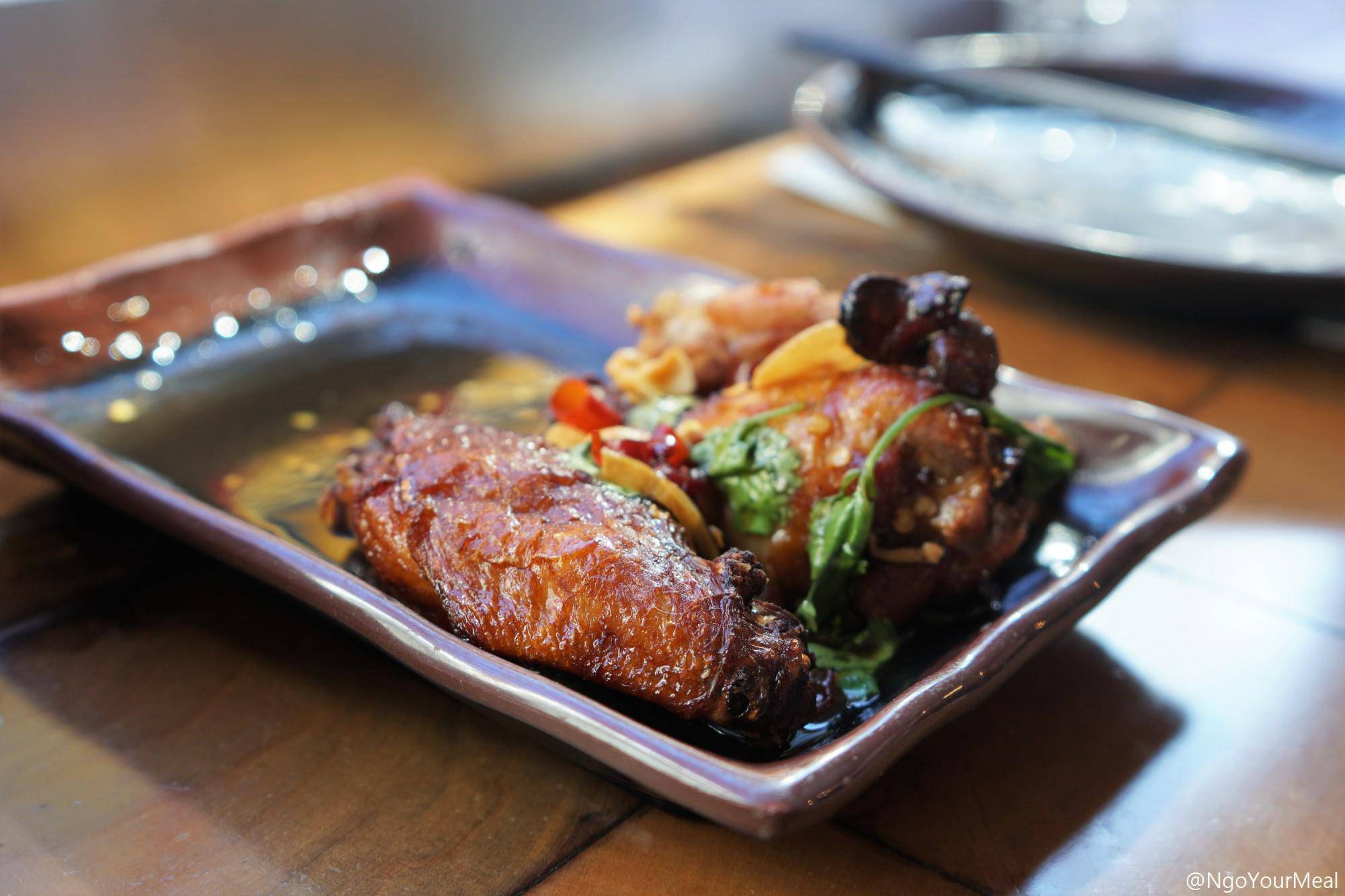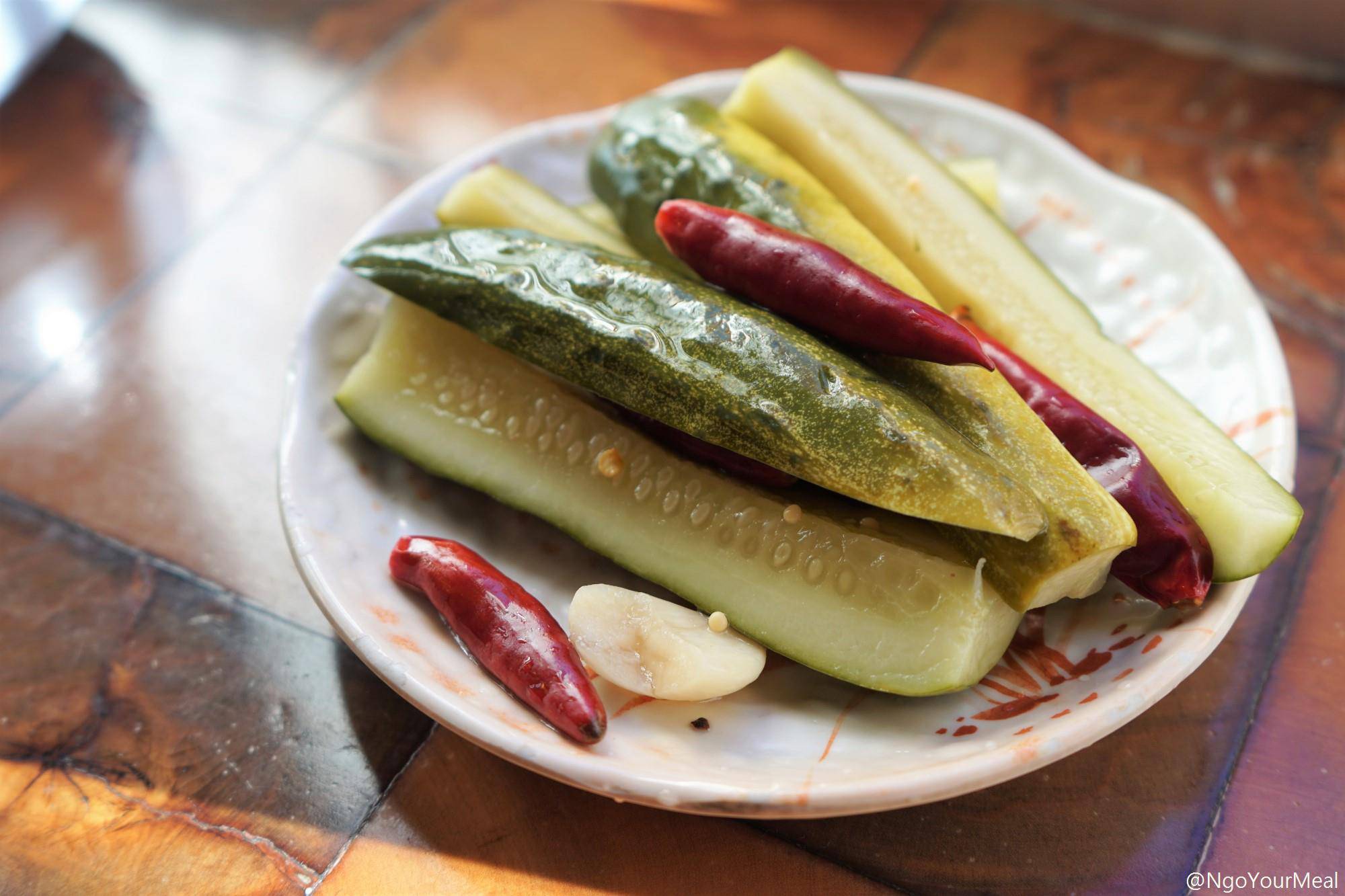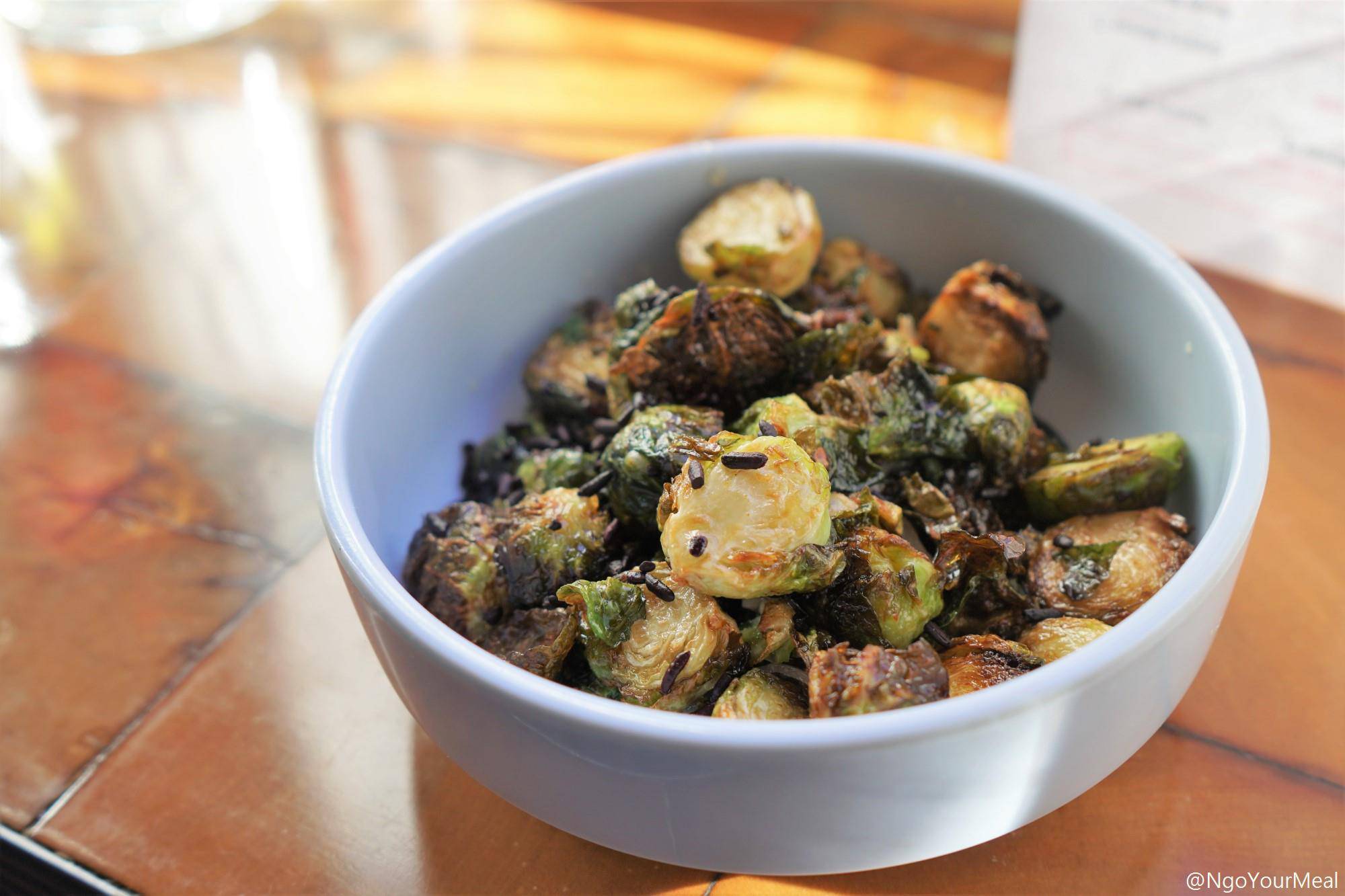 Tucked away in Boston's South End neighborhood, Myers & Chang is home to a wide variety of Asian cuisines. Here, you'll find that there are no boundaries of what ingredients can be mixed and paired together. Each dish has the essence of a particular cuisine. Some examples include their Tea Smoked Ribs (Chinese), Nasi Goreng (Indonesian), Kimchi Quinoa Bokkeumbap (Korean), and a Green Papaya Salad (Thai).
Myers & Chang is named after Christopher Myers and Joanne Chang, who both own and manage the restaurant. The menu is curated by Chef Karen Akunowicz, who shares her personal interpretation of Asian specialties. The restaurant's decor and ambiance makes me think of a futuristic diner in the world of Blade Runner. It's eclectic and semi-hipster. I liked that.
For our visit, Steph and I came for their Dim Sum Brunch, which was a lot of fun. I can't say it had the same bustle as a traditional Chinese dim sum meal but it was definitely lively. Some of our favorites include the Grilled Corn with Sriracha Butter, Hakka Eggplant, and the Sweet and Sour Brussels Sprouts. We also wanted to try the Red Miso Glazed Carrots, Tea Smoked Ribs, and Nasi Goreng.
In terms of pricing, some items felt a bit overpriced for the amount of food you get. It most certainly does make up for it in flavor and creativity though. Overall, Myers & Chang is really great. It's definitely one of my favorites in Boston. I hope I can come back again soon!
Cuisine: Asian Fusion (Chinese, Taiwanese, Thai, Vietnamese, Korean)
Average Price per Person: $40 USD
Address: 1145 Washington St, Boston, MA 02118
Recommended: Hakka Eggplant, Sweet and Sour Brussels Sprouts, Grilled Corn, Fried Egg Banh Mi
Overall Rating: 4

Taste: 4

Authenticity/Creativity: 4

Service: 3.5

Atmosphere: 3.5

Value: 3.5
$6 sounds like a lot to spend on one corn (split into three pieces) but DAMN, that sriracha butter was unreal. The corn is grilled very well but not too dry.
I highly recommend double dipping into the little pool of melted sriracha butter as much as possible. [$6 USD]
This Hakka Eggplant dish was alluring. Honestly, this was one of my favorite plates here. The "Hakka" style means that the eggplant is cooked twice (oil-blanched and stir fried).
This technique will seal in all the moisture and juices of the eggplant while giving the exterior a nice crisp. [$8 USD]
Steph and I wanted to try some of their dumplings for fun. Our waitress recommended their Lemony Shrimp Dumplings. This dish was a bit too tiny to be respectable but the dumplings made up for it in flavor. These really do taste exactly like it's named but better than expected.
On the side, Myers & Chang provided a Kimchi Yogurt for dipping pleasure. [$7 USD]
These Maple-Miso Smoked Chicken Wings were quite good. The meat was a bit dry but that flavor was good. I thought the plating was a bit strange though. It's not a big deal but it came on a wide rectangular plate with all the chicken wings on one side.
The flavor was sweet and mild in spice. I could probably eat 44 of these if I had the chance. [$8 USD]
These Spicy Szechuan Cucumbers had some good heat but I wish they used some stronger Szechuan numbing oil. It would have gone better with the cucumbers.
I'd recommend getting this dish to cut through some of the richer dishes. [$5 USD]
Steph and I spent the night with one too many drinks. This morning was all about recovery and these Sweet and Sour Brussels Sprouts made it happen.
The taste was solid. It was hard to stop picking at this dish. The brussels sprouts were nice, fresh, and slightly crispy. The sweet and sour flavor was almost sinful and rounded out some of the brussels sprouts' natural bitterness. [$8 USD]
Here, we have Myers and Chang's Wild Boar Dan Dan Noodles. The noodles were alright. I thought they were a bit too mushy. This dish had some good spicy heat. It was probably the spiciest dish of the meal.
The wild boar had good flavor. This is a great wake-up dish to make up for rough mornings. [$16 USD]
Finally, Steph and I shared the Fried Egg Banh Mi Sandwich. First of all, it's pretty huge. The sandwich arrives open-faced with two sizable strips of Soy Glazed Bacon. On one side of the sandwich, you'll notice a generous serving of two fried eggs.
I was really pleased that the bread was warm and toasty. As part of the rest of the sandwich, expect the usual banh mi accoutrements, including cilantro, pickled carrot, and spicy chilis. It also came dressed with what seemed to be a sriracha mayo.
This is probably the best value item on the menu. [$10 USD]