Marliave: Keeping With The Times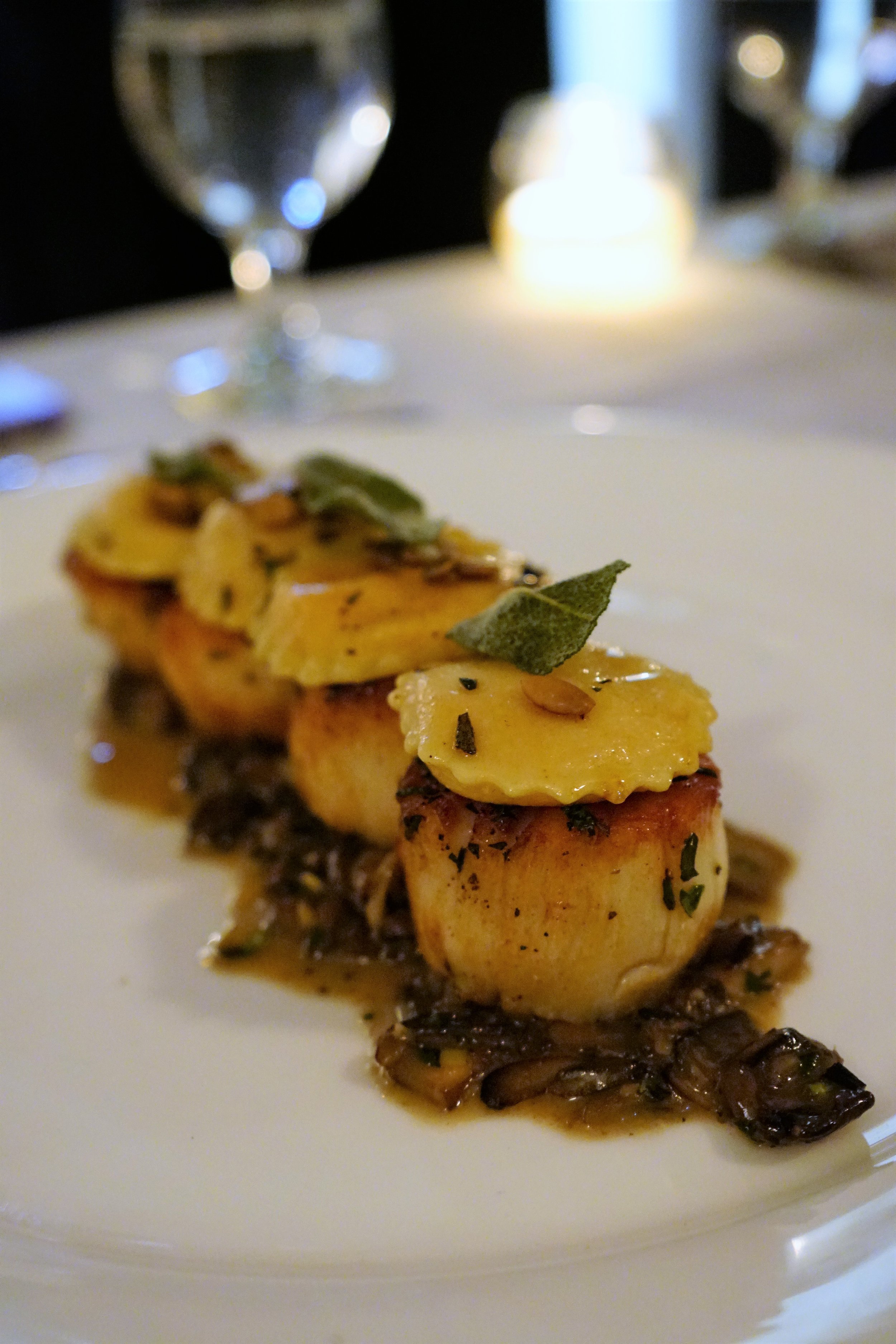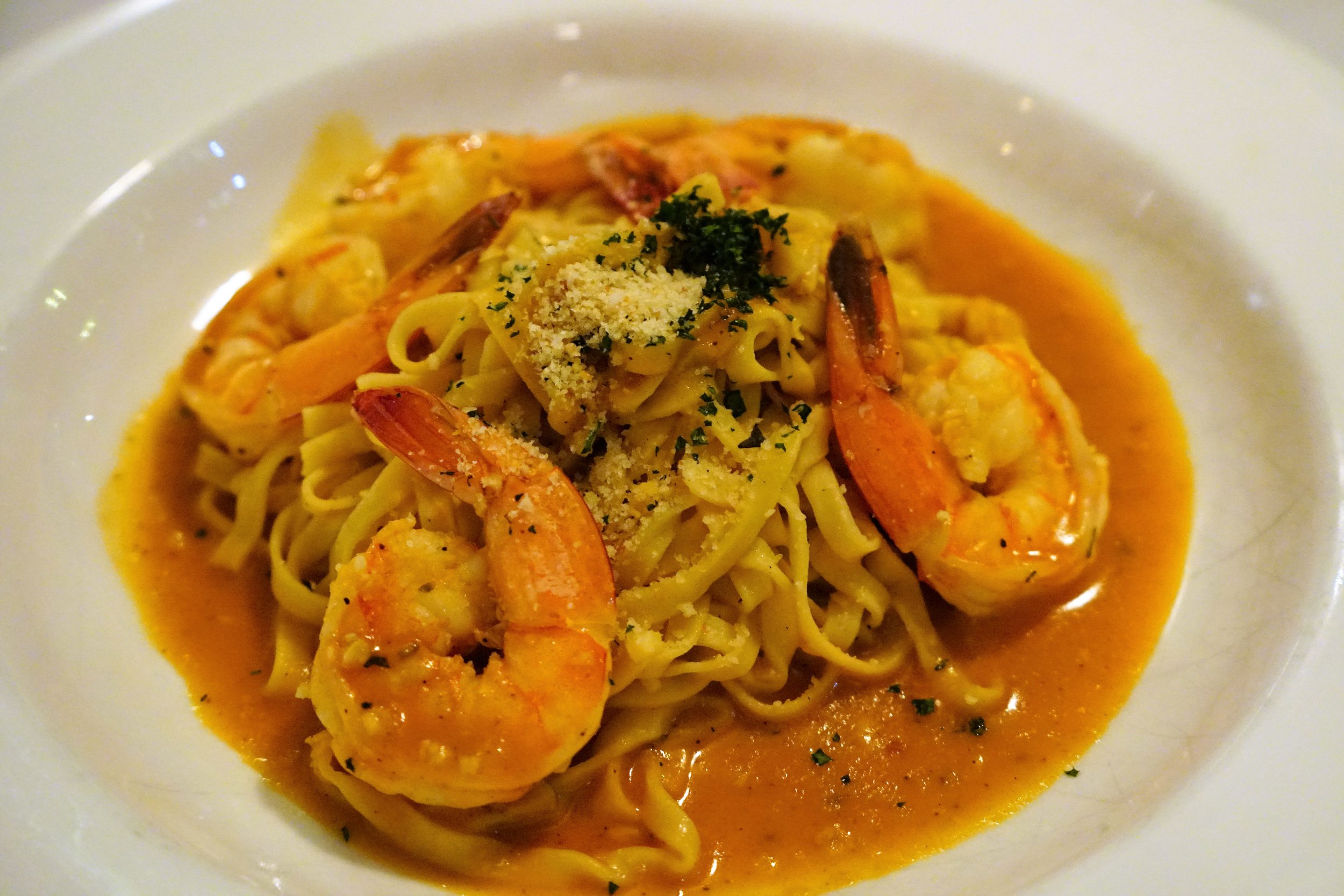 Marliave has been serving classic French and Italian dishes in downtown Boston since 1875. Named after its original owner Henry Marliave, a French immigrant who moved to Boston from Paris, this restaurant's origins are symbolic of the American Dream.
Despite being over a hundred years old, Marliave doesn't appear haunted or dilapidated as you might expect. PRO TIP: Request to sit upstairs as the ground floor seating is a little too boring and dark. The whole restaurant has been very well maintained and it's actually quite classy in the upstairs dining area as you can see in the photos below.
I came here with Steph and two of my good friends, Katie and Dan. When we were looking for restaurants, we actually stumbled across Marliave thanks to their insane Oyster Hour deal: $1 oysters and clams from 4pm-6pm and 9pm-10pm. But wait, there's more. This deal is available EVERY SINGLE DAY.
I got the Sunday Gravy, which came with Gnocchi, San Marzano Tomatoes and chunks of Lamb, Pork, and Beef. The gnocchi was nicely made but the flavor was just decent. At this price point, I think we all expected a bit more. The sides were good though!
Overall, I think I would come back for a second visit but I might just stick to a dozen oysters and a side of truffle fries. As simple as it sounds, I would enjoy that a lot already.
This is the dining area on the 2nd floor of Marliave. I can imagine that there is a good amount of natural light that comes in during the day.
The Grilled Asparagus is a great dish to share with the table. They're nicely charred and fairly crispy. [$11 USD]
The Bacon Fat Roasted Brussels Sprouts were also delicious. I probably liked this one over the asparagus because it had larger-than-expected cuts of bacon in it. That being said, the savory, fatty oils had bestowed some good flavor onto the Brussels Sprouts. [$11 USD]
Steph got the Henry's Soup. The base was French Onion soup but it was enhanced with Gruyere, Short Ribs, and Crouton. [$12 USD]
Here are the Oysters and Little Neck Clams that are part of their $1 Oyster Hour deal. The platter came with Cocktail Sauce, Prosecco, and Lemon. Without the oyster hour, the oysters are $3 per piece and the little neck clams are $2 per piece.
I thought they tasted pretty fresh and good. I would come back for this!
Here's the Medium Rare Beef Wellington with Mixed Mushrooms, Foie Gras, Pastry Crust, and Red Wine Sauce. A beef wellington is a fillet of steak coated with foie gras then wrapped in pastry and then baked. The theory of it is crazy awesome.
This is one of the most recommended dishes at Marliave based on Trip Advisor and Yelp reviews. My friend Dan thought it was alright. [$38 USD]
Steph got the Scampi. The Linguini pasta was nicely al dente. The shrimps were sizable and juicy. It was dressed with a sauce made with White Wine, Tomato, Garlic, and Lemon.
Good but not mind-blowing. [$23 USD]
House Cut Fries. Truffle Oil. Reggiano. Why not? [$11 USD]
Katie got the Scallops with Sweet Potato Ravioli, Mixed Mushrooms, and Pumpkin Seeds. It looked good. Taste was apparently just okay. [$35 USD]
Finally, my selection was the Sunday Gravy. When it arrived, I was excited for what I got myself into. When I think about it, Sunday Gravy is actually a very appropriate name for this dish. I could imagine myself eating this on Sundays to soak up all the alcohol and regrets from the previous week so I can be prepared for work the next day.
The Sunday Gravy comes with Gnocchi, San Marzano Tomatoes, Lamb, Pork, and Beef. In terms of flavor, it's very average and tastes exactly as you would expect. [$22 USD]