Tip Tap Room: Upscale Gastropub with Hoppy Delights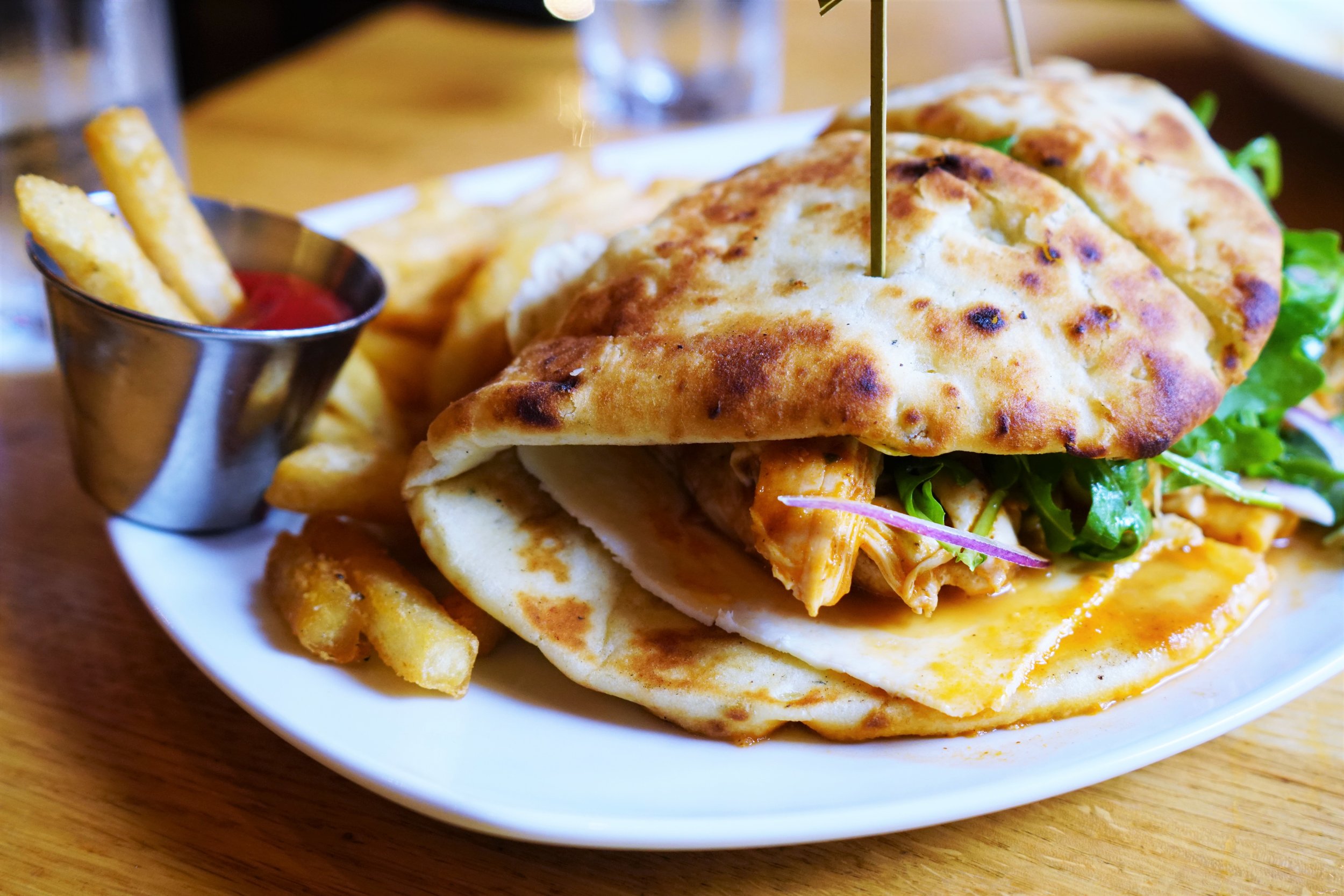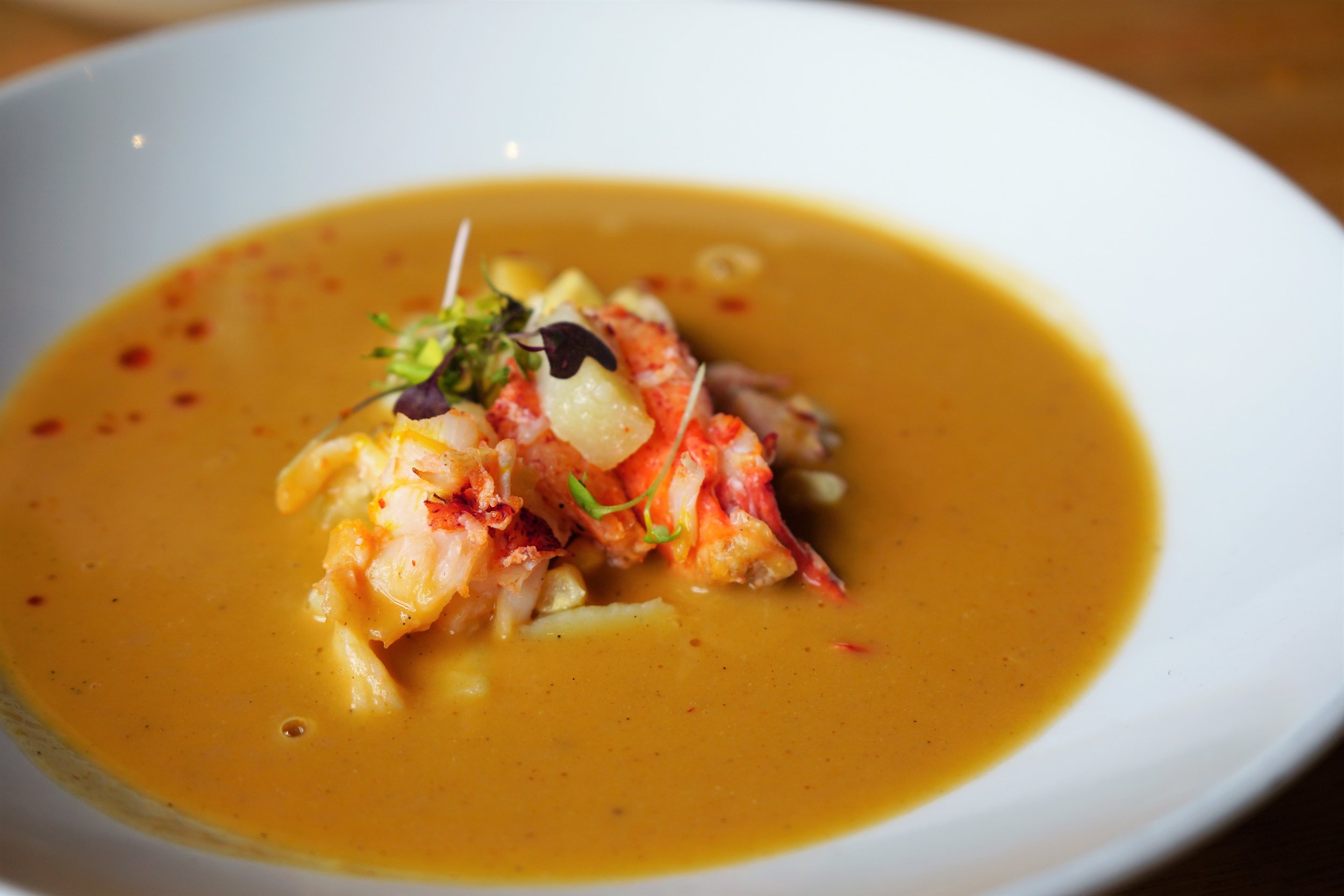 In Boston's Beacon Hill, Tip Tap Room serves a wild selection of beers along with an innovative set of small plates. Since June 2012, this establishment has been headed by Chef Brian Poe. True to its name, Tip Tap Room prides itself on both its "tips" (we'll dive into that later) and "taps" (beers on tap!).
Upon entering, the atmosphere is that of an upscale pub. It's clean, spacious, and easy going. I could probably come here for a full afternoon and stay for several hours. The drinks menu is seriously impressive. I almost fell off my chair when I saw that beer list, specifically the sheer number of beers they have available on tap. Whether you're interested in ciders or stouts, you're bound to find something you like. Even if you're not a beer person, you can take a look at their respectable lists of whiskeys, wines, and cocktails.
The food is good. I really like that the chef's menu incorporates different cuisines and styles. Tip Tap Room also has a lot of different small appetizers that are ideal for sharing. These smaller plates are tasty and invigorating flavor bombs worthy of a second order.
On the menu, expect to see wild game creations, including a Braised Wild Boar Gnocchi or the Wild Game Bolognese made with Antelope, Yak, and Wild Boar. The "tips" that are served here are generally different meat options, sliced thinly, and served on top of some mashed potatoes, vegetables, or rice. We didn't get to try any ourselves.
Overall, I'm very impressed with their small plates. I think that this would be a perfect place to spend the afternoon and share a few different plates with some friends. I'm coming back soon to check out some of those beers!
Tip Tap Room has a really great selection of appetizers and small plates to share. We got the Grilled Corn, which already came off the cob. It was topped with shaved Cotija Cheese, Ancho Chili Creme, Lime, and Guajillo. Cotija is perfect because it's kind of dry, crumbly, and quite salty. For that reason, it's perfect for adding saltiness and texture to this creamy corn.
Squeeze the lime all over this! It tastes glorious. The Guajillo chili is a dried, powdered form of the mirasol chili. It's not too spicy and it's very popular in Mexican cuisine. [$8 USD]
The Baked Brie was insane. Look at it!!!
First of all, it's gorgeous. On the side, we had some Benton's Bacon Jam, (Pickled?) Cipollini Onion, Macadamia Nuts, Hibiscus Spice, and Rosemary. Inside, the cheese was all melted and oozy. Eat it fast because it cools down fairly quickly. The cheese is baked in a thin, flaky pastry shell. It's delightful. [$15 USD]
The Boar Meatballs were alright. I probably don't need to order this one again. They were not dry and had a slight gamey taste. The broth is made with Spicy Ginger and Cilantro. [$15 USD]
The Cauliflower was SO EPIC. Check it out. It came wholly roasted. The exterior was perfectly browned and the cauliflower was almost sinful. It was topped with Crispy Garlic and a Citrus & Cumin Vinaigrette.
This dish was so pure and delicious that I would 100% order this again and again. [$16 USD]
The Brussels Sprouts were quite good. I liked that they were prepared with lardon (fat). It also came with Basil, Tomato, Garlic Crouton, and Pecorino Cheese. [$10 USD]
The Lobster Bisque was very good. It was thick and the flavor was unadulterated. It came with corn, potatoes, ginger, and bits of lobster.
This soup was equal parts classy and easy going. [$14 USD]
I hate to end like this but the Chicken Tikka Sandwich was a bit depressing. I kind of hated it. I don't hate a lot of things.
The chicken was not even close to being tikka masala style. It came with red onion, arugula, paneer (cheese), garlic naan, and fries. The best part about this was probably the fries. On paper, this sounds like an AMAZING sandwich. If they can fix this up, I think they have a secret superstar on their menu. [$15 USD]
For dessert, we shared the Blackberry Bread Pudding. It sounds heavy but it's really light and refreshing.
The Cinnamon Whipped Cream misled me because I thought it was ice cream but it was still really good. I like thicker whipped creams though. The pudding was made with brioche, white chocolate, caramel, and blackberries.
Quite good. [$8 USD]